The Eos blockchain is fast revolutionising the way we interact on a daily basis...
EOS is a decentralized autonomous corporation that is designed to allow people to build decentralised application, host these applications and as well as govern them. The Eos blockchain is the first open source software which allows developers to build and deploy applications without having to have any servers.
The ecosystem is making tremendous progress as such requires good leadership and governance to achieve her vision.
On this note Eosng a distinguished Block Producer (BP) needs our support (vote) as individuals and as a community to be better positioned to serve us.
EOS NIGERIA DAC AS BLOCK PRODUCER [eosnigeriago]
Currently the EOS Nigeria community is running as a block producer on the EOS blockchain as eosnigeriago.
This is a strategic movement that is aimed as helping the EOS Nigeria community gain more relevance and value on the EOS ecosystem. Eosng needs your support (vote) to make this happen.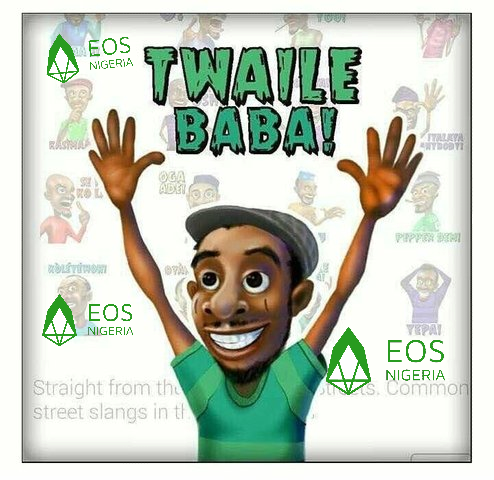 Eosng has chosen a dynamic approach in securing the Eosng node and would strategically positioned to bridge as a breeding group of education, governance and more.
INSTRUCTION ON HOW TO VOTE FOR EosNigeria On pc
Here is how to vote for EosNigeria as Block Producer on the Eos network using you PC.
To acheive this you will need the following;
have scatter & import your wallet Private key to (add-ons on chrome or firefox browser). install from here: https://goo.gl/dE3Qsq

for Those you didnt get an account from the initia snapshot will need to have and eos account.. watch this: https://goo.gl/p99A16

make your scatter is unlocked before starting the voting process.
HOW TO VOTE
open this webpage: https://eosportal.io/chain/12/producers

Click on "PAIR SCATTER" from the main four menu on the top left of the page and connect your scatter by clicking on "Select Identity and then Accept" on the scatter extension pops up window.

Search for "eosnigeria" from the search menu

Click on the "vote" in front of the "eosnigeriago" and make sure the vote box is Blue.
FYI: You may need to click on "Voting Power" in the menu first& stake at least 1eos before voting if you current have no eos staked on your EOS Account.
Once you see a blue box, congratulation! You just voted for EosNigeria for BP.
For more details click here