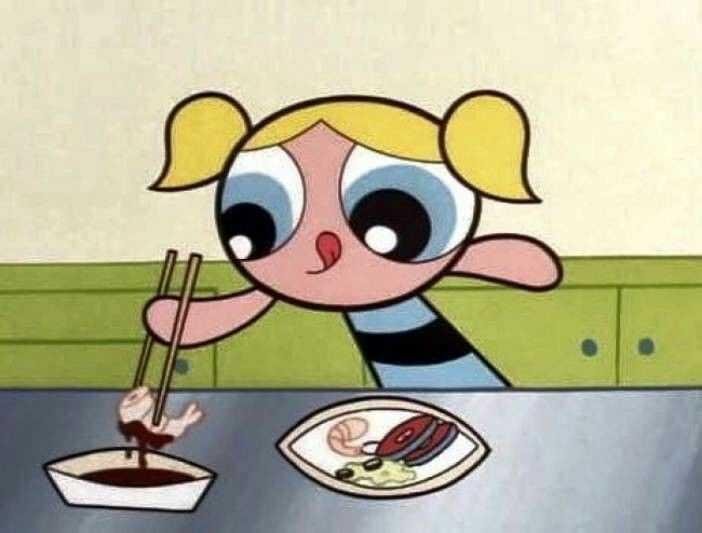 Cartoons girls super PowerPuff Girls was not spared from the peculiarity. Although he has no fingers, he can still use chopsticks very well, cool.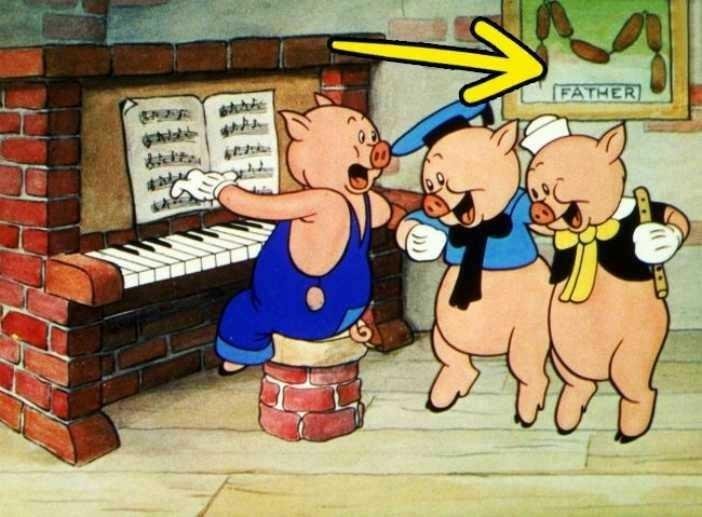 In the Three Little Pigs scene, 3 plain and funny pig characters are singing together. But look, there's the body of the father.
Not in the form of corpses, but in the form of sausages displayed in figura..
.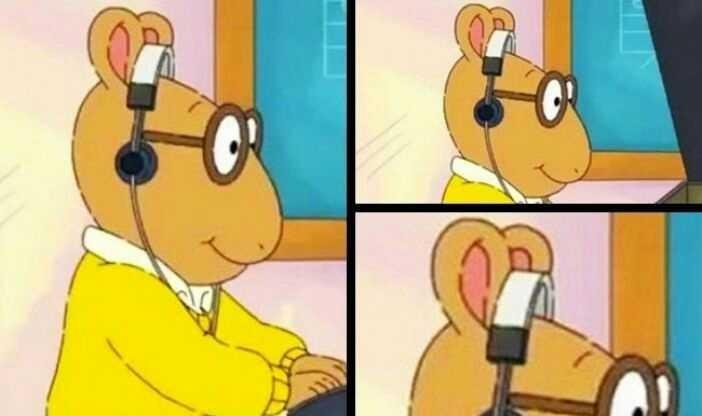 No need to wear ears to hear, Headphones are very useful ya ....