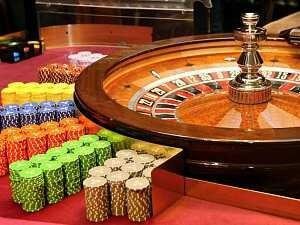 According to him, he was afraid of the troubled people in the village. "Fortunately, there's nothing serious about it yet, but the problems are sometimes," Henchell added. Manager Casina Victory Roman Doležal does not see the business as a problem. "I have only called the police once because of my clients' problems," he said. For the money the casino brings to the municipal budget, the city's management wants to build a hall for sports and cultural activities. "We want to build next year. This year we have yet to approve the new municipal plan, "said Mayor Red. The multipurpose hall is expected to be completed in 2020.
The vending machines operated despite a valid ban
Pozořice, Tišnov - The betting games were forbidden by representatives of the town of Pozořice in Brno by a generally binding decree, which has been in force since the beginning of 2016. However, they have been eliminated definitively only last year. They also managed to deal with gambling in Tišnov in Brno. In spite of a valid decree, Dalibor Blazek had four slot machines in the restaurant in Pozorice last year. "The company that operated them constantly appealed against the decision and therefore they were working until the last possible moment," explained the operator of U Zámečku restaurant. Because of the ban on betting games, about five percent of customers have lost. "It's not much, but every loss of profits is to be known," he said. Representatives of Pozorice hazard in the village have been banned due to local complaints. "Together with surrounding villages, we also responded to the intention to build a casino in nearby Podolí," Jaromír Červenka, mayor of the town, approached. Local decree appreciates. "I'm glad the city has disappeared. Overall I do not understand why gaming machines should work somewhere, "said Maria Zouharova. They have also dealt with gambling, for example, in Tišnov, Brno. Even in 2015 there were over forty slot machines. A year later, the deputies were banned by the decree. "They were in two companies in the square. Their operation was associated with the interruption of nightlife and disorder in the city. Now, there is definitely more peace, "said Jiří Dospíšil, Mayor of Tišnov.