Bridge Kelok 9 is a phenomenal megakonstruksi. This bridge has become an icon of West Sumatra and the pride of Indonesian tourism. Actually, Kelok 9 is not a tourist place. However, because it is located in a very beautiful valley area and there are several points to stop and enjoy the beauty of nature, be the bridge 9 as a new tourist destination.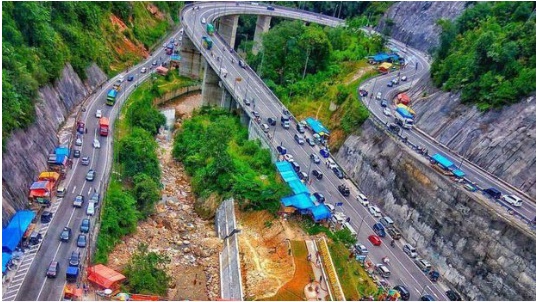 Kelok 9 is a winding road segment located about 30 km east of Payakumbuh, West Sumatera. This is the main route to Riau Province. This road runs in Jorong Aie Putiah, Nagari Sarilamak, Harau Sub-district, Lima Puluh Kota District, West Sumatera and is part of the interconnecting road link between Central Sumatra and the East Coast of Sumatra.
This line is the closest path to connect the city of Padang and Pekanbaru which is 350 km. Curve 9 has a sharp bend, bordering on a cliff, and flanked by two hills between two nature reserves: the White Water Reservation and the Harau Nature Reserve.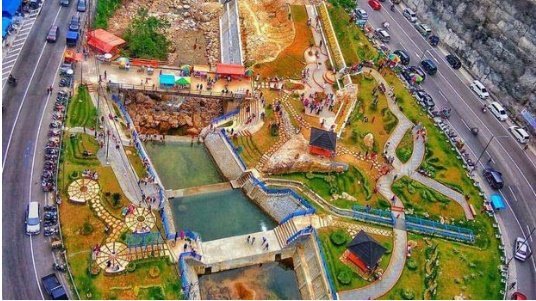 When photographed from the top, clearly visible construction of the bridge and so complicated twists that exist in this bridge. Named the 9th because it is the main road that is the main line of West Sumatra-Riau has 9 corners.
Kelok Kelok 9 itself is actually older than Indonesia, because it was built in 1908 and completed in 1914 in the Dutch colonial period. If the long straight stretch of Nine Walls is only 300 m with a width of 5 m and a height of about 80 m.
Because Kelok 9 can no longer accommodate the density of vehicles passing from West Sumatra-Riau and vice versa, it is proposed to build a new flyover. The Flyover was started in 2003 and inaugurated in 2013 by the sixth President of Indonesia Susilo Bambang Yudhoyono.
The elevated bridge constructed at Kelok 9 has six bridges with 13.5 m roads. The length of each bridge also varies, the first bridge has a length of 20 m, the second bridge is 230 m, the third bridge is 65 m, the fourth bridge is the longest has 462 m spans, the fifth bridge 31 m, and the sixth 156 m.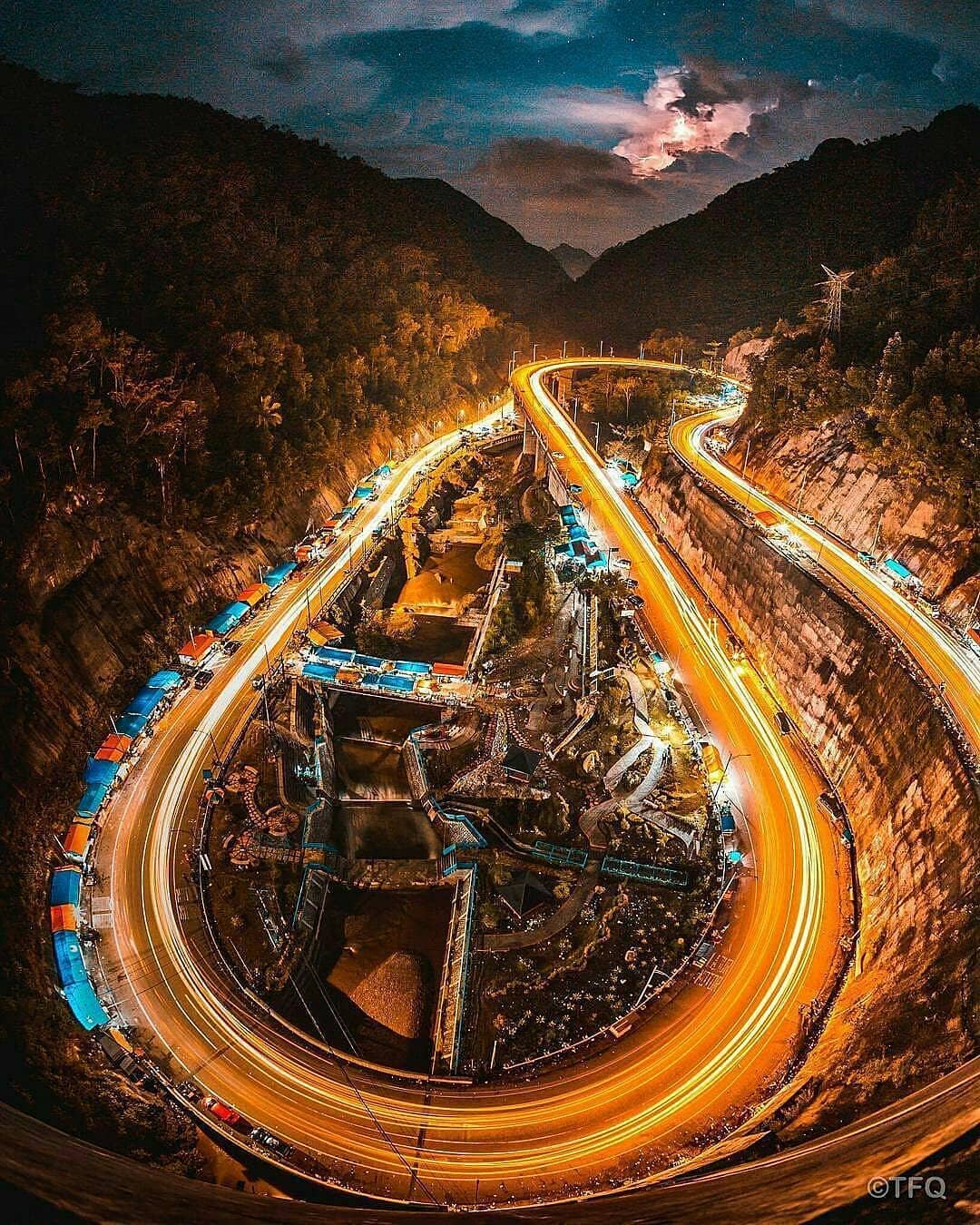 This is the so-called masterpiece of the nation's children. Bridges with construction concept Green Construction is designed by the son of the Indonesian nation.
Formerly, Kelok Kelok 9 became one of the quite creepy roads for the riders because of the steep road form and directly adjacent to the ravine. But now, it is precisely many people who want to pass the Bridge Kelok 9 to enjoy the beauty and grandeur of the architecture.
Kelok 9 bridge is built because previously the road conditions in that place narrow winding so that large vehicles have to stop and take turns through it. With the presence of this bridge makes inter-regional transport routes even inter-provinces more smoothly. Kelok 9 bridge is claimed to accommodate 14,000 vehicles per day.