This dendrobium orchid growth pattern is simpodial. The stem is in the form of a mace with the base of the stem which is small, then large in the middle and then shrinks back to the tip. When viewed from the way of life, orchid flowers actually live by riding on other plants. Even so, that does not mean orchid plants are parasitic plants. Because the orchid flower can live independently even though riding.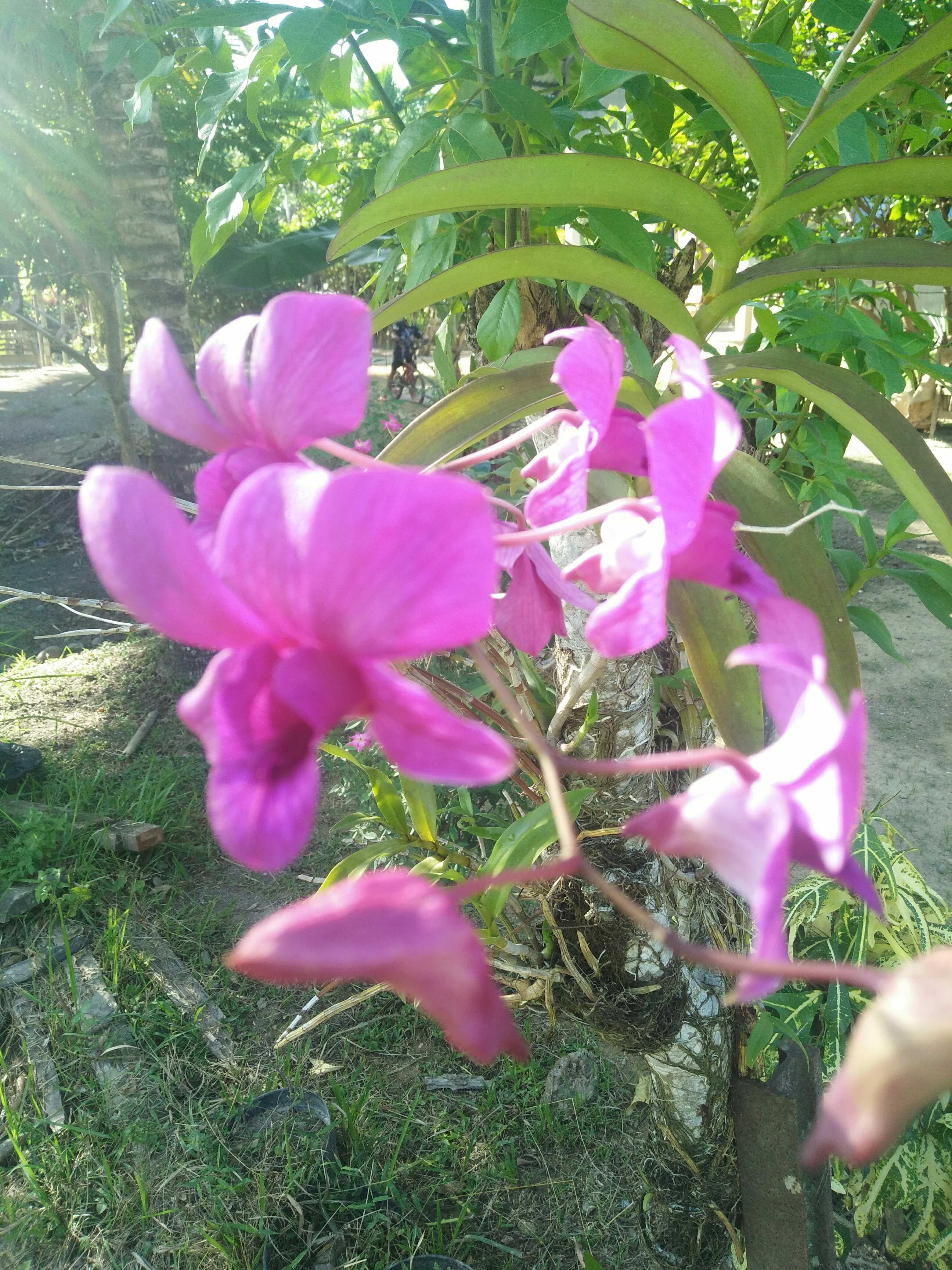 Purple orchids have a mace-shaped stem with a small base, the center is enlarged and the tip is shrinking again.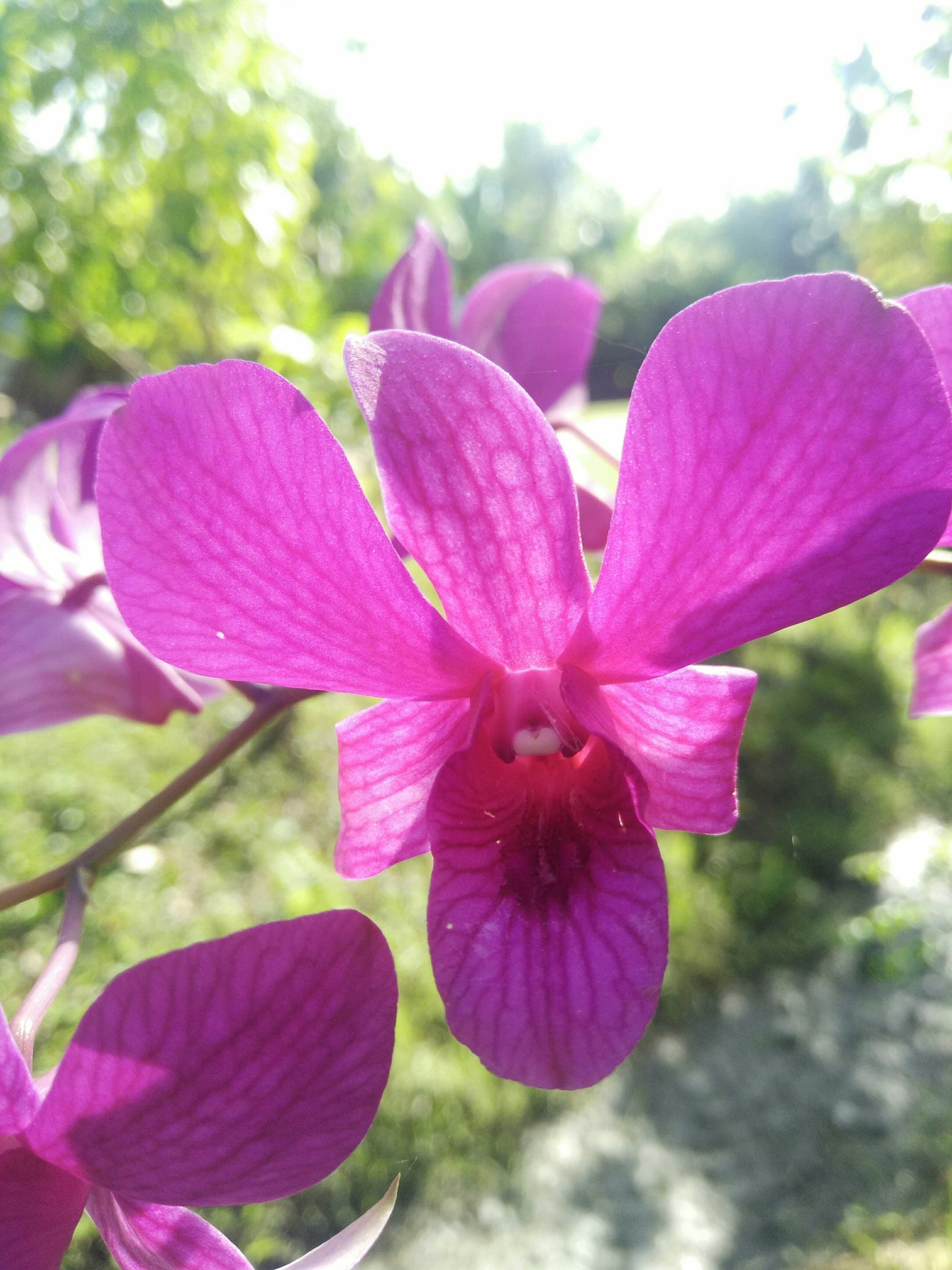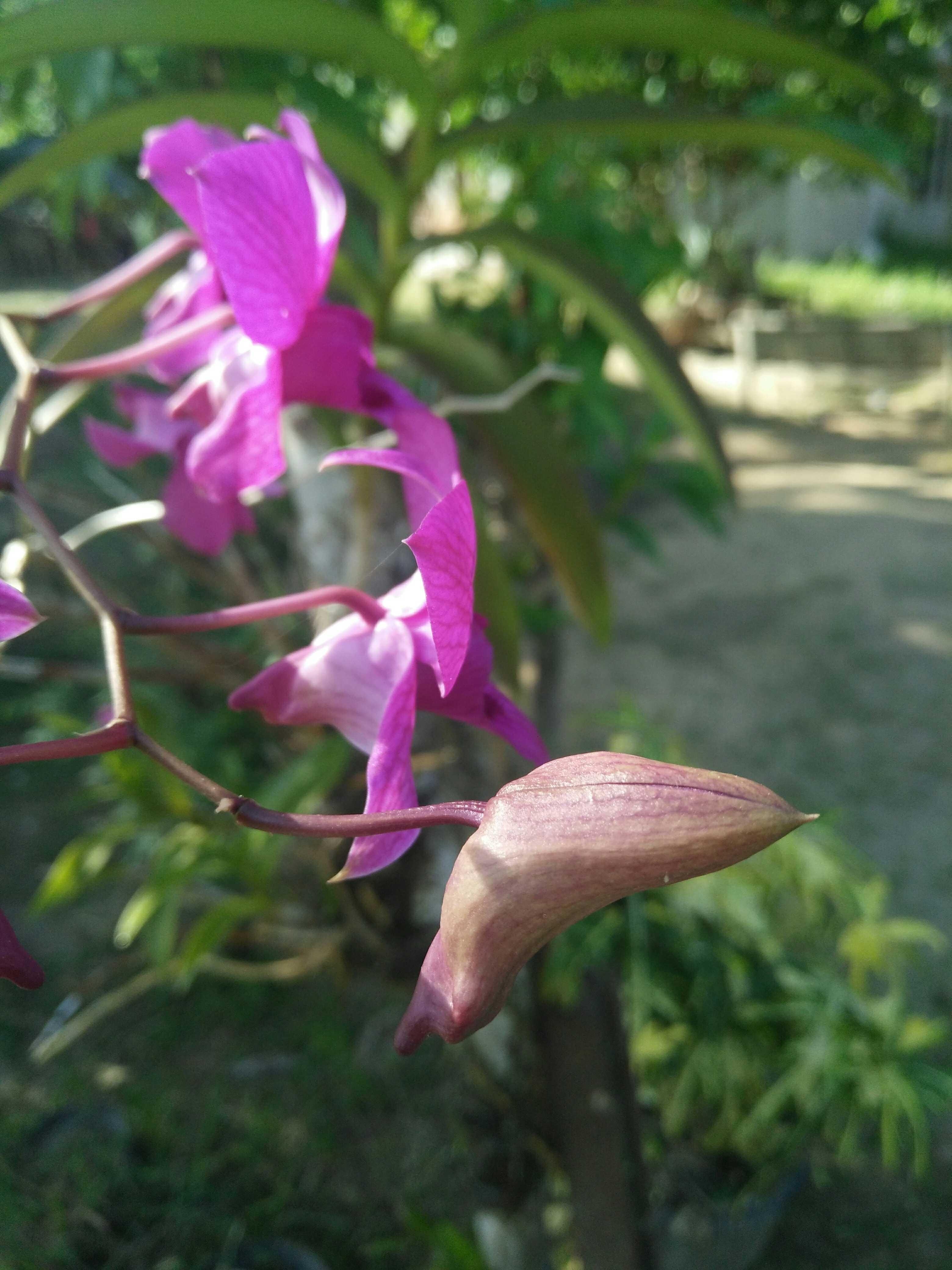 This orchid tree is planted on a kedondong tree and has been spared twice this year. The healthier the leaves of the orchid are rotten, the flowers will also bloom well. Larat leaves are long shaped with thick leaf flesh. This leafy orchid leaves has a stiff texture with colors ranging from light green to dark green and shiny on the surface of the leaves. The leaves are arranged attached to the stem, interlocking with other leaves.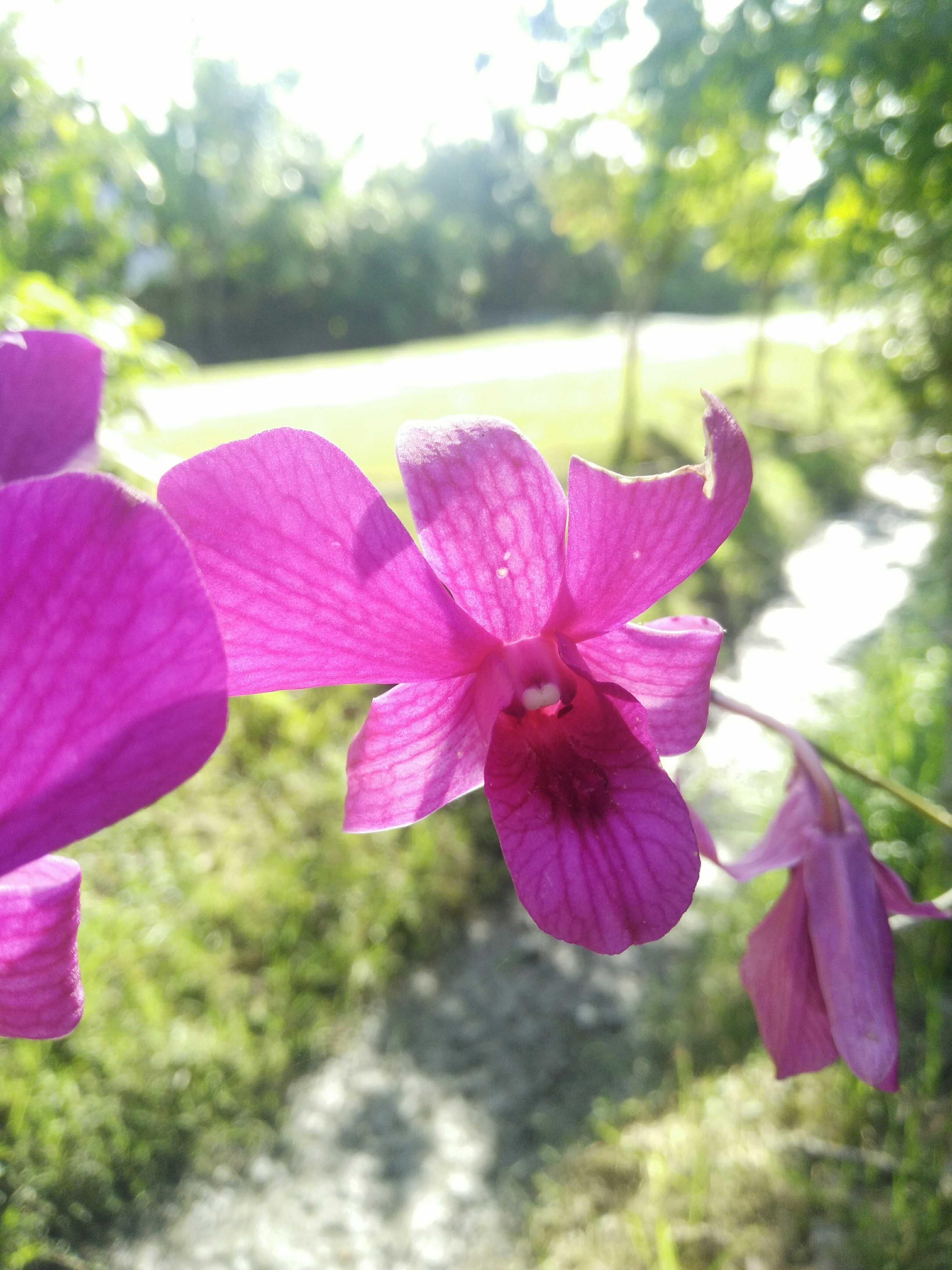 What a very beautiful color, hopefully the beauty of this flower is always maintained and well maintained.
Thank you for visiting my blog.