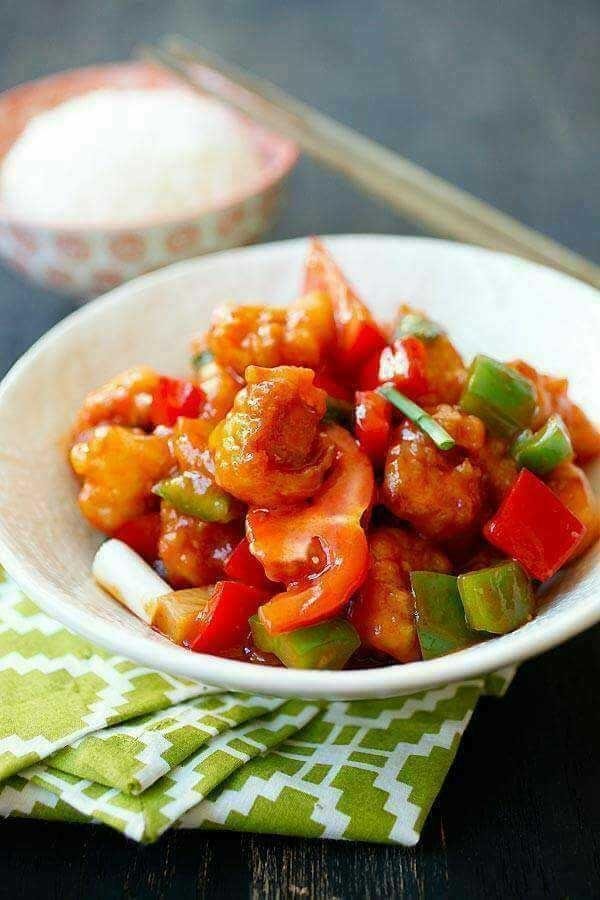 RESEPI Sweet & Sour Chicken
Ingredients
2 blade oil
chicken breast without the bone, if and in cmpur with Salt and pepper
4 cup corn flour, mixed with 4 blades of water, a blade of flour baking and 1/2 blade cooking oil
1/2 cup tomato paste
1/2 cup of jem raspberry
3 blade large sugar war
Sesudu vinegar
1 / 4 cup stock chicken / plain water / juice dr pineapple tin
1 / 2 cup chile holland green
1/ 2 cup chile holland red
1/ 2 cup chile holland yellow
1/ 2 cup onion holland
1/2 cup pineapple or 1/2 cup of pineapple in the tin, along with 1/2 cup water juice
Landing
In a cauldron that is not inherent, heat the oil.
Fry the right chickens have been in the mix with the flour.
Once the chicken is cooked and then in the drain.
In a little oil enter the paste tomato, jam, sugar war, balsamic vinegar, salt and stock to the chicken/water/juice of the pineapple, screwed to the boil and slightly thick
Then enter chile, pineapple and onion and cook for 1 minute.
Then enter the right mixture of corn flour and water density and is screwed to the boil again.
Then enter the chicken and gaul so average.
remove from heat and serve with hot rice.
Credit : Resepi Warm