![image](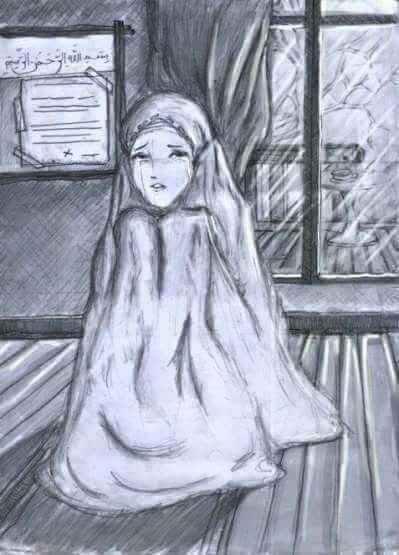 Judge yourself
Look at the PRAYER me,
What is already in the beginning of time ?
What is already able to Solemn ?
Able to't bring to God in prayer, to include the liver and permeates the ?
Or maybe just limited to body movement and verbal doesn't mean, only to the extent otdr obligations ?
.
Try to see the recitation of AL-qur'anku
It is true that the laws of the Recitation of his ?
Have able to add rote every day ?
Or maybe just read without in resapinya ?
The extent of the routine without quality ?
.
Take a look KHIMAR that covers my body
Do I include the shame ?
Will he be my protector, limiting me, balancing the morals of me is better ?
Or maybe just limited to clothing today that made me feel free to present yourself ?
.
Try to see the SCIENCE I can
This is it I am able to practice ?
Or just make me feel smart, without being able to be the value of the benefits ?
.
Try to see my HEART
There he white, and holy ?
Or it is still full of black spots because too proud of yourself ?
.
GOD FORGIVE my heart that is not holy, is not yet fully deeply realizing.
GOD FORGIVE my heart is still rusty, haven't been able to really obey, sometimes still be sinners.
GOD I'm SORRY that I still despised, still stained with sin, my worship is still limited to the body.
.
GOD..
Taatkan I in obedience to my heart to be good.
.
GOD..
Don't let the hijra is my only "Shell without contents"
But the hijrah right anyway this heart
.
GOD..
Don't let "my Heart is dead" before I die.