This is @blessedman939 again with another review of application on the RevieHunt platform.
Today I bring to you Forest, a simple and effective gamified timer which allows you to concentrate and complete tasks while getting reward for it.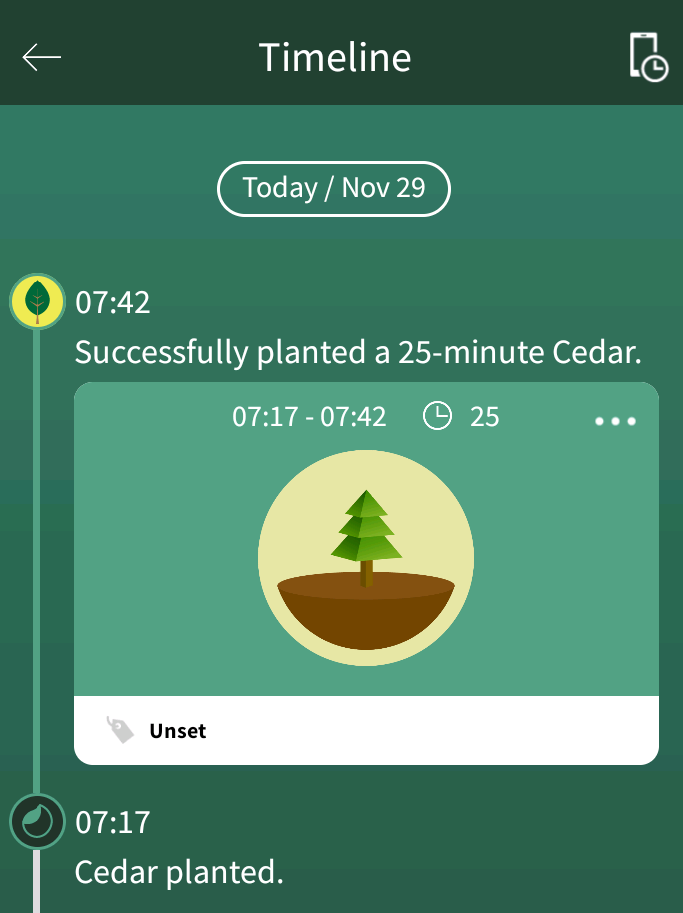 This application allows you to plant trees at different duration to ensure that you focus and do other things instead the of getting addicted to your mobile device all the time. This is indeed a welcomed development as social media seems to have taking over and is about to eradicate traditional means of communicating.
I was able to plant a Cedar tree at the second time of asking for 25 minutes. All in all I spent 37 minutes of focus on my timeline. I implore you to do same.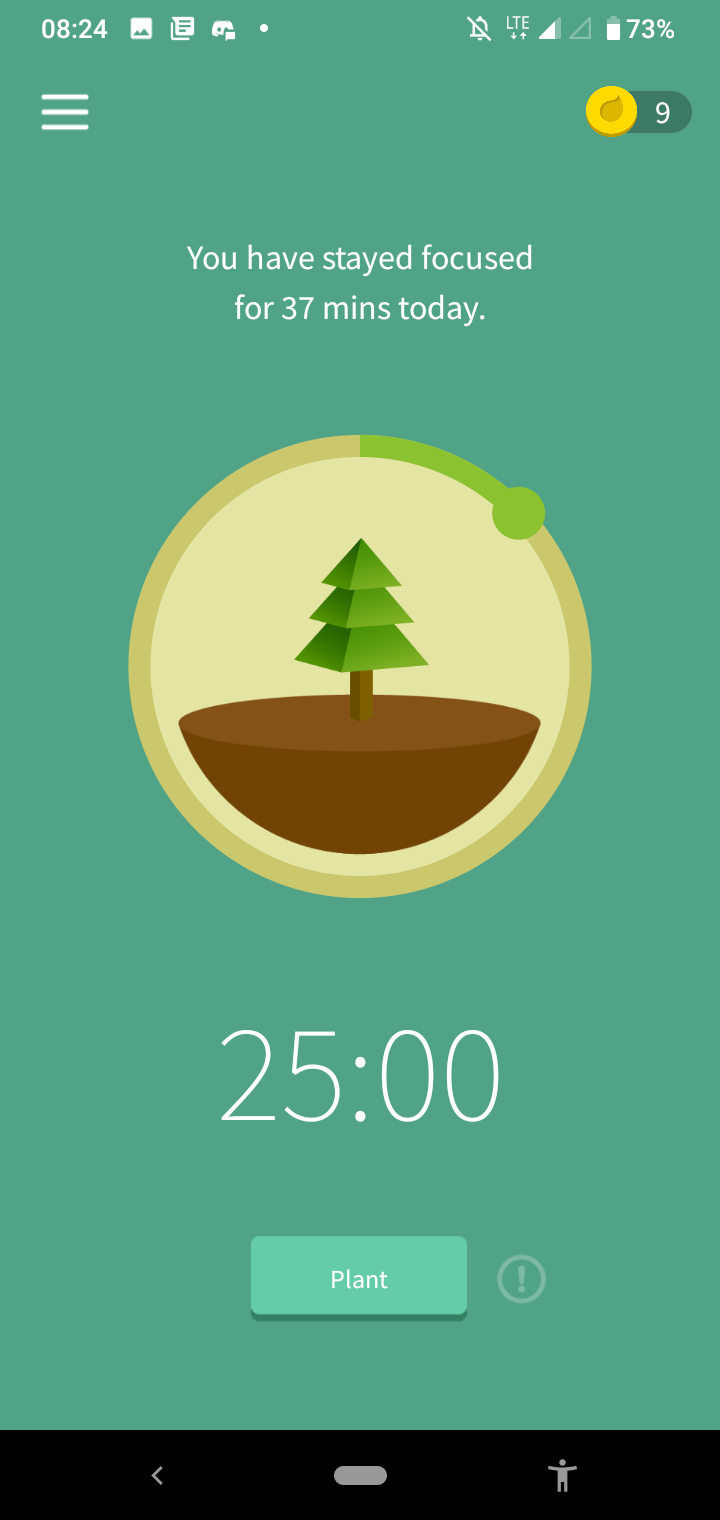 The application is available for download here