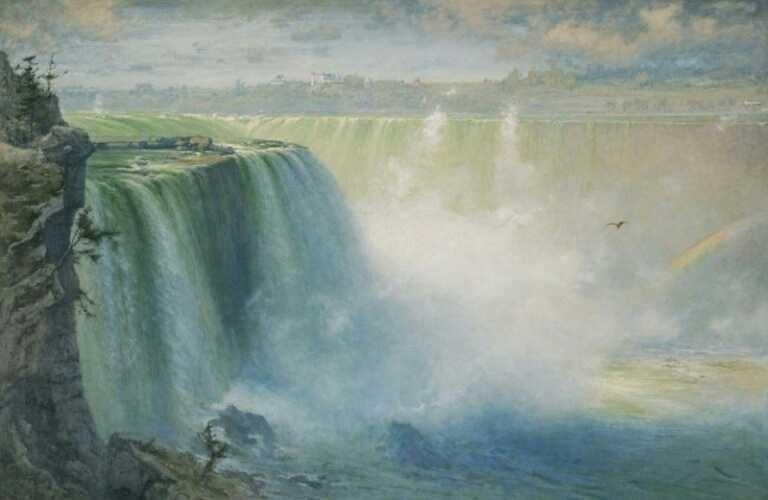 Paintings, waterfalls terbear located in two states of New York, United States and Ontario, Canada is the largest waterfall and also famous in the world. Every minute the waterfall spills 168,000 m3 of water. Very extraordinary a lot is not it..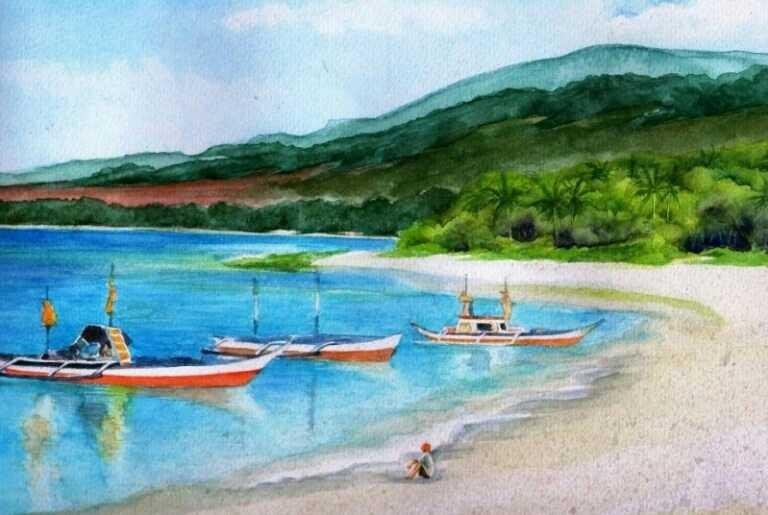 Landscape paintings on the beach of Calayan Island located in the Philippines. White sand that lay, there is a fisherman who was waiting for what. Fishing boats are pulling to shore waiting to run fish-hunting operations at sea. This calayan island has a population of only 16,200 people. You can read about this island..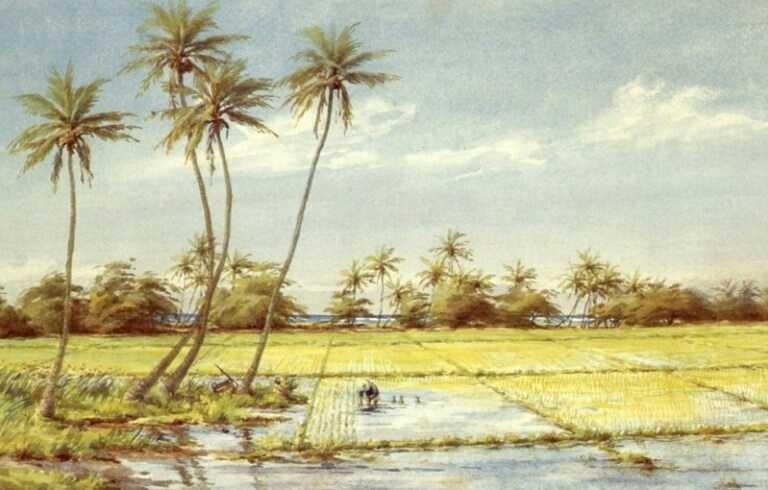 Painting with rice field view where in the painting the farmer is planting rice. With all their energy the farmers plant and care for it until harvest time comes. Surrounded by coconut trees towering into the sky, a little shrinking farmers from the hot sun that shines brightly. See also unique Japanese art creations in the fields..