Hello dear friends!
Now pomegranate cultivation has started to be introduced in various states of India. Those who are aware farmers have started adopting pomegranate cultivation as a business and try to increase production by using new ones at their own level. Have started. Which is why they are getting unexpected success in this field.
Pomegranate plants are also planted in the same way as mango or guava gardens are planted.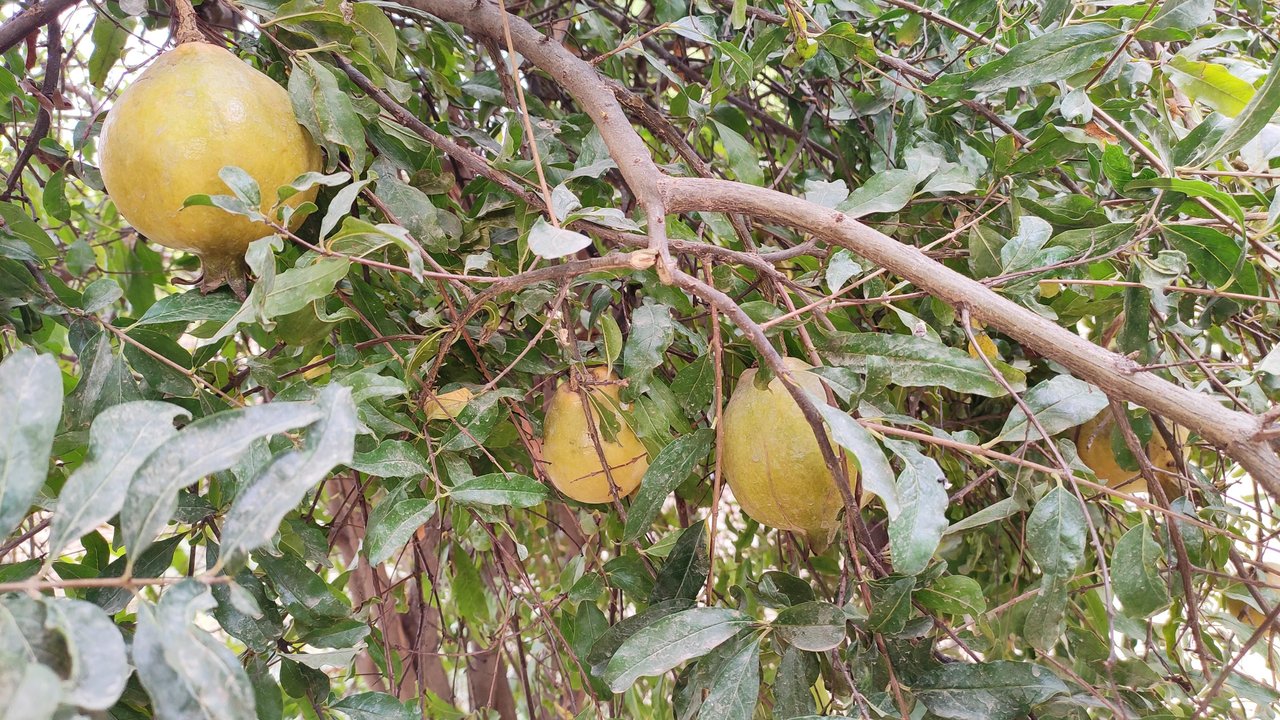 In the middle of the trees, adequate distances are placed so that the trees can be well developed.
How plants should be planted, how much organic fertilizers should be used, how to use pesticide drugs, and how to save them with birds and animals, take the training on the regular basis and in the meeting at the headquarter Take part and get more information about it. Some people cultivate pomegranate only through their domestic production. Which does not require much cost. Yes hard work has to be done more.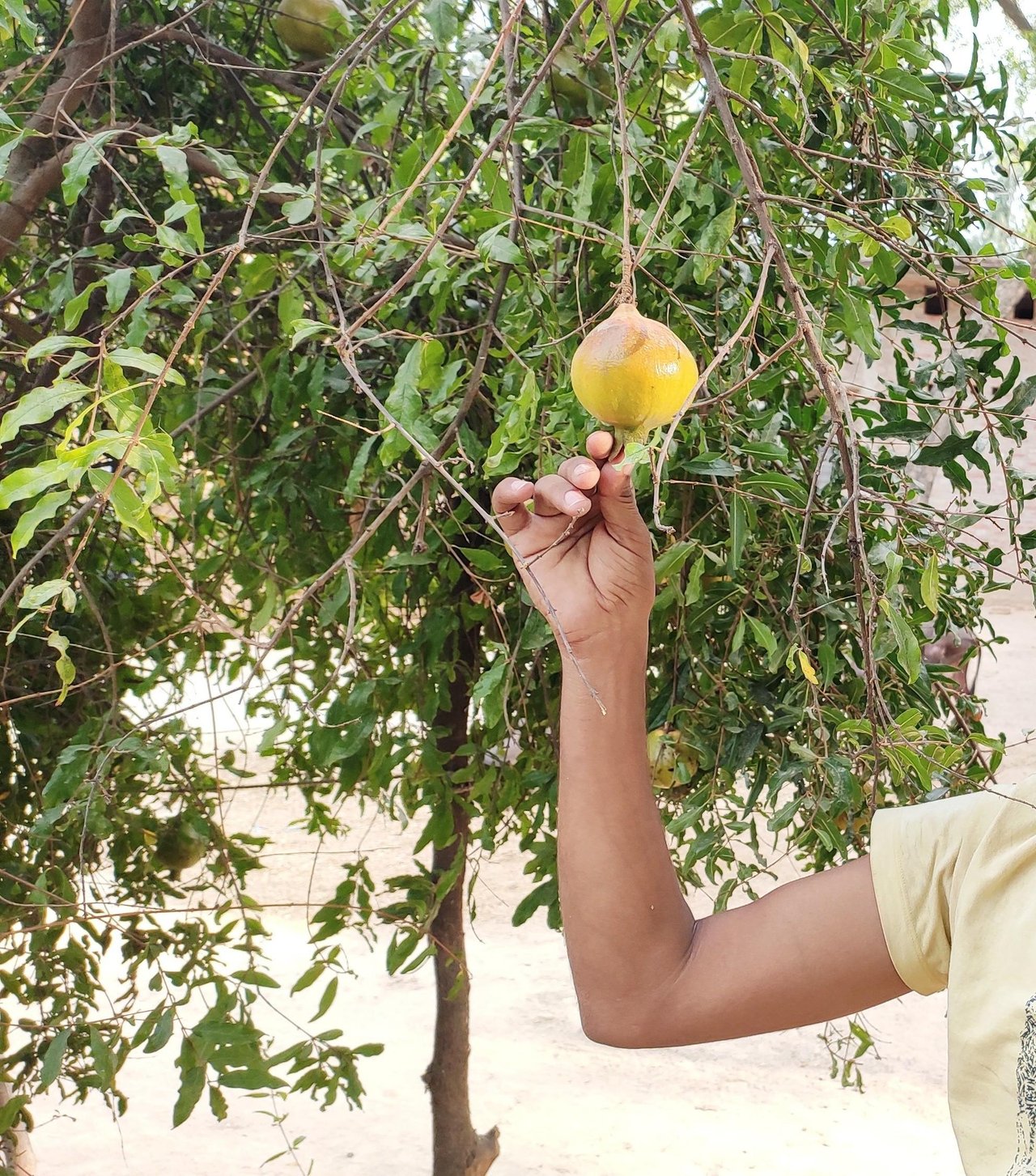 First, select good plants for pomegranate cultivation, then make round alarms in the same way as you can in the field in the field, make the rivulet around the tree. But it should be slightly below the ground so that organic fertilizer and water stay in it. Do not get carried away with water. It is better to use organic fertilizers instead of chemical fertilizers for these plants.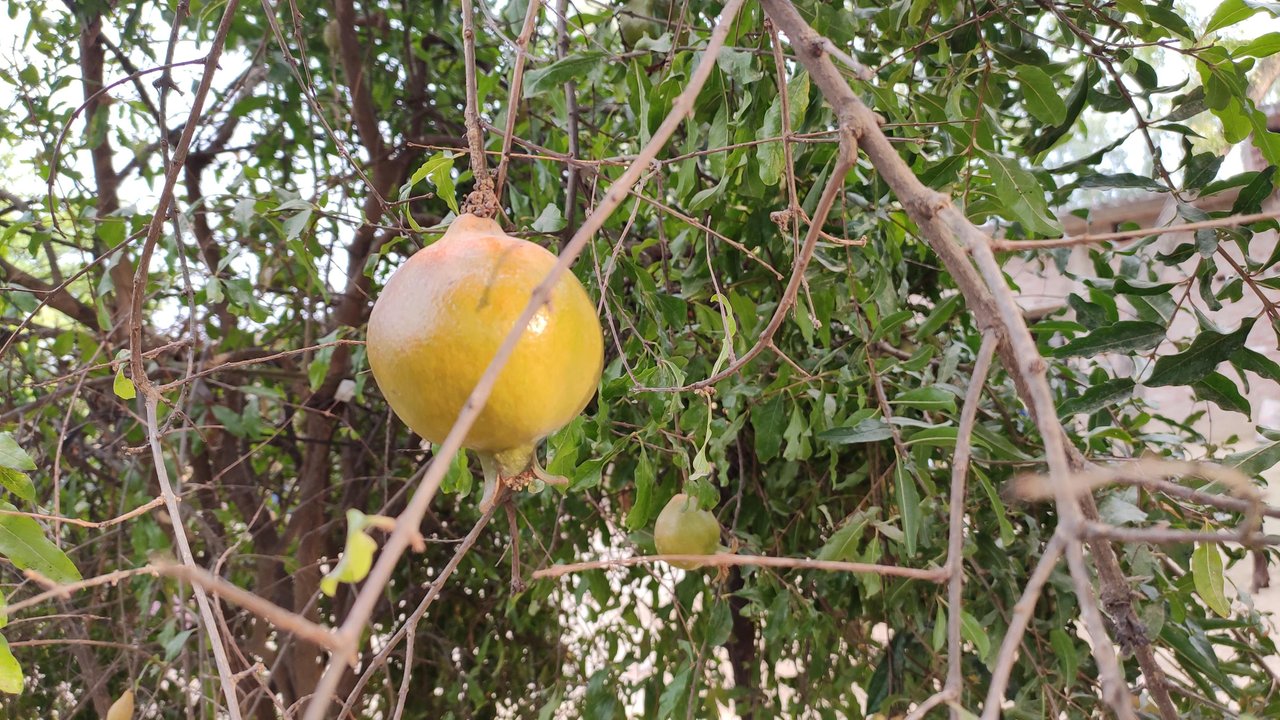 To make organic manure, add cow dung, neem leaves etc., from animals and leave them to rot and use them as organic compost for these plants. While planting the plant, keep in mind that there should be sufficient distance between the plants. From time to time the weeds of soil within the periphery of the plants should be broken. Grate neem leaves as pesticides and use them as spraying. In this way we can easily cultivate pomegranate.
Now talk about the pomegranate plant shown in the picture. This is the pomegranate plant in front of our house, which does not require much care. By making only pits along the edge of tree, biological fertilizers are added and water is given from time to time. You can see that the quality of pomegranate is also good and the plant is also in perfect condition. It tastes like the other pomegranate in the food, because its colour is a bit different, but it is not properly cooked, due to which it is light yellow.
---
𝔰𝔱𝔢𝔢𝔪 𝔦𝔰 𝔬𝔫
I much thankful to @esteem who is supporting every esteem app user,that is amazing.
---
𝕊𝕥𝕒𝕪 𝕥𝕦𝕟𝕖𝕕 𝕨𝕚𝕥𝕙 𝕤𝕥𝕖𝕖𝕞, 𝕤𝕡𝕣𝕖𝕒𝕕 𝕝𝕠𝕧𝕖 𝕒𝕟𝕕 𝕙𝕒𝕡𝕡𝕚𝕟𝕖𝕤𝕤.
You can fallow me on twitter-[https://twitter.com/certain95674252
Youtube channel-https://www.youtube.com/channel/UCftS7IxT0B2jqmmqvOldgUQ
Instagram-https://www.instagram.com/p/BsJ9FMflUVY/?utm_source=ig_share_sheet&igshid=6sxjsel5ek44