Hello Steemians
I hope you guys are doing great.
Two days ago on Sunday, I created a DTube Video in which I decided to giveaway 5 SBI shares to 5 Steemians who will the guess the price of Steem correctly or close to exact price on 12th February 2019, 1 P.M. according to Indian Standard Time.
A total of 5 Steemians participated in the contest. First of all I would like to thank all those who participated. Their participation were as follows;
@ferrate guessed at $0.27
@josediccus guessed at $0.29
@raj808 guessed at $0.26
@bitinvdig0 guessed at $0.28
@rehan12 guessed at $0.25
Now the actual price of STEEM at 1PM IST was $0.288625, I am attaching the screenshot for the reference.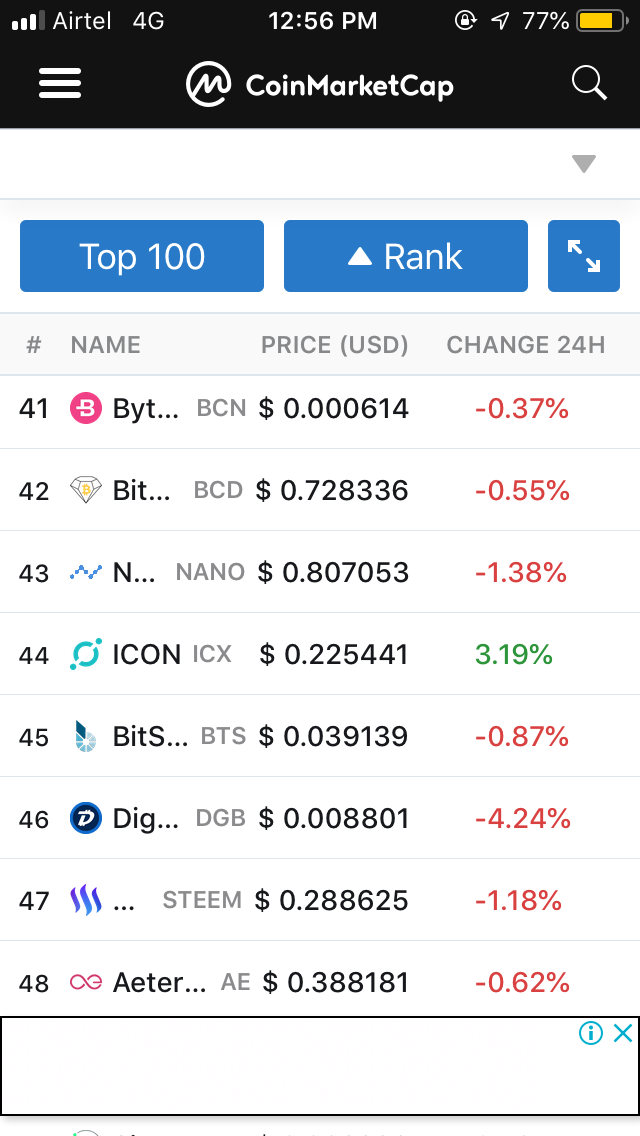 So, the closest guess was $0.28 by @bitinvdig0.
So, I will be giving 1 SBI share each to all the participants.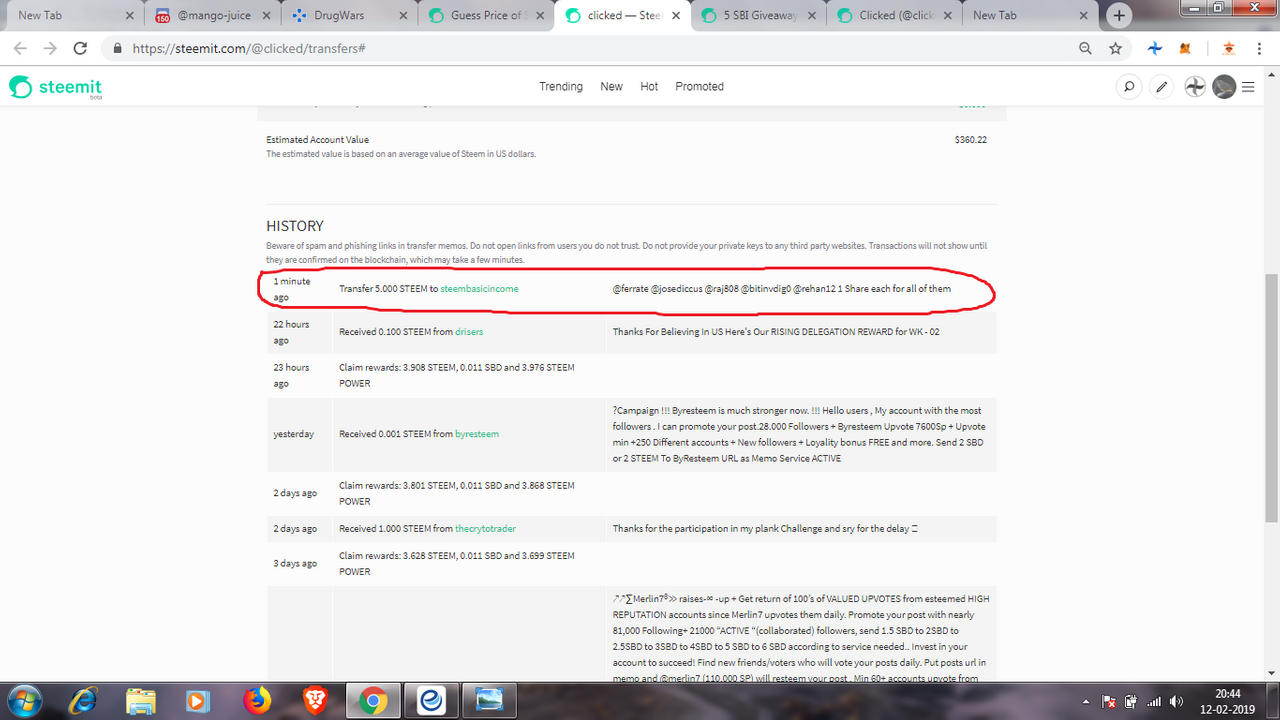 Soon, I will be back with another giveaway.
Till then
Keep Steeming
Thank You
@clicked