Hi fellow Steemians! I need your help trying to understand what an rpcerror means. No detailed explanation needed, I just want to know how I can publish articles using eSteem Surfer 1.0.9.
Here is a screenshot of the error which appears every time I click on "post".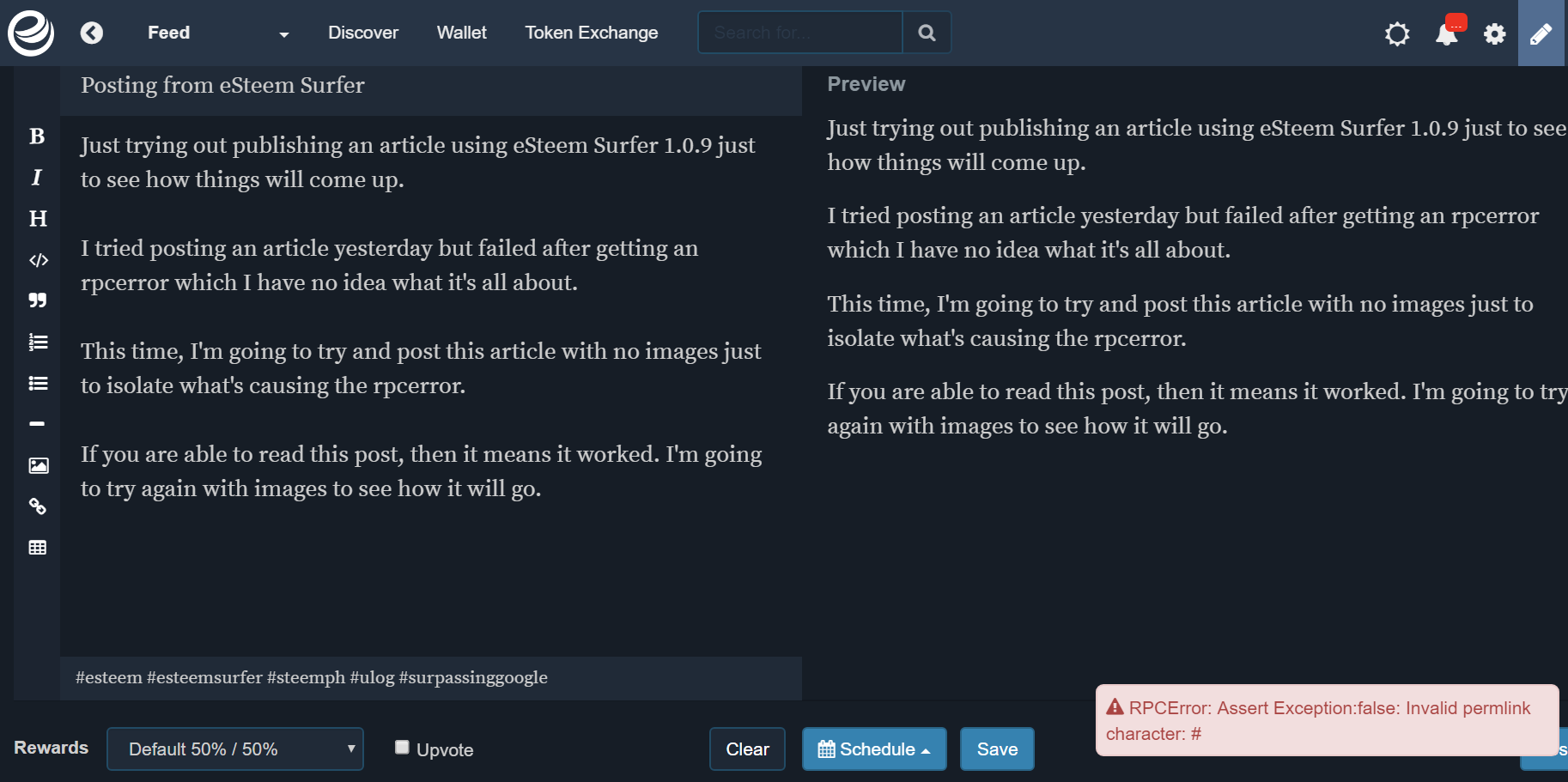 .
Looking forward to your suggestions. Thanks everyone!