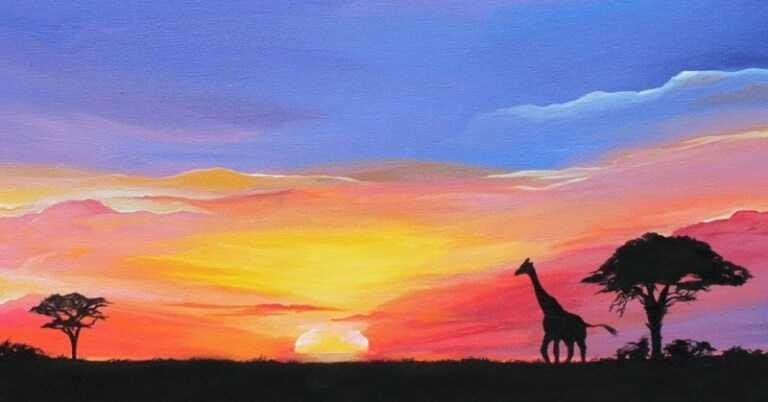 Landscape Painting - Nature is the most beautiful place that the Almighty gives to his creatures. All about this painting is a picture of how beautiful nature is around the world. You should be grateful to live in this beautiful world because you are given a boon to see how beautiful the scenery that exists in all corners of the world and the scenery that is in the environment around us.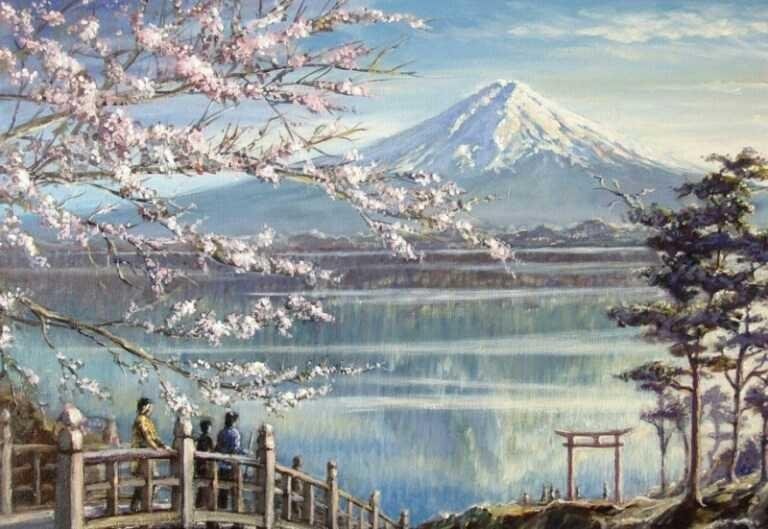 Look carefully at the beautiful paintings of mount Fuji which in the vicinity there are many beautiful cherry blossom trees. Near the cherry tree there is a bridge that is in the person who is enjoying the cool air coming from the beautiful cherry trees and they are enjoying the leisure time by looking at the highest mountain..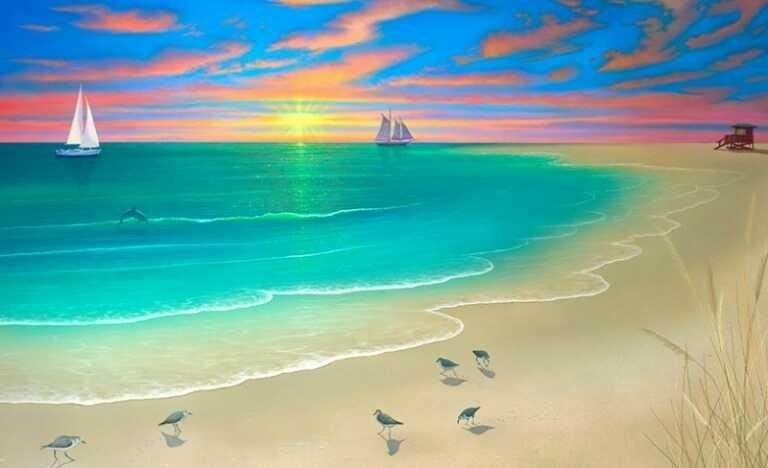 A very beautiful painting where the beach there is a very beautiful white sand. Plus the clear blue sea water is very indulgent eyes. There are many birds that are very melodic chirp adds to the beauty of the beach atmosphere. And the person who sailed there with a small sailboat to enjoy the beauty of the sea.