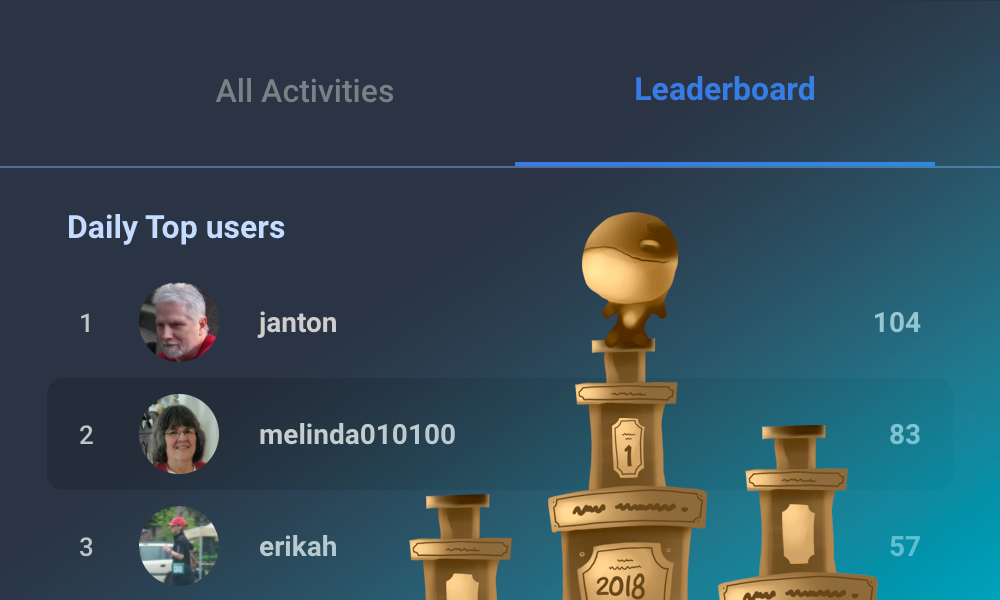 We wanted to showcase our Top 10 most active eSteem users and welcoming all of you to check their profiles, say hello and congratulate them.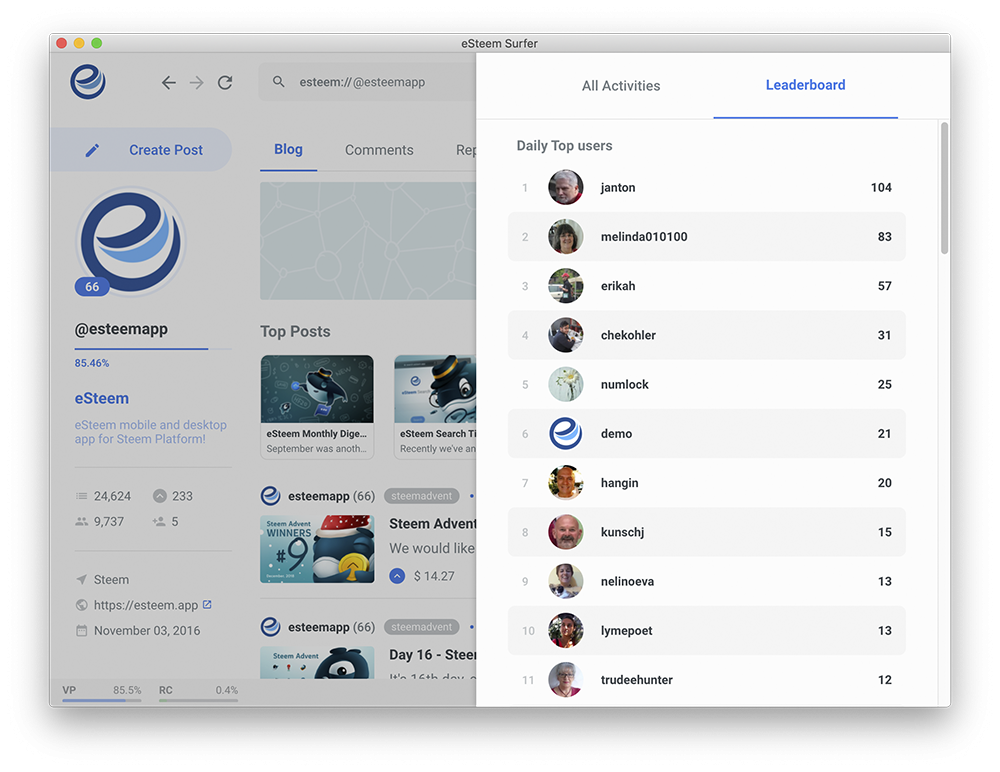 Thank you guys, keep on eSteeming!

Leaderboard
Based on a daily activity from eSteem Mobile and eSteem Surfer apps all our users get ranked. It depends on amount of posts and comments generated. So most active are raising on top of the others and this stats is available in recent build of eSteem Surfer.
We believe this could give more visibility to our users and planning to improve this feature with next versions adding some achievements and rewards for this.
P.S. There was @demo account in Top this thime but we excluded it because this is eSteem account for developer tests.

info@esteem.app
🌐eSteem.app | 👨‍💻GitHub | 📺YouTube
✍🏻 Telegram | 💬Discord | Patreon