RSS is simple yet powerful technology that allows anyone to receive updates to web-based content of interest. We are excited to share that we have added RSS feeds into our website.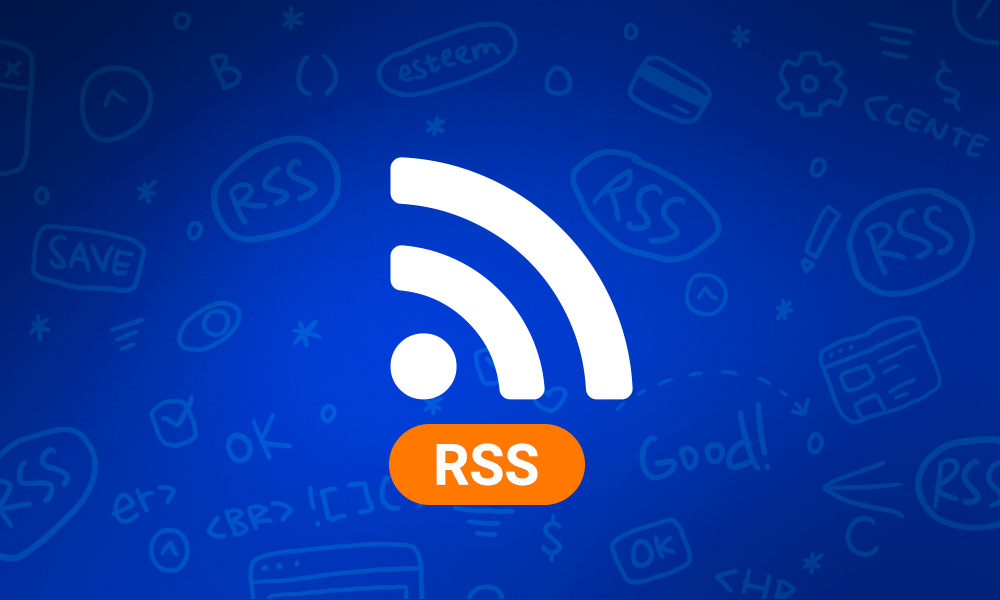 Steem is full of content and one of the ways to allow anyone to read things they are interested in right inside their feed reader is rss feeds.
RSS gives a lot of other opportunity for content creators and consumers, for example, automated exposure into other social networks, following favorite author's blog, following favorite tags/topics, get notified or alert on new content, increase productivity, stay informed on topics that interest you and many many other ways.
Examples
Tag based
https://esteem.app/trending/steem/rss
it would give you trending posts on steem tag.

https://esteem.app/hot/blockchain/rss
this would give you hot topics on blockchain tag.

https://esteem.app/created/cryptocurrency/rss
would return newly created posts with cryptocurrency tag.
Account based
https://esteem.app/@esteemapp/rss
It would give RSS feed of @esteemapp account's blog posts.
You can also get RSS link from profile page.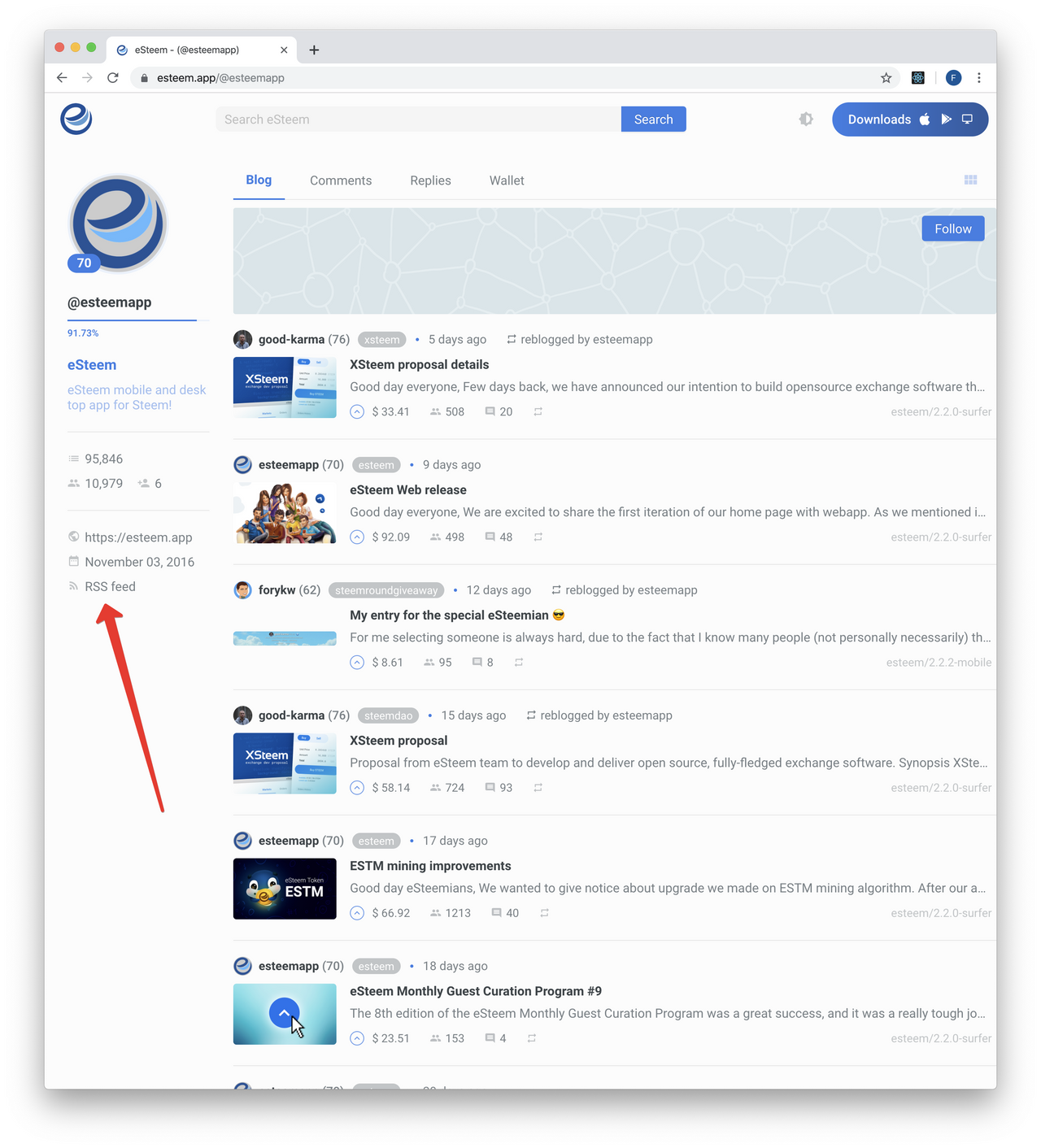 ---
Tell us how you would use RSS feeds, best examples will be rewarded.
---
Support XSteem proposal by eSteem team to help us build exchange for both web and mobile devices.

info@esteem.app
🌐eSteem.app | 👨‍💻GitHub | 📺YouTube
✍🏻 Telegram | 💬Discord | Patreon