This World's Most Unique Festival
---
![1.PNG](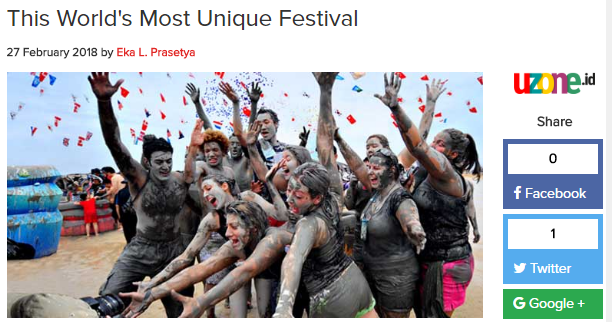 )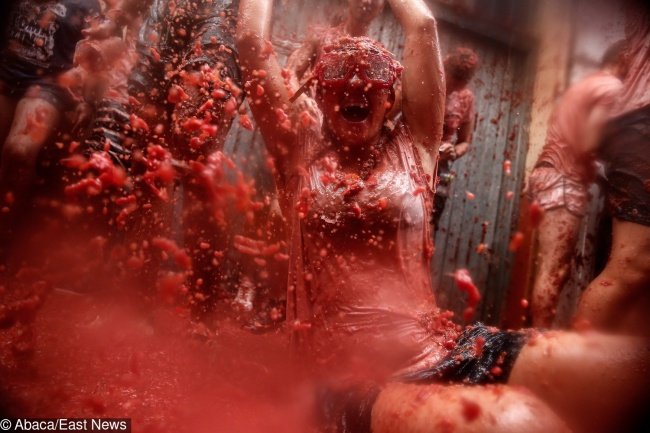 Uzone.id- A number of countries in the world have a celebration or festival that very much attracted the attention of visitors, so unique. Most festivals are based on local customs and culture.
We gather four of the world's most unique festivals from the brightside.me page, who knows when you visit the following countries can watch and enjoy the festivals;
El Colacho, Baby Jumping Festival, Spanyol
In every June, in a village in Spain, Castrillo de Murcia, many people are gathered to see El Colacho or the famous Baby Jumping Festival.
Actually this is a series of baptismal events. But because it is a unique attraction for locals and tourists alike.
The festival begins with men disguised as demons using red masked and masked suits roaming around the village while cursing and whipping people who block their paths with horses.
Then the drum sounds announce the second part, the demon jumping over a one-year-old baby lined up on a floor mattress.
This ritual is believed to protect children from bad luck and most important is to bear their sins.
Although everything looks amazing and dangerous, no need to worry about the men who jump.
This trick has been done by professionals and no babies are injured when jumped over.
---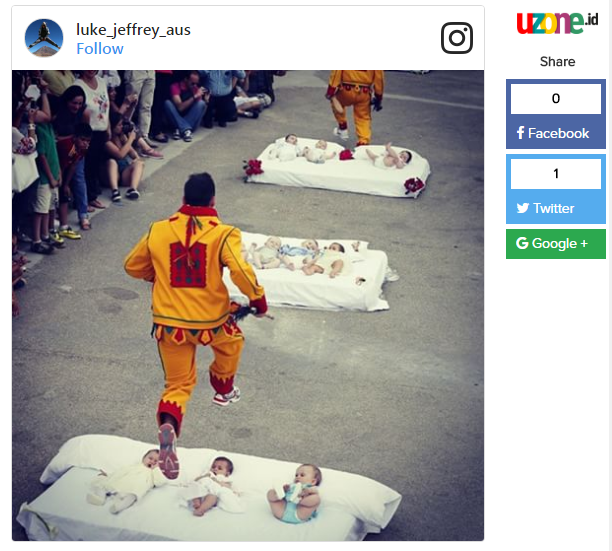 2. Festival Boryeong Lumpur, South Korea
People mud baths. The Boryeong Mud Festival is held every July on the Yellow Sea coast which is rich in mineral mud.
A variety of games, bathing until music and dance competitions take place in the mud. This exciting event attracts people all over the world to visit Boryeong, South Korea.
In addition to the mineral mud bath for health, also for fun as it is full of laughter.
---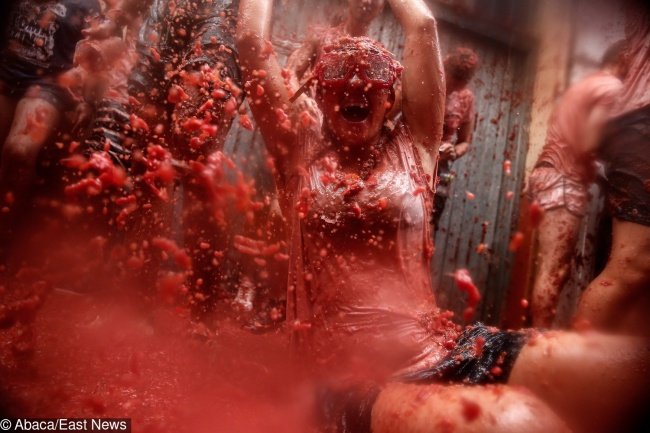 La Tomatina, Spanyol Festival
Each year, Bunol City in Spain is home to the World's Largest Battle of Food, La Tomatina.
Tomatoes are transported in large trucks to meet the needs of this "tomato war."
For an hour, the streets of Bunol will be covered in red mud coming from tomatoes.
The rule of battle is simple, ie squeeze the tomato before throwing it into someone else and do not bring any objects that can cause an accident.
---