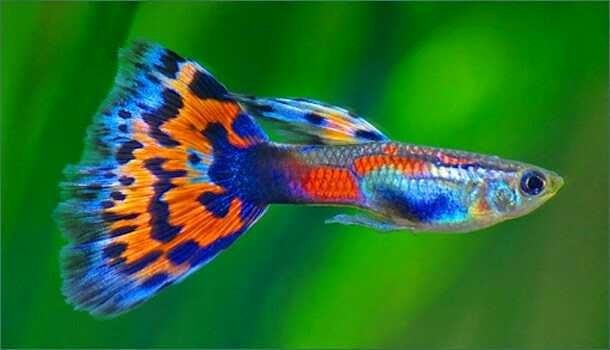 Freshwater ornamental fish can be found in Barnados, Triniad, Guyana, Brazil and some areas of Southeast Asia. The shape is beautiful and has beautiful fins with a variety of colors that are very fascinating.
Color variants such as yellow, Green, Red, Blue and some other color combinations that look so beautiful coat guppy fish, the size of the fish guppy own approximately 2.5 - 5 cm.
To distinguish male and female guppies can be seen from the fins, male guppy tend to have wider fins with contrasting colors are more beautiful than female guppy whose color tends to dull. In terms of price guppy fish is not too expensive.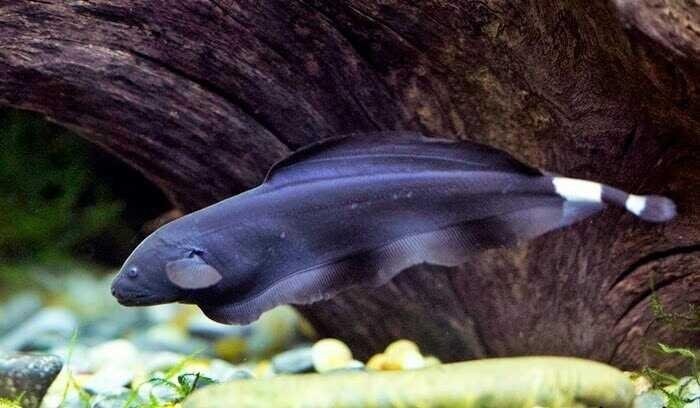 Black Ghost (black ghost) freshwater fish is from the waters of the amazon and Surinam rivers. Why is it known as black ghost? first if viewed at a glance this fish is similar to the black ghost, especially the form of those who mingle to form a name that is suitable for this fish.
There are also those who call it by the name of "ballet dancers" because of its movement back and forth with somewhat bending. This is possible because the body shape of the black host fish is supple and sagging, so it is possible to maneuver that can not be done black host fish.