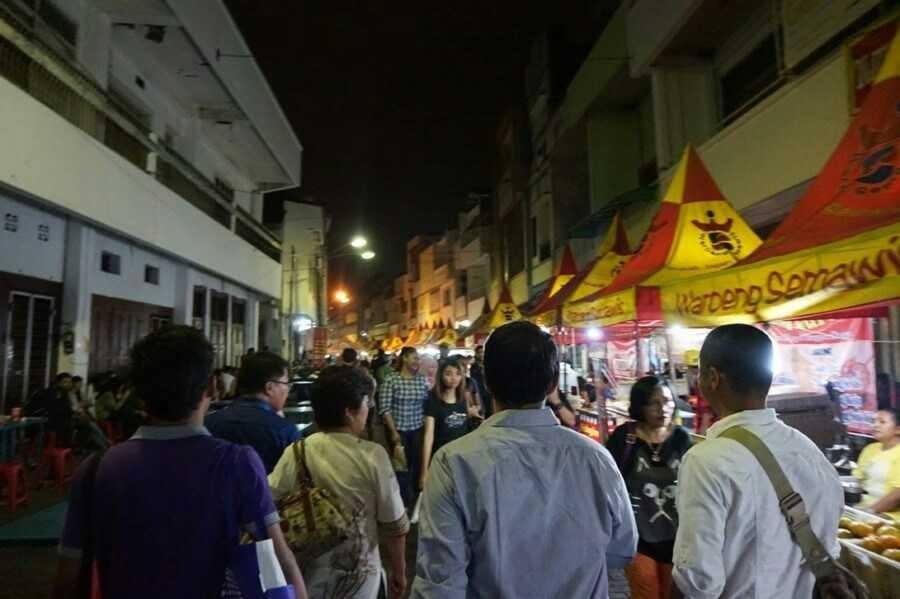 The night market held a week before Ramadan adds excitement ahead of the holy month. Held on the grounds of the Great Central Mosque of Central Java, the previous years the night market was held in the yard of the city hall of Pemuda street.
Various local arts and cultural performances are held from the opening ceremony of the carnival at the town hall, until the carnival takes place around the city of Semarang into the center of the tourists attention.
Dugderan Peak is when the carnival through the main streets of Semarang city, followed by red and white troops, drumband groups, groups wearing custom clothing, and other traditional art and cultural attractions.
Each group of carnival participants always carries a statue called warak ngendok. The sculpture made of colorful paper resembles a binary adapted from three cultures.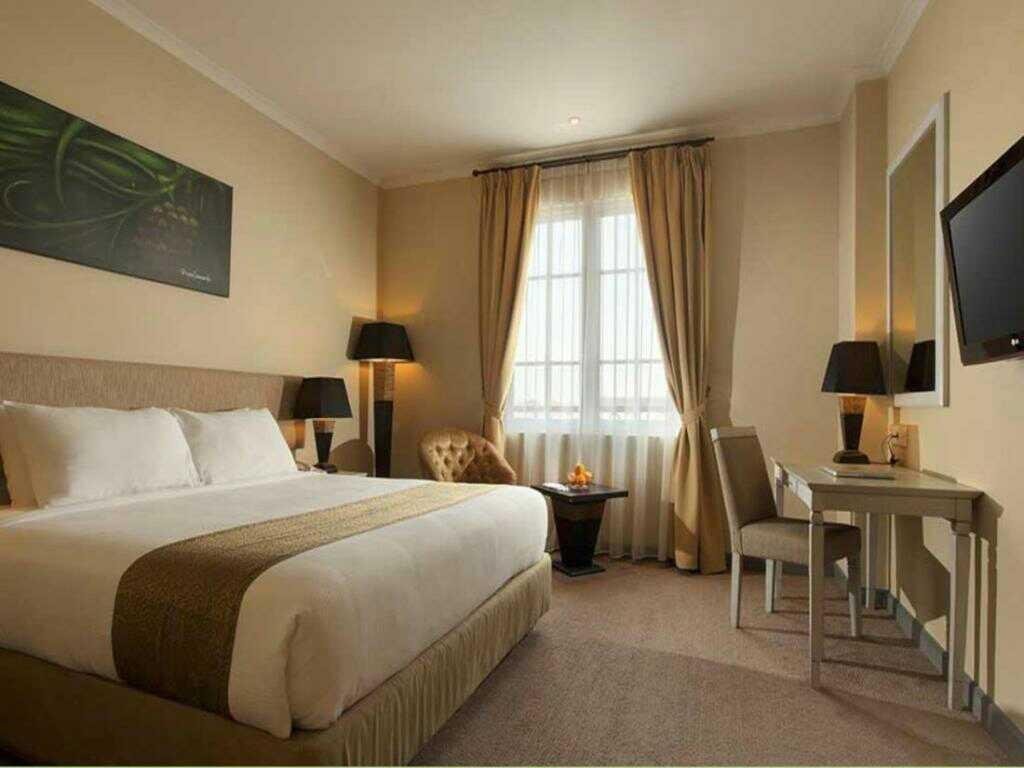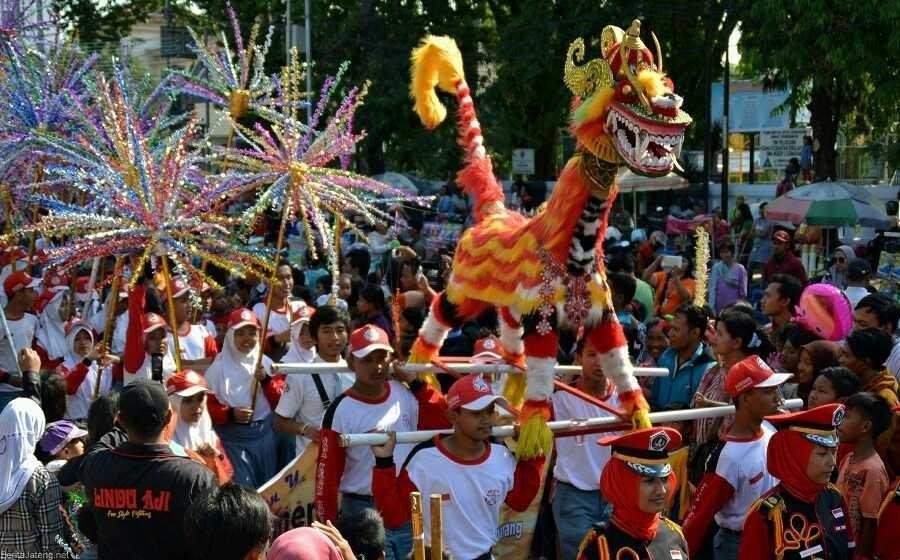 Now the Dugderan carnival became the event that awaited the people of Semarang city, and began to bring in tourists from various places. In line with the expectations of the city government that the Dugderan carnival can raise the tourism city of Semarang