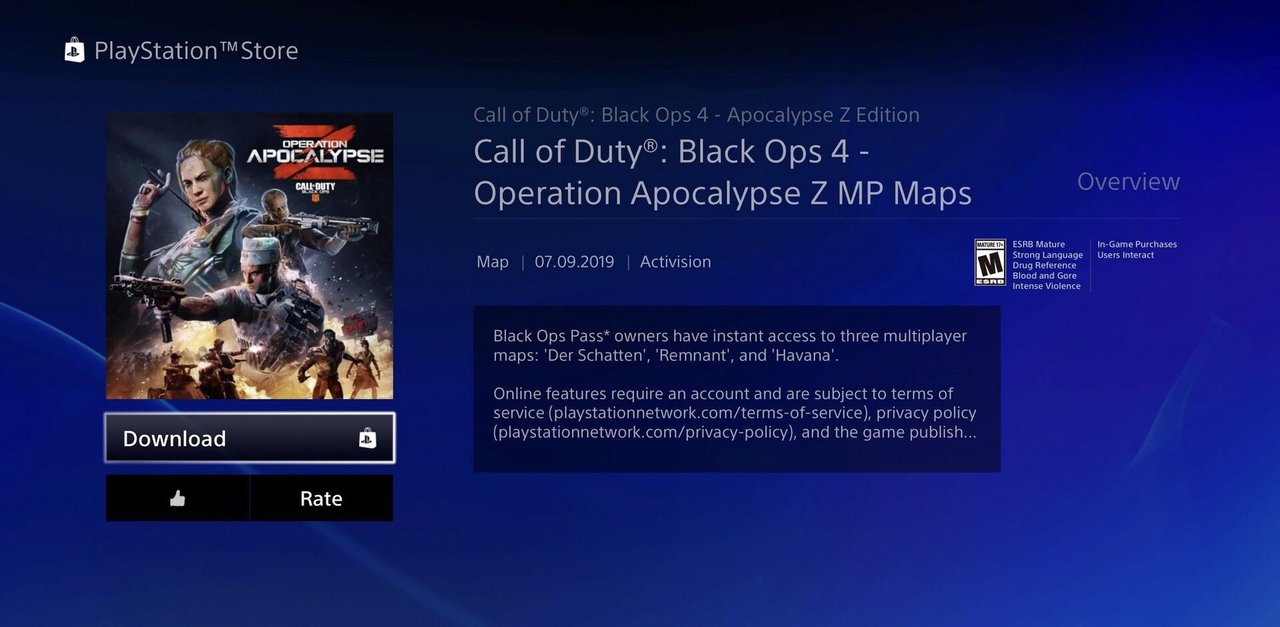 Despite being out since July, I had not really reviewed the latest DLC from Call of Duty as it honestly did not add too much to the gaming experience. While it seemed like it had plenty of content, it was not very oriented to the Multiplayer experience as it only added three multiplayer maps of which one was the remastered version of Havana from a previous Black Ops title. It also added a new specialist, the Reaper which was also from the Black Ops 3 game originally. While new weapons were added, it continued to be associated with the Black Market which for me has been the biggest disappointment of the game so far. It probably continues to be the most frustrating part of playing as I cannot use the guns available in the game despite me purchasing a premium version of it. I really hope the next game does not go this route.
The DLC also added some details to the Blackout maps and modes which can be said will be what makes the game continually playable as it becomes the more engaging mode to play with friends while online. Portals Horde was added to the Alcatraz map while The Haunting Fog was added to the main map. The only other additions to the game mode were some new usable characters. I have found myself wondering what will become of Blackout within Black Ops 4 after the new Call of Duty is released as it will be the only Battle Royale mode for Call of Duty and Activision. Given the popularity of Battle Royale games, I am sure that some type of continuity will be given to it despite it being a separate title from the upcoming Modern Warfare game.
Zombies seems to have been the main beneficiary of the DLC as Nuketown Zombies was expanded in Alpha Omega. A new perk and legendary elixirs were also added. A new Gauntlet, called Duck and Cover, were also added for the map Alpha Omega. I could not really give an opinion with this game mode as I have never played it in Black Ops 4. Maybe I should give it a try although there is plenty of competition for my time these days!
Having played the Modern Warfare beta, I was interested in playing some Black Ops 4 to experience everything and seeing how much things will change soon with the new game. While Black Ops 4 was an improvement from prior Call of Duty games, I think it still failed to engage the player base and bring back the hardcore players that now have many options these days. I think it will stick around for some time given the Blackout game mode and will predict that a major overhaul to that map will come; even probably a totally new map as well.
Thanks!