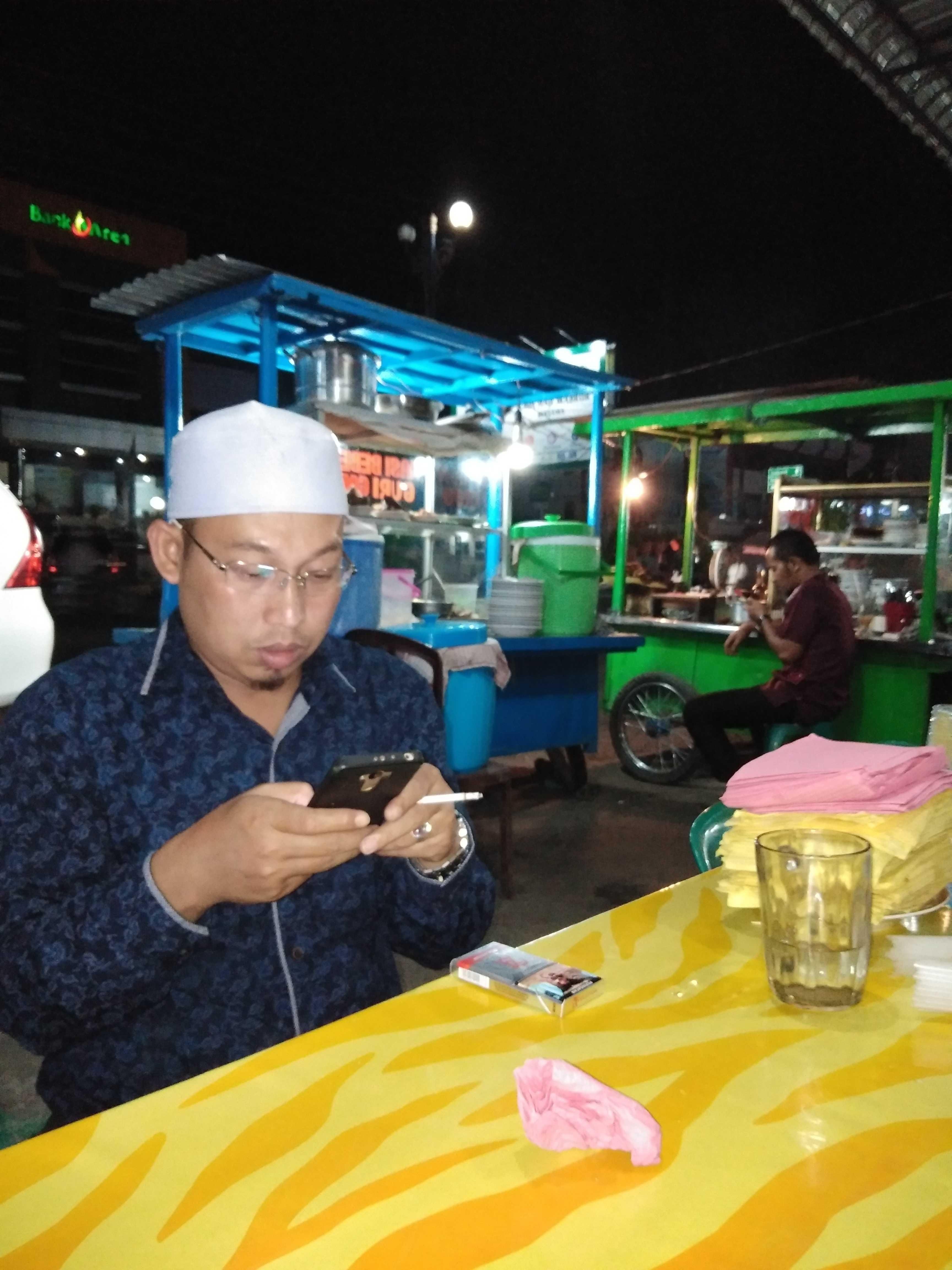 A series of steemian stories. Many activities are completed by night. Promo steem done the night, posts posted at night, go anywhere at night, and do the task also night. Why? The positive reason is because the night is fresh and plenty of leisure. There are also selfish reasons, can not sleep at night. So the term "eh night" was born.
Activities as mentioned above, are generally completed in stalls. Most of them hang out at the coffee shop. There is also a small part of most other steemians that take place elsewhere, namely in satay stalls. Traveling far, making the stomach hungry. They chose to stop at a sate stall.
Indonesian translates
Serangkaian cerita para steemian. Aktivitas banyak diselesaikan pada waktu malam. Promo steem dilakukan malam, tulisan diposting pada malam, pergi kemana saja saat malam, dan mengerjakan tugas juga malam. Kenapa? Alasan positifnya ialah karena malam suasananya fresh dan banyak luang. Ada juga alasan yang egois, tidak bisa tidur malam. Sehingga lahir istilah "eh malam".

Aktivitas sebagaimana tersebut di atas, umumnya diselesaikan di warung. Sebagian besar mereka nongkrong di warung kopi. Ada juga sebagian kecil di antara kebanyakan steemian lainnya yang mengambil tempat di tempat lain, yaitu di warung sate. Melakukan perjalanan jauh, membuat perut lapar. Mereka memilih untuk singgah di warung sate.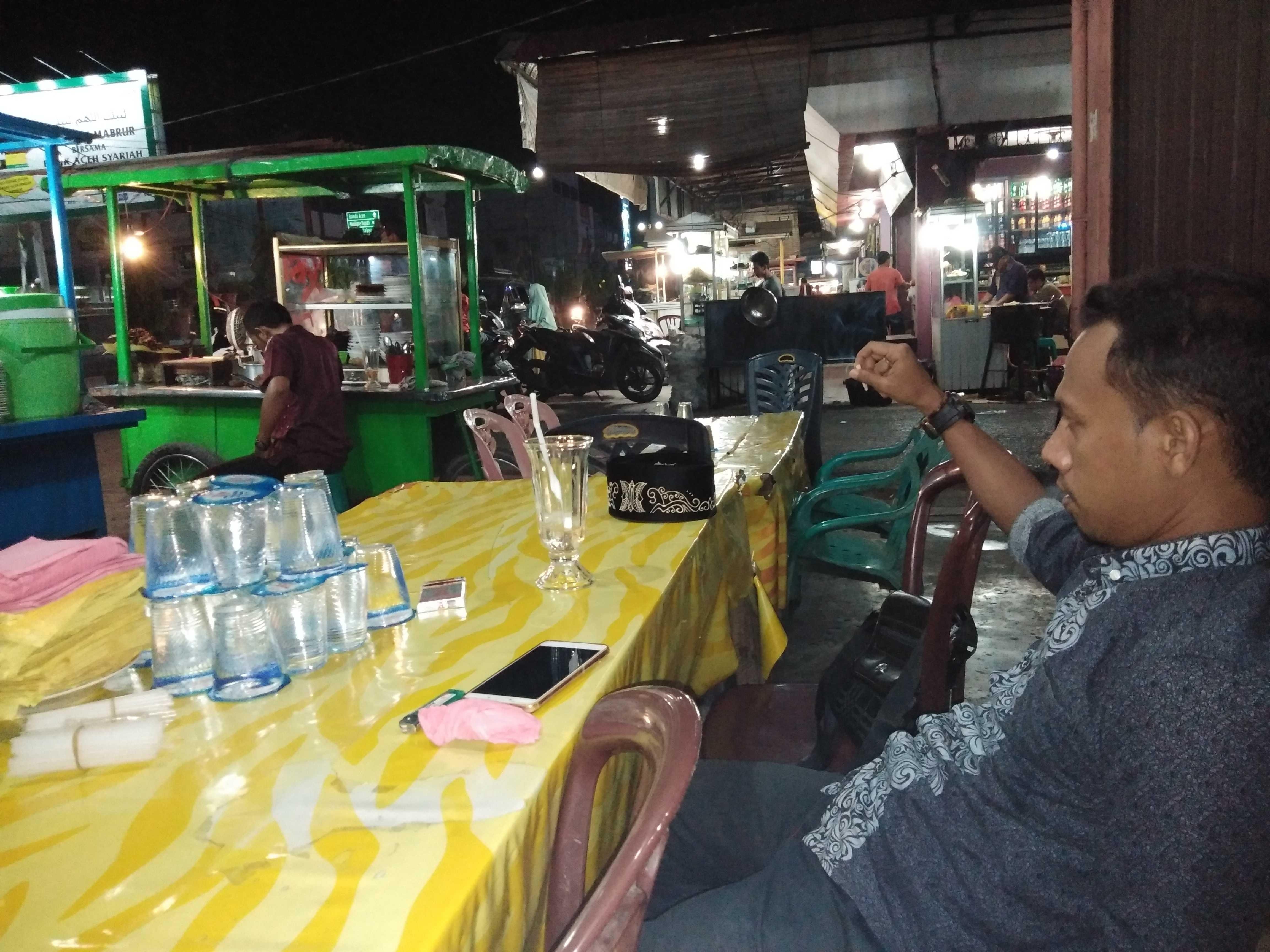 Although only in satay stalls, various inspirations appeared. What it sees to be an idea to write. Many postings can be completed in satay stalls. What else after enjoying the satay rice. This post was also born in a sate stall. Sate is the source of the idea of writing a post.
Indonesian translates
Walaupun hanya di warung sate, berbagai inspirasi muncul. Apa yang dilihat menjadi ide untuk menulis. Banyak postingan dapat diselesaikan di warung sate. Apa lagi setelah menikmati nasi sate. Postingan ini juga lahir di warung sate. Sate menjadi sumber ide menulis postingan.