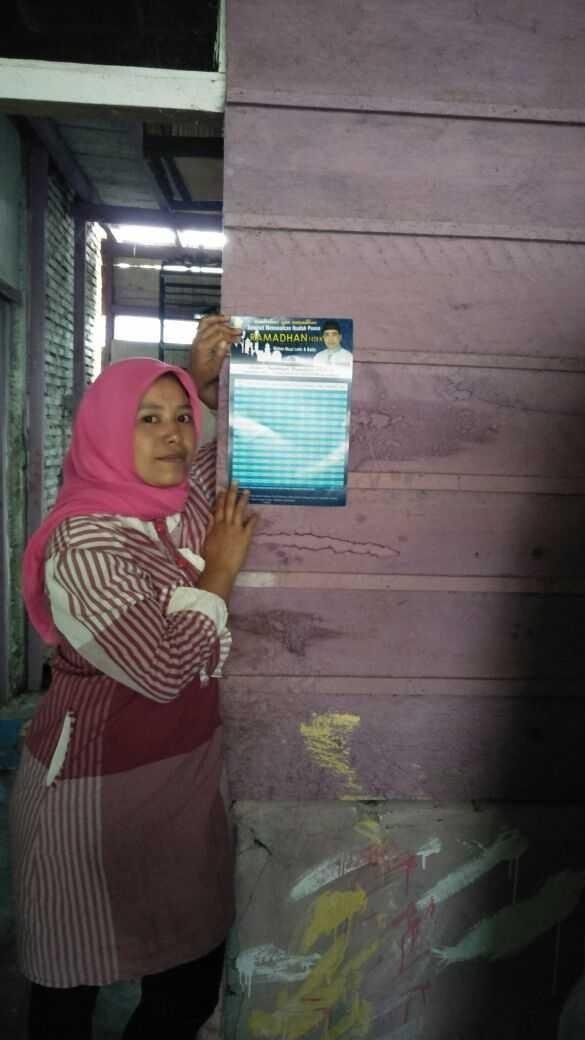 In his tausiah at Dayah Raudhatul Mukarramah Al-Aziziyah, Walidi Tgk Sulaiman Hasan Panteraja, Almukarram Abi Zahrul Fuadi Mubarrak said that one of the things that need to be prepared to face Ramadan is to build good relationship with Allah (hablum minallah).
"Improve our relationship with God, improve our communication with God, because breaking communication is dangerous.Let us not break communication with God, breaking communication with fellow human beings is dangerous." Abi's message.
Abi MUDI continued ,,,
Try Mr Imagine! If a husband goes to the house of Former Geusyik (Village Head) on the phone of his wife. When his wife asked where, the husband's answer was interrupted in the Former. "I was in the house Former ...", due to missing the signal or discharged Hp battery. What happens when the husband comes home? It could have been immediately snatched by his wife, "Peu neu peuget buet ... Ka tuha, ka na cuco-cuco manteng jak tub former." And mean husband Former Geusyik. It's all the result of breaking up communication.
So improve our communication with God. One way to improve communication with God is to read the Qur'an frequently.
[Pieces of Lecture Abi MUDI in Dayah Raudhatul Mukarramah Al-Aziziyah, Gp. Tunong, Panteraja, Pidie Jaya, a new Dayah under the tutelage of Tgk H. Sulaiman Hasan (Walidi Panteraja), MAHI Mesra and Ribath Al-Idrisy Dayah Alumni, Baitul Ahdhal, Zabid, Yemen]