Hypoxia can be caused by cardiovascular failure such as shock, abnormal hemoglobin, cardiovascular disease, alveolar hypoventilation, shunt lesions, diffusion problems, ventilation-perfusion abnormalities, chemical effects eg carbon monoxide, altitude, local tissue factors eg increased metabolic demand, effects on tissue metabolism which further lead to tissue acidosis and result in effects on vital signs and effects on the level of consciousness.
In anesthesia, respiratory failure may be caused by surgery itself, for example because of a muscle relaxant drug, due to vomiting or mucus, a disease (coma, stroke, brain inflammation), trauma / accident (maxillofacial trauma, head trauma, poisoning) .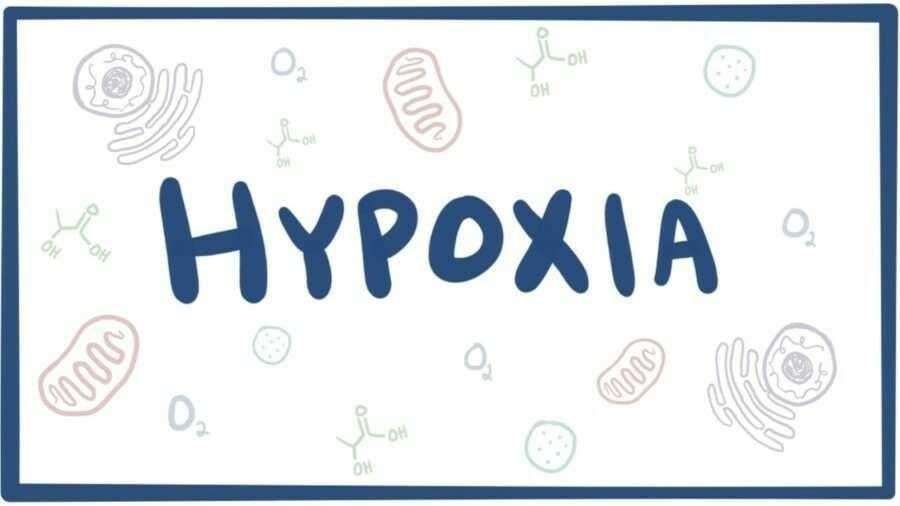 Hypoxia is the decrease in oxygen that enters the tissue to below the physiologic level although adequate blood perfusion (blood flow through the pulmonary circulation) tissue occurs due to reduced oxygen pressure in the surrounding air. The ultimate goal of breathing is to maintain the concentration (amount) of oxygen, carbon dioxide and hydrogen ions in body fluids.
Excess carbon dioxide or hydrogen ion affects respiration, especially its own respiratory central stimulatory effect, leading to a strong increase of inspiratory and expiratory signals to the respiratory muscles. Due to increased ventilation, the release of carbon dioxide from the blood increases, it also removes hydrogen ions from the blood because the reduction of carbon dioxide also reduces the carbonic acid blood. Various circumstances that decrease oxygen transport from lung to tissue include anemia, where the total amount of hemoglobin that serves to carry oxygen is reduced, carbon dioxide poisoning, so most of the hemoglobin becomes unable to transport oxygen, and decreased blood flow to the tissues can be caused by decreased cardiac output localized ischemia network.