Today, in the era of development of communication technology that has become global today, it can be said that almost all people in the world turn to communication technology because technology is considered to have speed and efficiency in getting information.
Today communication technology is the main key in human life in the modern era. That is because people cannot escape the communication technology that has become a medium and source of information that they consider important. There are many types of communication today, such as Akoptika Communication, Graphic Communication, Electronic Communication, and Cyber ​​Communication.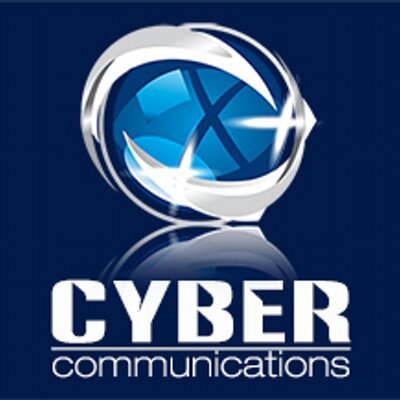 [Source]

Cyber ​​communication can be felt anywhere and anytime. Even today we don't need to use a computer (PC) to communicate via the internet because there is already mobile communication such as mobile phones or smartphones. Through smartphones or mobile phones we can communicate with anyone, anywhere, anytime, through the internet.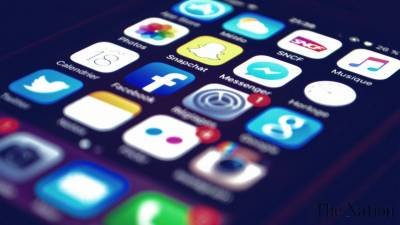 [Source]

With this cyber communication, we can also communicate inside and outside the country such as Indonesia, Japan and Finland, using mobile phones or smartphones. Where communication via mobile phones and smartphones is far more than using a landline. This is due to the large number of applications that are in mobile phones or smartphones that function as communication media.
Even now there are many mobile phones or smartphones that have features to facilitate account owners in cyberspace or can communicate cyberly with the help of the internet, such as chatting via messenger, whatshaps, twitter, e-mail, and others.
Currently, generally, communities and companies at home and abroad in communicating use the Cyber ​​Communication system to provide information to the public, which also influences the world of Journalism in Indonesia, such as the presence of detik.com on the 9th July 1998, kompas.com, suarapembaruan.com, media_indonesia.com and others. This makes information seekers more active in searching for and even consuming existing information, because the information presented in cyber communication can be updated in minutes or even seconds which is very different from other conventional communication media that have to wait for some time to find out further information. .
The presence of Computers, Laptops, Blackberry, Ipad, I-phone, or Mobile or new communication technology is increasingly making people more more fond in using cyber communication in communication.
Foreign countries such as America use cyber communication as a facility for all their aspects, in contrast to the Indonesian state where almost all people use cyber communication but there are still some Indonesian people who cannot use cyber communication or even do not know it.
In the United States the development of cyberspace is very advanced and sophisticated. With the development of cyber communication not only for the positive things that are included in the element of cyber communication, of course there are also negative things that must remain cautious in using the internet today. Therefore there is cyber law which is a law in cyberspace, it can be said if in other countries such as in America, Singapore, Australia, New Zealand and other European countries that have Cyber ​​law to protect the public and the State from cyber crime already very organized and advanced, while the development of Cyber ​​law in Indonesia itself cannot be said to be advanced, because the use of the internet has not been evenly distributed throughout Indonesia.
Indeed, it must be admitted that the presence of the internet makes us (Indonesian) able to communicate with anyone in this world even though it is geographically different or time, without any separation of distances. This time is called Social Media Online.
Cyber ​​media both inside and outside the country have mushroomed, days are changing, time has changed when there has been an addition of cyber communication media such as the presence of Friendster.com, which is an online social media in 2002 which is welcomed by the community in particular Indonesian youth.
Then Facebook.com and the Microblogging service Twitter.com were booming in 2009, then there were e-mail, g-mail, blogger, Yahoo Messenger, Windows Live (MSN), Google, AIM, GTalk (Google Talk), Skype, ICQ, Hyves, My Space, and many other cyber communication media.
In online social media which is cyber communication media gets the attention of its users. This is what changes the pattern of social interaction of society into cyber society.
So, it is not surprising if people are more likely to use virtual communication than face to face communication to interact with relatives and friends because the devices to access it are unlimited. Not only to get information, we also can provide information to the public, even we can also ask for support in terms of the politics of other countries through their Facebook and Twitter accounts.
Social media online or cyber communication can not only influence political development but also in economic and educational aspects. In terms of the economy in accordance with the times, we can also open online stores through online media that sell various kinds of goods and services without having to need land and also consumers do not have to bother coming to their destination. In terms of education, for example, there are already many college students who do not need to come to campus, but now many have used online media called e-learning. And all of this has been applied both at home and abroad.
So Cybermedia or Cyber Communication is part of the development of communication technology that uses internet networks, and also an update from conventional media.
Reference: [Makalah Cyber Media]
Thanks For Your Time
The Best Regards, @ijoel


---
---