Hello esteemian all...
May you all in a state of enthusiasm and spirit in carrying out your activities.
How satisfied are you with your current style and quality of life, are you always able to learn new ways to gain additional value for your own benefit and for the benefit of others.
Do you need to make big changes in your life? To get a quality of life you do not have to make a big change in your life to gain improvement and quality of life. Changes can you start with small changes. Small changes can cause major increases over time as time goes on.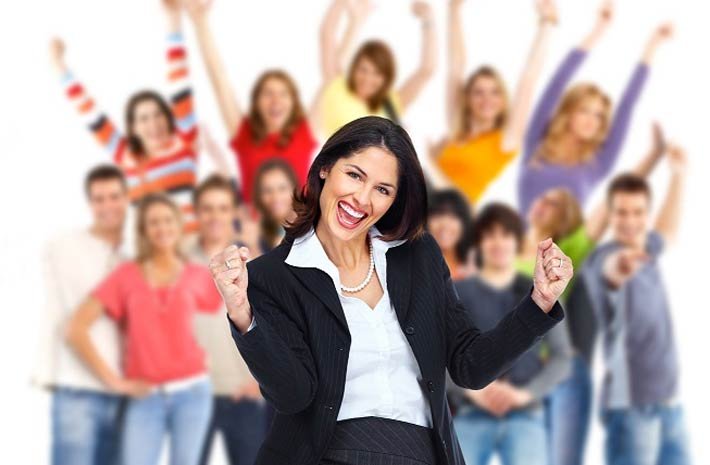 [Image Source]
No Need to Make Big Changes
For those of you (steemit users) are quite a part of eSteemians (user esteem). Why is that? because as we know that esteem will always support and give encouragement to you. With the support and encouragement of esteem (upvote from @esteemapp, @ good-karma, @feruz, and @demo), then your quality of life and income value will increase. Thus eSteem can be regarded as an application (media blogging) that has the potential to improve the quality of life.
What're Requirements to be an eSteeminas (esteem user)?
1) Having eSteem Application
[Image Source]
To become an eSteemians you should have an esteem app (eSteem mobile or eSteem surfer). If on your smartphone or laptop you have installed eSteem application, the next step is you create original and good content (interesting), then you post via eSteem application, of course, your content or post there is no plagiarism. Your content or articles must contain at least 300 words.
2) Participate in promoting and introducing esteem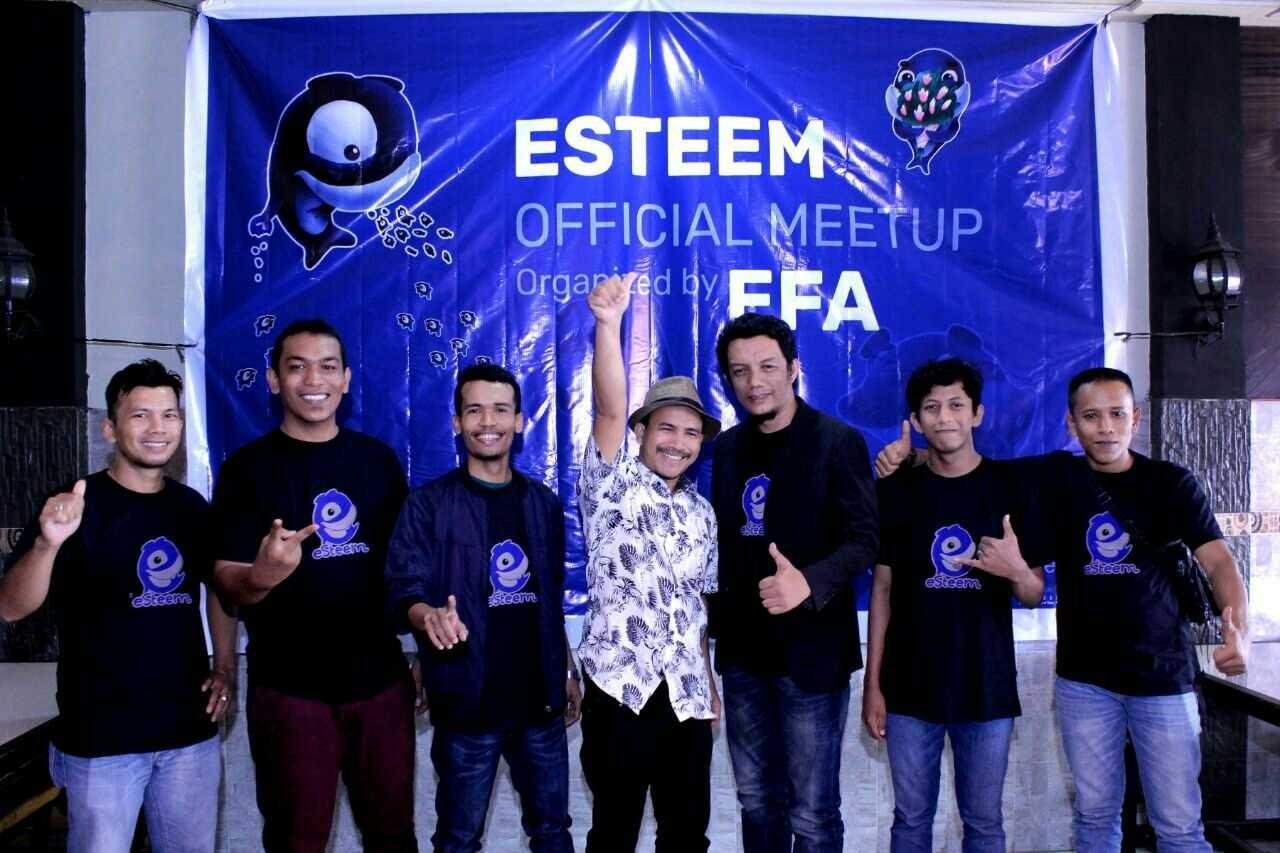 [Image Credit]
In addition, you must also participate in promoting and introducing esteem to other users or those who have not been joined with steemit.
You can also join Esteem For All (EFA), and follow meet up if any. At meet up you will get material (knowledge) about esteem, blockchain steam, cryptocurrency, and post related rules on how to post a content or article through esteem application. And also you join with esteem discord channel
3) Vote @good-karma As Witness
As an esteemians you must vote @good-karma as witness. The application of the esteem exists because of the good-karma, with his hard work so that now esteem becomes one of the increasingly booming and famous blogging apps in the community of steemit.
4) Upvote and Resteem post @good-karma and @esteemapp
As estemians who are loyal to @good-karma, you must provide upvote and resteem every post posted by @good-karma, and @esteemapp. Upvote and resteem, even commenting on @good-karma postings, and @esteemapp is one of the ways you participate and support the esteem. We as esteem user should be to support the esteem for the future.
The progress and triumph of the esteem is also our progress (esteemian). You can see for yourself the phenomena and the fact of today in this steemit community, it can be said that only an esteem gives us unceasing support and encouragement (minnow), nothing else. In general, it can be said that the esteem as the backbone steemit to maintain this great platform. So, it shows and reflects that the esteem is still consistent in improving the quality of our lives as its users (esteemians).
That means as long as there is support and encouragement from the esteem trail, then you do not need to make major changes to improve the quality of your life. Your job is to just continue to improve the quality of your original content into a post that is truly qualified and useful for pre-readers.

Indonesian Version
Meningkatkan Kualitas Hidup Esteemian Hanya Dengan Esteem
Halo, para esteemian semuanya...
Semoga Anda semua dalam keadaan antusias dan semangat dalam menjalankan aktivitas Anda.
Seberapa puaskah Anda dengan gaya dan kualitas hidup Anda saat ini, apakah Anda selalu dapat mempelajari cara-cara baru untuk mendapatkan nilai tambahan demi kepentingan Anda sendiri dan kepentingan orang lain.
Apakah Anda perlu melakukan perubahan besar dalam hidup Anda? Untuk mendapatkan kualitas hidup Anda, tidak perlu melakukan perubahan besar dalam hidup Anda demi mendapatkan peningkatan dan kualitas hidup. Perubahan bisa Anda mulai dari perubahan kecil. Perubahan kecil dapat menyebabkan peningkatan besar seiring berjalannya waktu.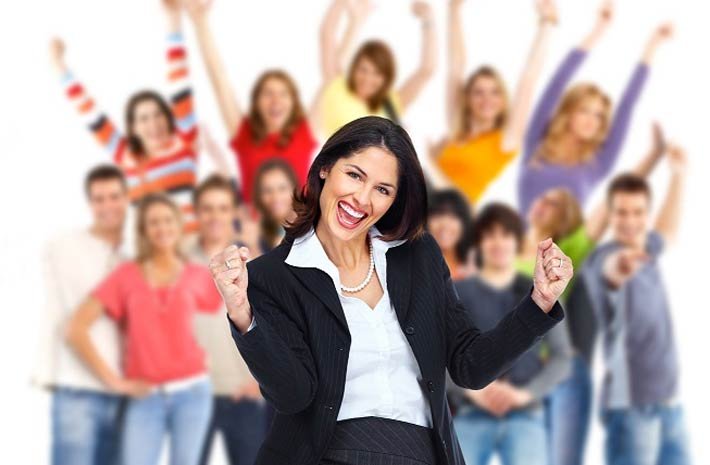 [Image Source]
Tidak Perlu Melakukan Perubahan Besar
Bagi Anda (pengguna steemit) cukup menjadi bagian dari eSteemians (pengguna eSteem). Mengapa demikian? karena seperti yang kita tahu bahwa eSteem akan selalu mendukung dan memberi semangat kepada Anda. Dengan dukungan dan dorongan eSteem (upvote dari @esteemapp , @good-karma, @feruz , dan @demo ), maka kualitas hidup dan nilai penghasilan Anda akan meningkat. Dengan demikian eSteem dapat dianggap sebagai aplikasi (media blogging) yang memiliki potensi untuk meningkatkan kualitas hidup.
Apa Persyaratan Untuk Menjadi eSteeminas (Pengguna eSteem)?
1) Memiliki Aplikasi eSteem
[Image Source]
Untuk menjadi seorang eSteemian, Anda harus memiliki aplikasi harga (eSteem mobile atau eSteem surfer). Jika di smartphone atau laptop Anda telah menginstal aplikasi eSteem, langkah selanjutnya adalah Anda membuat konten yang orisinil dan bagus (menarik), kemudian Anda memposting melalui aplikasi eSteem, tentu saja konten atau posting Anda tidak ada plagiarisme. Konten atau artikel Anda harus mengandung setidaknya 300 kata.
2) Berpartisipasi dalam mempromosikan dan memperkenalkan eSteem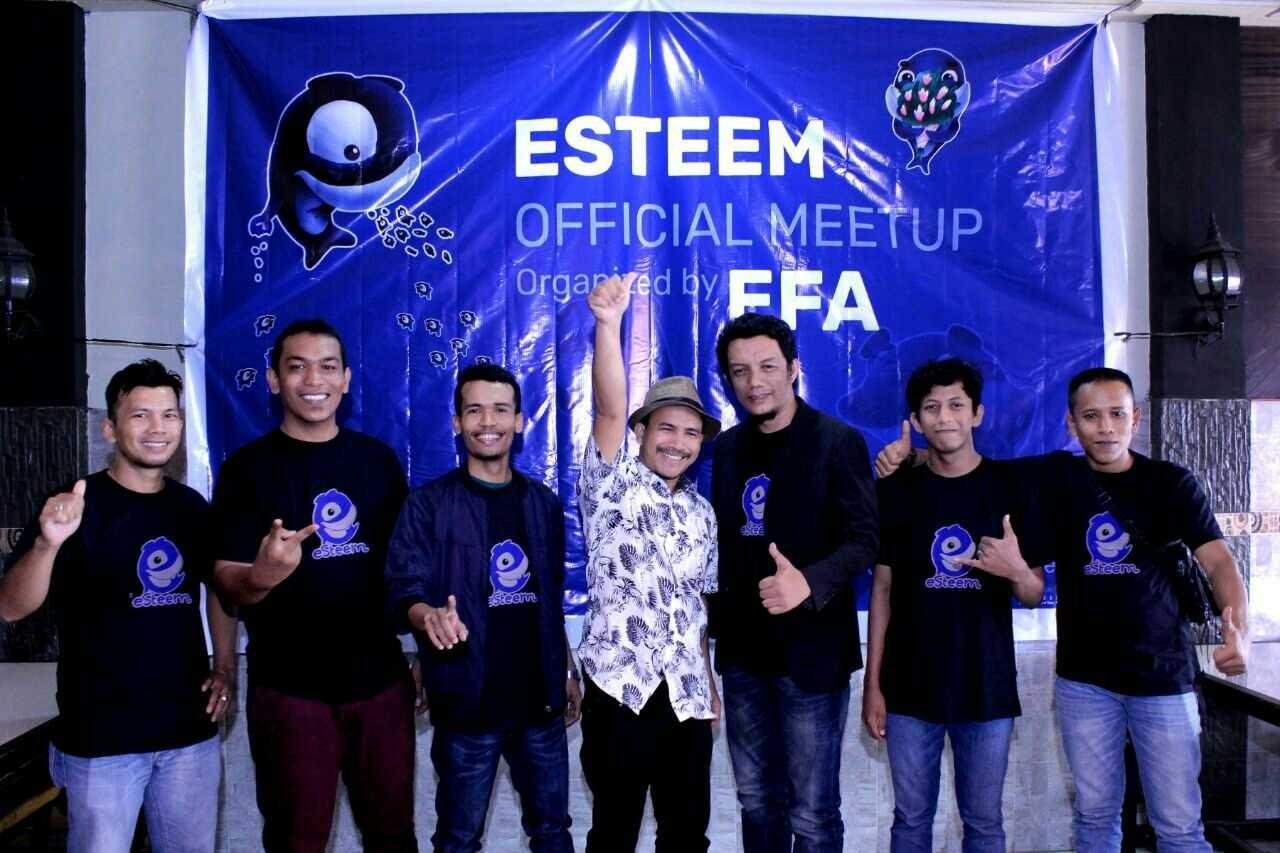 [Image Credit]
Selain itu, Anda juga harus berpartisipasi dalam mempromosikan dan memperkenalkan penghargaan kepada pengguna lain atau mereka yang belum bergabung dengan steemit.
Anda juga dapat bergabung Esteem For All (EFA), dan ikuti pertemuan jika ada. Saat bertemu Anda akan mendapatkan materi (pengetahuan) tentang harga diri, blockchain uap, cryptocurrency, dan posting terkait aturan tentang cara memposting konten atau artikel melalui aplikasi esteem. Dan juga Anda bergabung dengan saluran perselisihan penghargaan
3) Pilih @good-karma Sebagai Saksi
Sebagai seorang esteemian, Anda harus memilih @good-karma sebagai saksi . Aplikasi eSteem itu ada karena @good-karma, dengan kerja kerasnya sehingga saat ini, eSteem menjadi salah satu aplikasi blogging yang semakin booming dan terkenal di komunitas steemit.
4) Upvote and Resteem posting @good-karma dan @esteemapp
Sebagai seorang estemian yang setia kepada @good-karma , Anda harus memberikan upvote dan resteem setiap post yang diposting oleh @good-karma , dan @esteemapp . Upvote and resteem, bahkan mengomentari post @good-karma dan @esteemapp adalah salah satu cara Anda berpartisipasi dan mendukung eSteem. Kita sebagai pengguna eSteem harus mendukungnya untuk kejayaannya di masa depan.
Kemajuan dan keyajaan eSteem juga kemajuan kita (esteemian). Anda dapat melihat sendiri fenomena dan fakta hari ini di komunitas steemit ini, itu dapat dikatakan bahwa hanya eSteem yang tanppa henti-hentinya memberi kita (minnow) dukungan dan dorongan, tidak ada yang lain. Secara umum, dapat dikatakan bahwa eSteem sebagai tulang punggung steemit untuk mempertahankan platform besar ini. Jadi, ini menunjukkan dan mencerminkan bahwa eSteem masih konsisten dalam meningkatkan kualitas hidup kita sebagai penggunanya (eSteemian).
Itu artinya selama masih ada dukungan dan dorongan dari trail eSteem, maka Anda tidak perlu melakukan perubahan besar untuk meningkatkan kualitas hidup Anda. Tugas Anda hanya terus meningkatkan kualitas konten asli Anda menjadi post yang benar-benar berkualitas dan berguna untuk pra-pembaca.
Thanks For Your Time
The Best Regards, @ijoel