eSteem is an application to post any contents (steemians) created and released by a witness,
@good-karma
. This is a reliable and greatest application for blogging. Not only useful as a media blogging, but this also becomes a medium of learning for us how to fix the deficiencies and errors that occur.
Surely we as human beings having and ever done wrong, in the sense of perfection is not belong to us (human), but perfection only belongs to God.
So let's see how eSteem memparbaiki any shortcomings to produce the best product and useful for all users.
1). eSteem always open up to anyone to contribute and receive input and criticism for any deficiencies that occur in eSteem. In a sense, eSteem allowed everyone to offer constructive suggestions and criticisms on their products.
Then from here it can be understood that to know and find shortcomings to oneself it must be through criticism and suggestions from others.
Any reports (feedback and suggestions) related to eSteem will be clarified and then searched for solutions. So also with us, to find out what our mistakes and shortcomings, then we must open ourselves to criticism and ready to receive input in order to fix any shortcomings.
2). commitment and enthusiasm to give the best
It can be seen that eSteem from time to time continue to improve itself and try to develop its products in order to provide the best dedicated to its users.
The commitment to give and produce the best is not owned by everyone. When commitment is lost, there will be boredom. Boredom can eliminate commitment and enthusiasm in producing the best product.
So from here we can learn to remain enthusiastic and committed in doing good and producing the best.
Due to its commitment and enthusiasm, eSteem has now successfully released eSteem surfer version 1.0.5.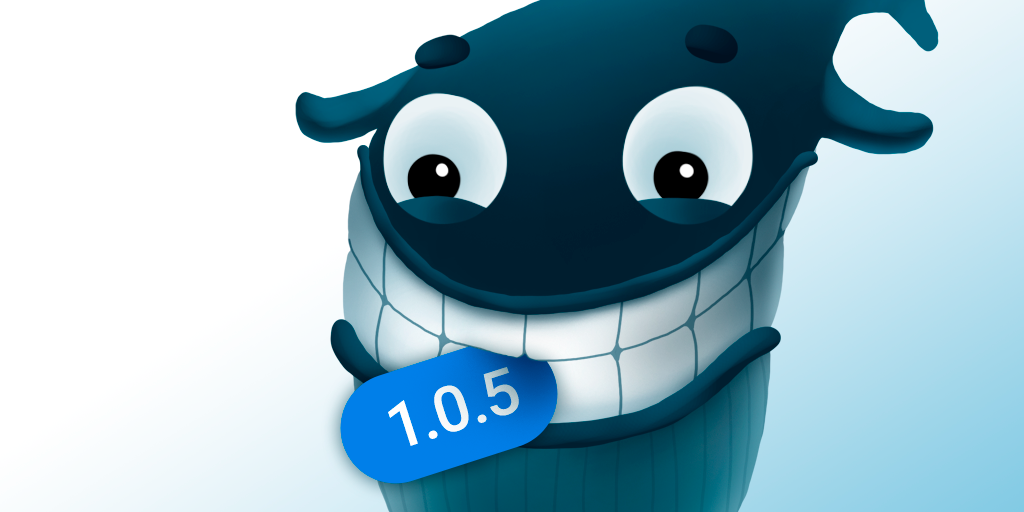 [Image Credit: good-karma]
It's can be said, this is the remarkable changes and improvements made by the eSteem team led by a witness named @good-karma.
So from the performance of eSteem we can take the lesson that commitment and enthusiasm is the key to one's success to continue to provide the best.
Besides, I also see #efa (eSteem For All), it is one of eSteem's commitment and enthusiasm to give the best to its users. #efa for eSteem users in Aceh has become a place to learn how to provide the best, it can also be said as a learning forum to get to know eSteem more specifically.
I hope through #efa, eSteem can be more well known and become the periority application of all users of steemit. I also see the commitment and enthusiasm of leader's efa, @owner99. He is so passionate and deeply committed to teaching newbie (new users). He also opened an online learning class for new users through WhatsApp group.
The #efa commitment under the leadership of @owner99 is clear that they are keen to educate and provide a true understanding of eSteem and its rules. This time #efa will hold second eSteem meet-up in Kota Juang, Bireuen - Aceh.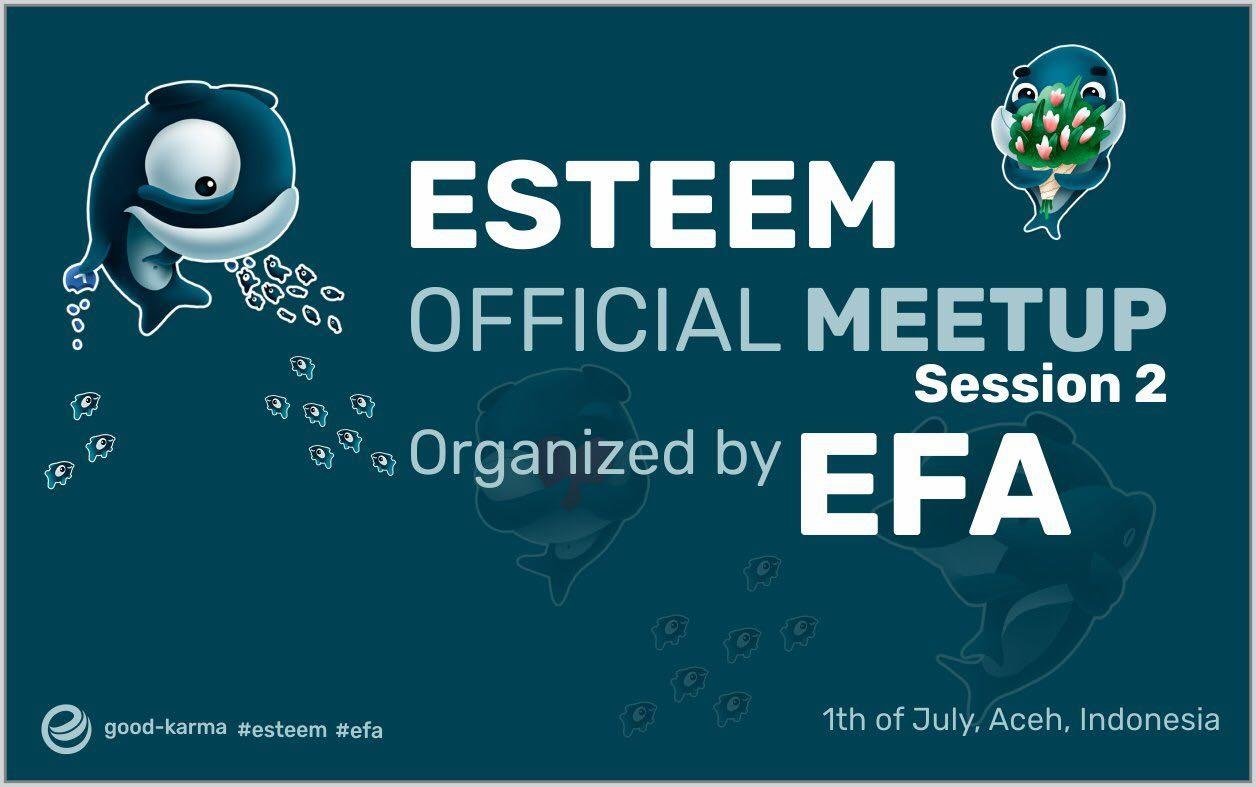 [Image Credit]
I hope to the steemit users in Bireuen city and surrounding areas to take time to attend this second eSteem meet-up.
Indonesian version
Belajar dari eSteem: Bagaimana Memberikan Yang Terbaik
eSteem adalah aplikasi untuk memposting konten apa pun (steemian) yang dibuat dan dirilis oleh seorang saksi, @ good-karma . Ini adalah sebuah aplikasi yang bisa diandalkan dan terbaik untuk blogging. Tidak hanya bermanfaat sebagai media blogging, tetapi ini juga menjadi media pembelajaran bagi kita bagaimana memperbaiki kekurangan dan kesalahan yang terjadi.
Tentunya kita sebagai manusia memiliki dan pernah berbuat salah, dalam arti kesempurnaan bukan milik kita (manusia), tetapi kesempurnaan hanya milik Tuhan.
Jadi mari kita lihat bagaimana eSteem memparbaiki segala kekurangan untuk menghasilkan produk terbaik dan bermanfaat bagi semua pengguna.
1). eSteem selalu terbuka kepada siapa pun untuk berkontribusi dan menerima masukan dan kritik untuk setiap kekurangan yang terjadi di eSteem. Dalam arti, eSteem membolehkan setiap orang untuk memberikan saran dan kritikan yang membangun terkait produknya.
Maka dari sini dapat dipahami bahwa untuk mengetahui dan menemukan kekurangan untuk diri sendiri itu harus melalui kritik dan saran dari orang lain.
Setiap laporan (umpan balik dan saran) yang terkait dengan eSteem akan diklarifikasi dan kemudian dicari solusinya. Begitu juga dengan kita, untuk mencari tahu apa kesalahan dan kekurangan kita, maka kita harus membuka diri terhadap kritikan dan siap menerima masukan untuk memperbaiki segala kekurangan.
2). Komitmen dan antusias untuk memberikan yang terbaik
Dapat dilihat bahwa eSteem dari waktu ke waktu terus meningkatkan diri dan mencoba mengembangkan produknya untuk memberikan yang terbaik yang didedikasikan untuk para penggunanya.
Komitmen untuk memberi dan menghasilkan yang terbaik tidak dimiliki oleh semua orang. Ketika komitmen hilang, maka akan muncul kebosanan. Kebosanan dapat menghilangkan komitmen dan antusias dalam menghasilkan produk terbaik.
Jadi dari sini kita bisa belajar untuk tetap antusias dan berkomitmen dalam melakukan kebaikan dan menghasilkan yang terbaik.
Karena komitmen dan antusiasnya, eSteem kini telah berhasil merilis eSteem surfer versi 1.0.5.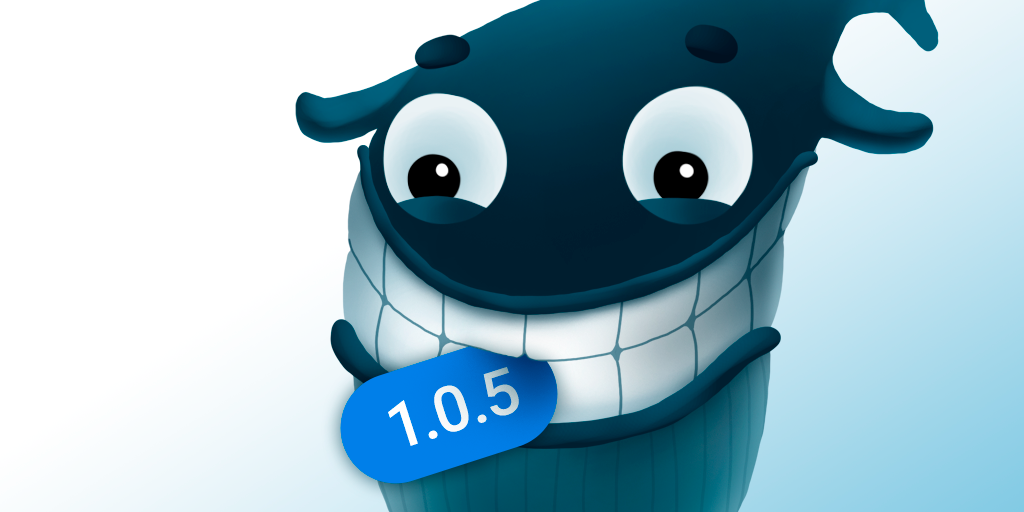 [Image Credit: good-karma]
Bisa dikatakan, ini adalah perubahan dan peningkatan luar biasa yang dilakukan oleh tim eSteem yang dipimpin oleh seorang saksi bernama @ good-karma .
Jadi dari kinerja eSteem kita dapat mengambil pelajaran bahwa komitmen dan antusiasme adalah kunci keberhasilan seseorang untuk terus memberikan yang terbaik.
Selain itu, saya juga melihat #efa (eSteem For All), ini adalah salah satu komitmen dan antusiasme eSteem untuk memberikan yang terbaik kepada penggunanya. #efa, bagi pengguna eSteem di Aceh telah menjadi tempat untuk belajar bagaimana memberikan yang terbaik, juga dapat dikatakan sebagai forum pembelajaran untuk mengenal eSteem secara lebih spesifik.
Saya berharap melalui #efa , eSteem dapat lebih dikenal dan menjadi aplikasi perioritas semua pengguna steemit. Saya juga melihat komitmen dan antusiasme leader #efa, @ owner99 . Dia sangat bersemangat dan sangat berkomitmen untuk mengajar newbie (pengguna baru). Dia juga membuka kelas pembelajaran online untuk pengguna baru melalui grup WhatsApp.
Komitmen #efa bawah kepemimpinan @owner99 jelas bahwa mereka tertarik untuk mendidik dan memberikan pemahaman yang benar tentang eSteem dan aturannya. Kali ini #efa akan mengadakan pertemuan eSteem kedua di Kota Juang, Bireuen - Aceh.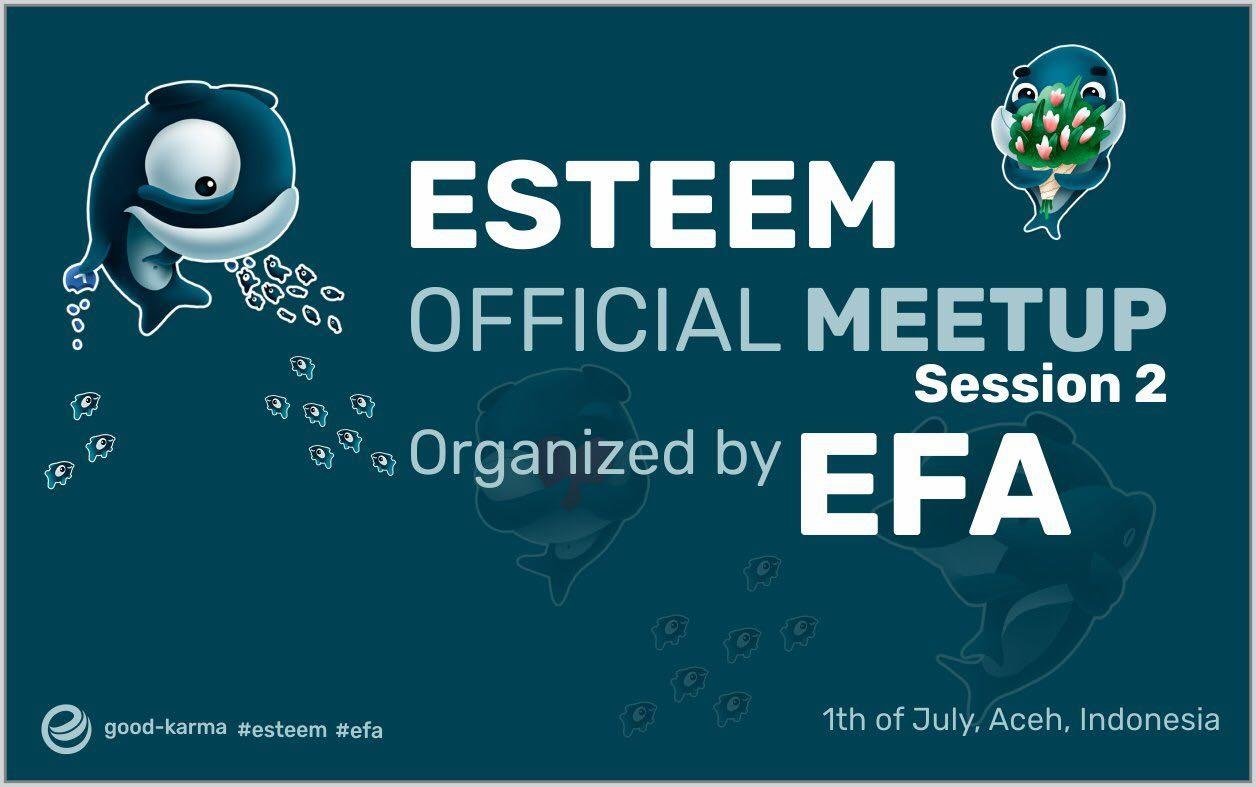 [Image Credit]
Saya berharap kepada pengguna steemit di kota Bireuen dan sekitarnya untuk meluangkan waktu untuk menghadiri pertemuan eSteem kedua ini.
Much Love
Thanks For Your Time
The Best Regards, @ijoel

Do you use eSteem?
eSteem is a Mobile📱& PC💻 app. for Steem with great features. Also, you get Incentives posting through eSteem apps.
eSteem Spotlight; eSteem provides rewards for it top users in Leader Board with most Posts, Comments and Highest Earners.