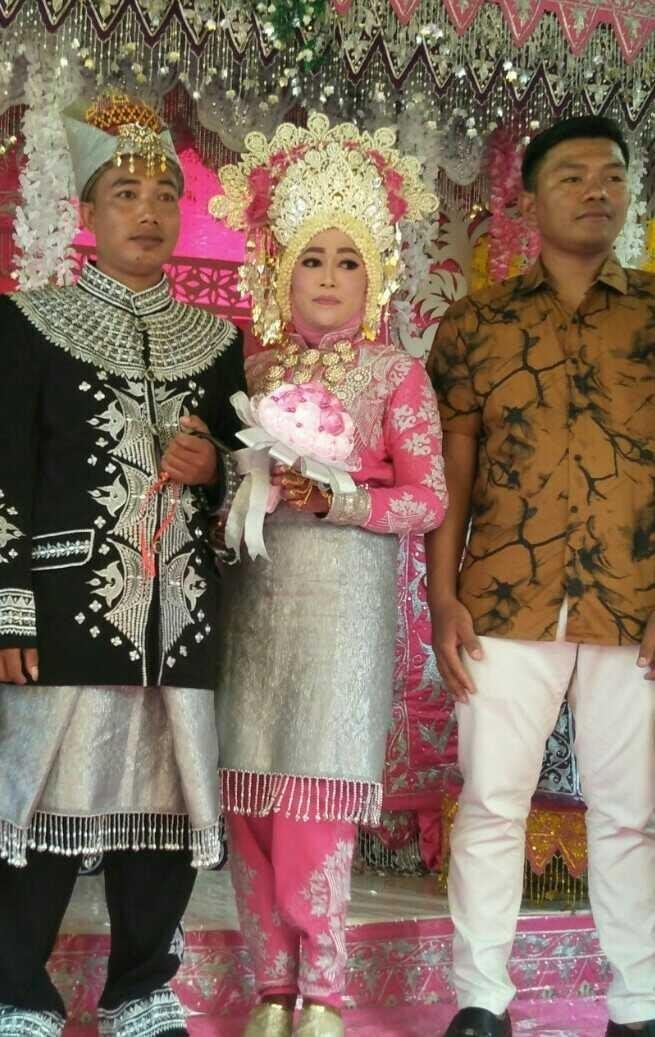 [Image: Photo wedding of my counsin's sister]
---
Love is one way to live a peaceful and harmonious life. With someone's love will be strong. With love also will to his aspiration. A person will willingly do anything for someone else because of the love he has. Sometimes people misinterpret love so love becomes wild and turns into lust. Then in this life, love is the primary need that must be fulfilled by every human being.
Basically, it is a feeling of compassion and affection that grows in the deepest heart of every human being. Love is different from lust. Interpretation of love with wrong meaning often plunges a person into doing something irrelevant to the nature of love so that in a romantic relationship (romance) between a man and women not infrequently pre-marital sex act occurred.
Love is not must be proved by sex because a man who sincerely loves his lover will always keep the honor and glory of his lover. Although sex is part of the human need as a human being. Sex will be beautiful in time (after marriage). The most beautiful moment of the wedding is the first night. So, therefore, we must be able to distinguish where the impulses of love and the urge of lust.
Let's build love above marriage, do not build marriage above love. Because the love we build on a legitimate marriage, will be more meaningful and beautiful.
Much Love
Thanks For Your Time
The Best Regards, @ijoel

Do you use eSteem?
eSteem is a Mobile📱& PC💻 app. for Steem with great features. Also, you get Incentives posting through eSteem apps.
eSteem Spotlight; eSteem provides rewards for it top users in Leader Board with most Posts, Comments and Highest Earners.
---