Today, humans cannot escape from the internet where humans always need the internet to carry out their various activities. As if the internet has become a basic necessity for people who live in this digital era.
Apart from the fact that there are many internet-based social media nowadays, it makes it easier for humans to interact without limits of time and space. Not only that the internet business model is very diverse that can be done by humans today such as wifi internet business. Internet business (wifi internet / hospot wifi / wifi vouchers) is one effective way to make money that multiplies every month.
If you want to think and try there are many ways that you can do by using the internet to generate large amounts of money every month, such as selling online, Adsense publishers, freelance writers on blockchain-based social media, and others.
The fact is that today there are so many internet users and it is a great opportunity for you to run an internet business that has the potential to be profitable. The more and more internet users, the greater your chances of running a very profitable business. Moreover, you are domiciled in the region / city where the internet network is not evenly distributed.
In areas where the internet network is not evenly distributed, while people in the region really need internet, then this is a great opportunity for you to provide internet networks, of course the network is fast and not slow loading.
Seeing this phenomenon and fact, I plan to create a new model internet business to provide a good, fast internet network so that customers will be satisfied.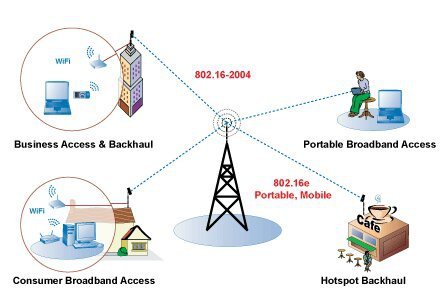 [Source]

Fastets and Cheapest Wifi
I named this business "Fastets and Cheapest Wifi". What is needed to run this business model? and what is the main cost (capital)?. In running this business, I utilize advanced technology that has a function to capture signals and spread widely by speed up 300 Mbps. This technology aims to create an internet network in all areas of the wifi area with 150 -180 meters of wifi sources.
In Indonesia, the internet is provided by PT. Telkom Indonesia has no internet speed of 300 Mbps. The fastest internet in Indonesia is 10 Mbps - 100 Mbps. While consumers and internet users want a super-fast internet, I am therefore encouraged to design cheap and fast internet network providers.
Equipment and Technology
Microtic
TP-Link
TP-link antenna
Lan cat 5e cable
power supply
Tower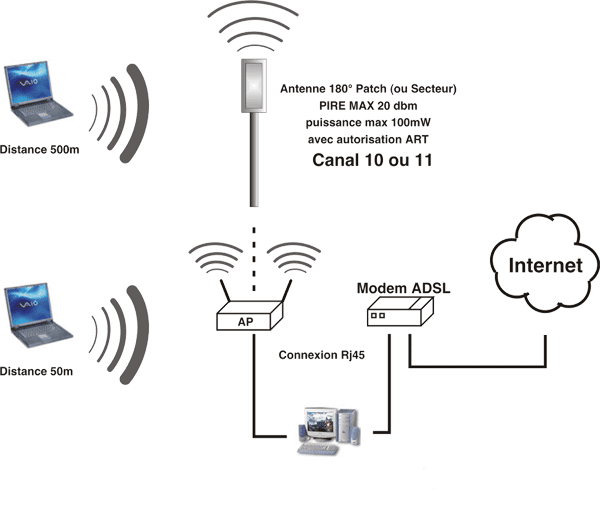 [Source]

The tools and technology after setted will function to receive the network from the source of the internet, and then it will spread widely to its users.
With the existence of technology like that, if in the past the internet was only used and enjoyed by urban communities, but now with that technology the internet can be enjoyed by the village community.
BTS Wifi Internet Business: New Breakthrough That Potential Get Income $1000 USD Per Month
This Wifi BTS internet business is one of the business models that lately has been in demand by its customers. This business requires at least an initial capital of around 6 million - 15 million. The capital will return in a relatively short time. It has been proven that this business is very profitable. If you want to buy a wifi device complete with the tower with the aim to open a cafe business at least 15 million.
To create a business like this needs to think creatively so that the business can maximized. If you don't think creatively, of course this will be a big obstacle. It can even cause the business to quickly shut down (close). But for people who are able to see obstacles as a new opportunity, this can actually increase income many times over before.
With a business model like this, it can be used to attract as many people as possible using the wifi service that we offer with a super fast and cheap price.
In addition, with microtic devices can create hospot vouchers that we can sell to many people. and they can surf in cyberspace with time adjusted according to the amount of money spent by them.
In this case, I set a per voucer tariff per smartphone user of only Rp. 3000, - to be able to enjoy wifi service for 6 hours, and Rp. 5,000 for 12 hours. Although there is set a per voucer tariff of Rp. 3,000, to be able to enjoy wifi service for 1 hour, and Rp. 6000 for 2 hours. But I want to help the people in the village not to spend too much moeny on paying for internet fees, which is why I set a cheap rate.
Besides being practical, the Wifi internet business does not require substantial capital. Because we don't need to buy a number of computers like when opening internet cafes and online games. And users can be unlimited because anyone who has a smart phone and laptop can be a consumer.
So this internet model business is one of the new breakthroughs to achieve amazing income.
Thanks For Your Time
The Best Regards, @ijoel


---
---