As we all know that "weku" is a social media platforms similar with steemit. It's really similar to steemit. For those of you who already know and are active in steemit, it's not something foreign and even it's easy to understand how weku works.
Same is the case with steemit, where weku power (WKP) is something that is very important and quite influential. Weku Power (WKP) is a determinant of your financial success here, in the sense that the more Weku Power (WKP) you have, the faster you will achieve financial success.
If before you are confused, where are you have to buy a weku, so that you can increase the power of your account (power up), but now you can buy weku with ETH or Steem.
Easy and Safe Ways To Buy Weku Power
Prepare your Steem or ETH to buy Weku Power. After that you go to https://tokens.weku.io then the display screen will appear as follows.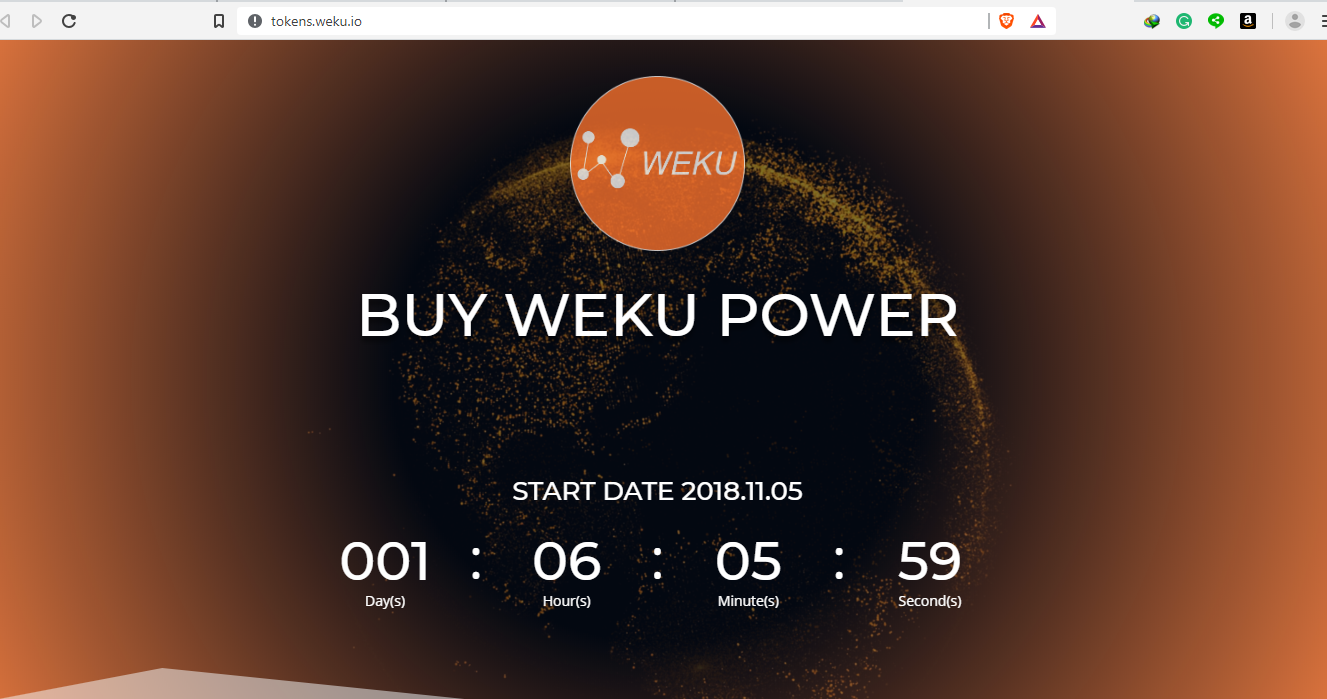 [Image: screenshot]
WeKu Power (WKP) is what determines your influence on WeKu. The more WKP you have, the higher your rewards for curating and upvoting content.[source]
From the quote above, can be assumed that Weku Power (WKP) has a big influence on your financial success. You can curate your own content / posts and other users posts. Well from there you will get curation rewards.
This is what's interesting from weku power, when you curate content / post of another users where your funds don't decrease and you also get income (curate rewards). If curating the content/post yourself, you gets two rewards, that is an author reward, and curation reward.
So Weku Power is so important that you can be financially successful quickly on this blockchain-based social media platform.
Hurry up....!!! Buy weku power
Steps to Buying Weku Power (WKP)
Buy weku POWER using your ETH or STEEM.
Prices may change at any time and current prices depending on the price of ETH and Steem
1 ETH = 2500 WEKU POWERS
1 STEEM = 10 WEKU POWERS[source]
Read more here: https://tokens.weku.io/
If you buy Weku Power by using your steemit account, go to the wallet page - click transfer.
See the complete guide and toturial here
After you deposit your ETH / STEEM to WEKU account, in a few hours you will see your WEKU Power in your WEKU account has increased.
If you want to achieve financial success in this weku platform, do power up by buying weku power using Steem or ETH, because not necessarily next year prices are still like today's prices, maybe prices will increase dramatically.
So, with the existence of projects like this, it shows that WEKU is a real platform and project (not a scam), and it is also denied allegations and accusations that have been circulating in the community that weku is a scam platform.
Hopefully this will benefit all readers, especially active users of Weku social media.
Thanks For Your Time
The Best Regards, @ijoel


---
---