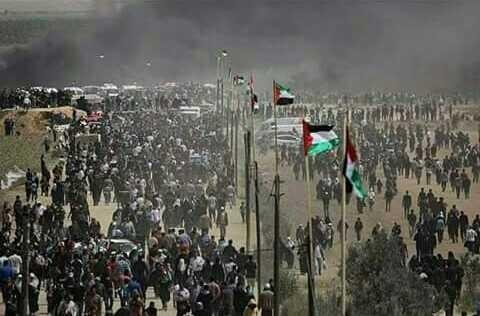 Please pray for Ikhwan and akhwat, today in Palestine Istinfaar 'Aam has been delivered or total mobilization, all ikhwah are required in the front row, on the border of Gaza for action today.
The young men in Gaza have written many wills to their families today, apologizing and asking for prayers.
Thousands of Gazans are heading for Israel's border.
May Allah SWT ridhai the whole struggle of our brothers in Ghza.
Allahummansyur ikhwanina fi filistine ..