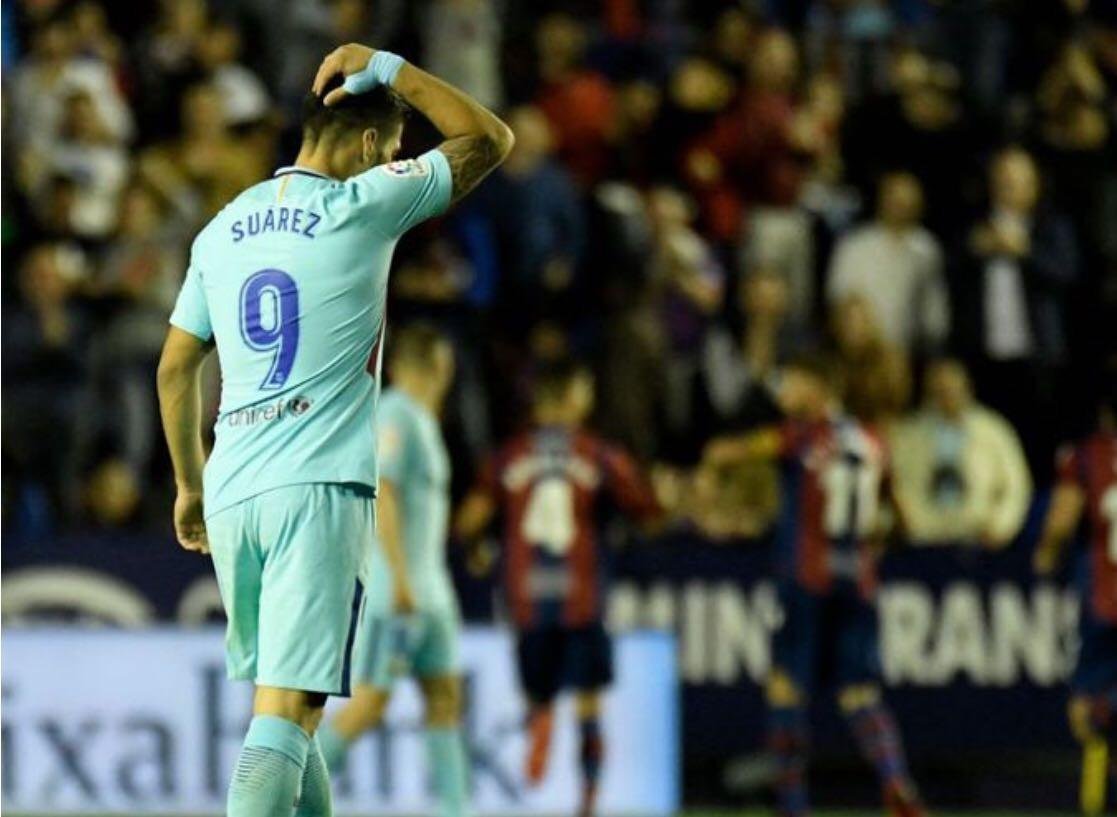 Barcelona failed to maintain the record without losing in one season. After 400 days, they finally lost in La Liga Spain.
In the 37th week of the Spanish La Liga Primera Division this season, Barcelona 4-5 from Levante at the Ciudad de Valencia Stadium on Sunday.
These results did not affect the position of Barcelona at the top of the standings, just failed to end the season with invicible status aka champion without invincible.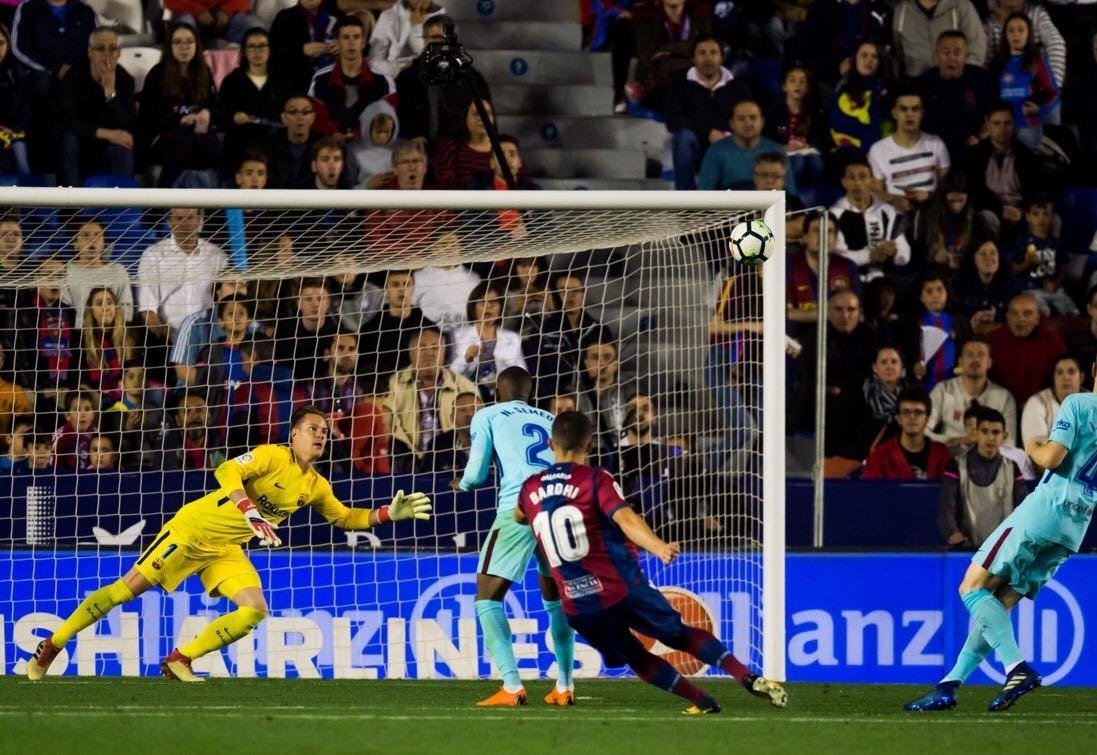 In this fight, Barcelona actually appear dominant with 65 percent mastery of the ball.
However, in terms of chances, Barcelona is not too superior. Levante who rely on counterattacks have 11 opportunities compared to 12 belonging to the visitors.
Equally off seven shots on target, Levante is more effective because it produces one goal more than Barcelona.
Emmanuel Boateng became Levante's winner in the game with a hat-trick on Marc-Andre Ter Stegen's goal.
In the first half, Boateng scored two goals, 9th and 30th minutes that brought his team a 2-0 lead. The first half closed with a score of 2-1 for the hosts after Philippe Coutinho diluted the position in the 38th minute.
Barcelona injury occurred in the first 11 minutes of the second half. The fragility of Barcelona's defense line was used by Levante to score three goals through Eris Bardhi (46 ', 56'), and Boateng (49 ').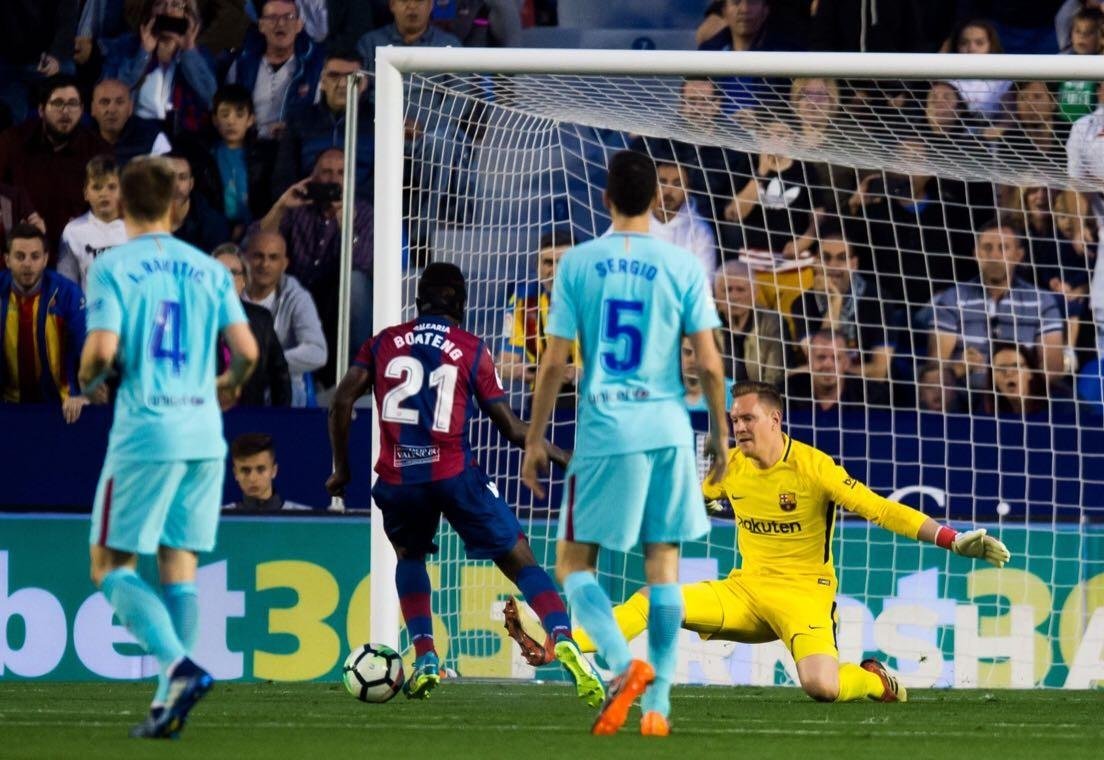 After trailing 1-5, the game of Barcelona began to improve. Three minutes after the hosts' fifth goal, Coutinho thinned.
Five minutes later, Coutinho recorded a hat-trick after using Sergio Busquets bait. The score changed to 3-5.
Barcelona's efforts to overcome the backwardness became evident when the referee pointed to the white spot in the 70th minute. A referee awarded a penalty after Boateng violated Busquets in the forbidden box.
Luis Suarez did not waste the opportunity to change the score to 4-5. However, after that, no more goals are created.
Barcelona experienced the first defeat in the Spanish league this season. This is Barcelona's defeat after keeping an unbeaten record in 43 matches.