Homogeneous to see the fruit of Jamurul. This is also known as Bell Fruit. Jamurul fruit shell is not light and it is holding a seed in the center.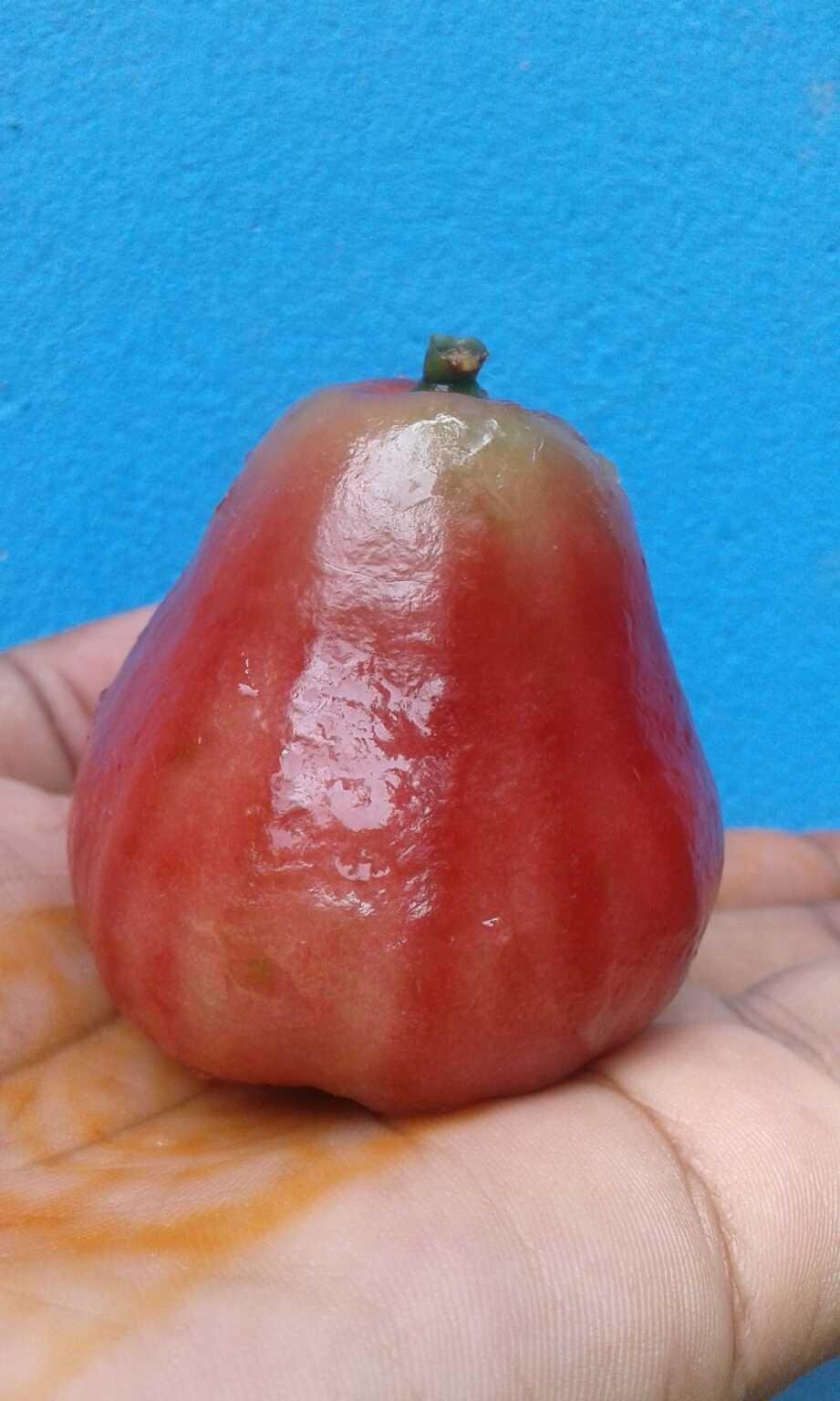 Some people say, eat jamrul pansake. Of course, many of them do not know. The year is very sweet in nature, the year is sweet. And the shade of jamrul pansake eat Although the sweet potato fruit is not high, it is delicious to eat this fruit. Jamrul is white, light green, pink, red and black.
Nutrition:
The available jamrul is very useful for health. It has three orange organs of mineral and is equal to mango, pineapple and watermelon. The amount of calcium is equal to litchi and cluster and the vine doubles. Iron is more than orange, grapes, papaya and jackfruit. Phosphorus is more than apple, grapes, mango and orange.
Every 100 grams in Jamrul:
Aquatic part 89.1 percent

Carotene contains 141 micrograms

Vitamin B1 has 0.1 mg

Vitamin B-2 has 0.5 mg

Vitamin C 3 milligram

Calorie Power: 56

Protein 0.5 to 0.7 grams

Carbohydrate 14.2 g

Cereal 1.1 to 1.9 grams

Fat 0.2 to 0.3 grams

Calcium 29 to 45.2 mg

4 milligrams of magnesium

Phosphorus 11.7 to 30 milligrams

Iron 0.45 to 1.2 mg

Sodium 34.1 mg

Potassium 34.1 mg

Copper 0.01 milligrams

Sulfur 13 mg

Chlorine 4 mg

Protein 0.7 grams

Fat 0.2 g

Mineral 0.3 g

Food power has 39 kilocalories
Benefits of eating jamrul:
Increase the power of digestion:
High quality fiber digestion is very beneficial. Constipation does not have any problems. Its diabetes works like a lot of drugs to prevent diarrhea.

Under the control of diabetes:
Jambosine is a kind of alkaline material. It hinders the process of converting Starch to sugar. Efforts to keep diabetes under control and to cure diabetes homeowners So, playing Jamrul blood glucose levels will not be dangerous.

To prevent cancer:
Jamrule has cancer prevention components. So playing regular jamrul reduces the risk of cancer and prevent cancer.
Under the control of cholesterol:
Combine presence of fiber and nutrients is great for reducing the levels of cholesterol in the body. The risk of atherosclerosis decreases significantly. Cardiovascular complications decrease. The risk of heart attack, stroke and coronary disease will not keep you in pain.

For the brain and liver:
Work as a gamurul tonic for the protection of brain and liver.
Useful to the arthritis:
Jamrul is rich in Herbal Compounds. It is used in the healing of rheumatism.
To remove eye ink:
Inhuman or anxious people who have fallen ink under their eyes, they can eat at least one jamrul to remove the ink.
Disease prevention:
Effective and potent components of Jamrul act as microbial and decompressant. Studies have shown that this result in preventing virus infections on the skin. This increases disease resistance.

Toxic material is clean:
Every day, the toxic material moves around the body. For hundreds of years, Jamrul has had a lot to get rid of the toxic substances from the body. To keep lactation and kidney poisoning in order to keep the metabolism properly, an unhealthy thing is to be done.