This is my entry for #wednesdaywalk created by @tattoodjay. Today's energy is quite strange as yesterday was full moon night and today there's a solar eclipse. I should have known that cryptos were going to be affected by this strong eclipse.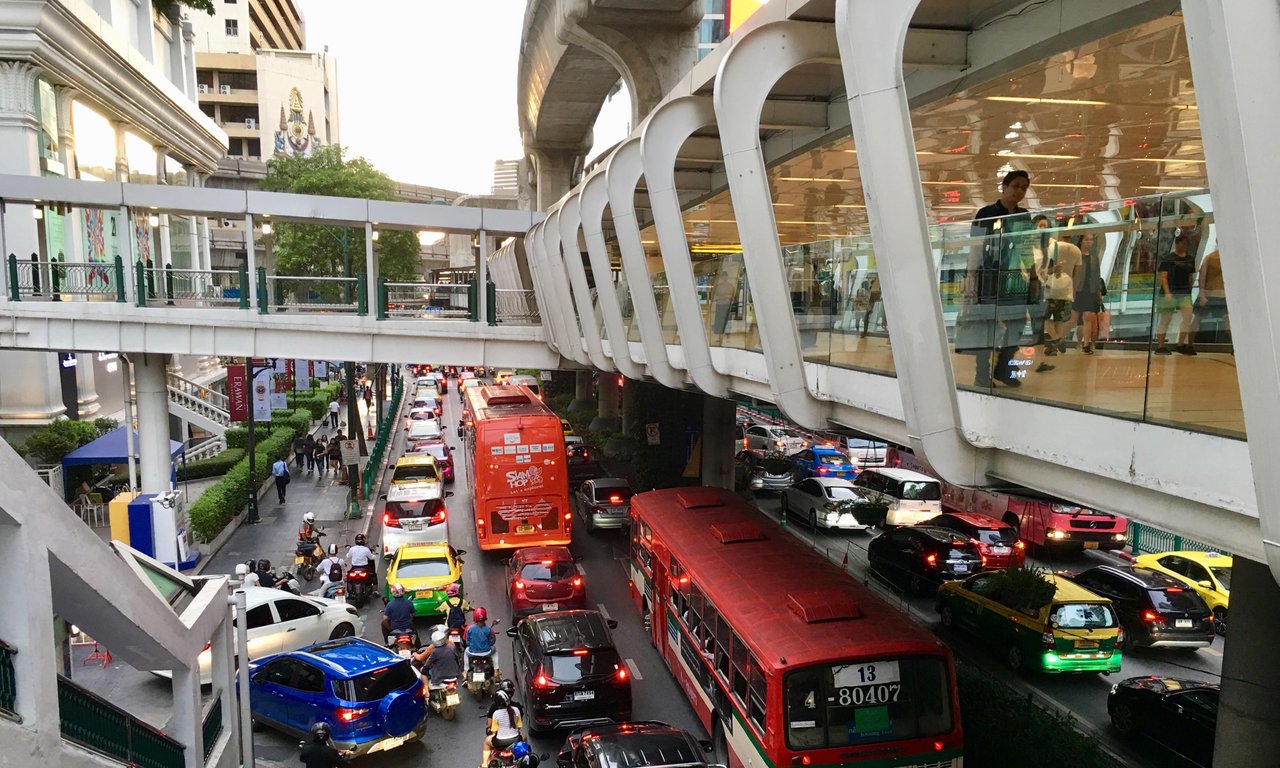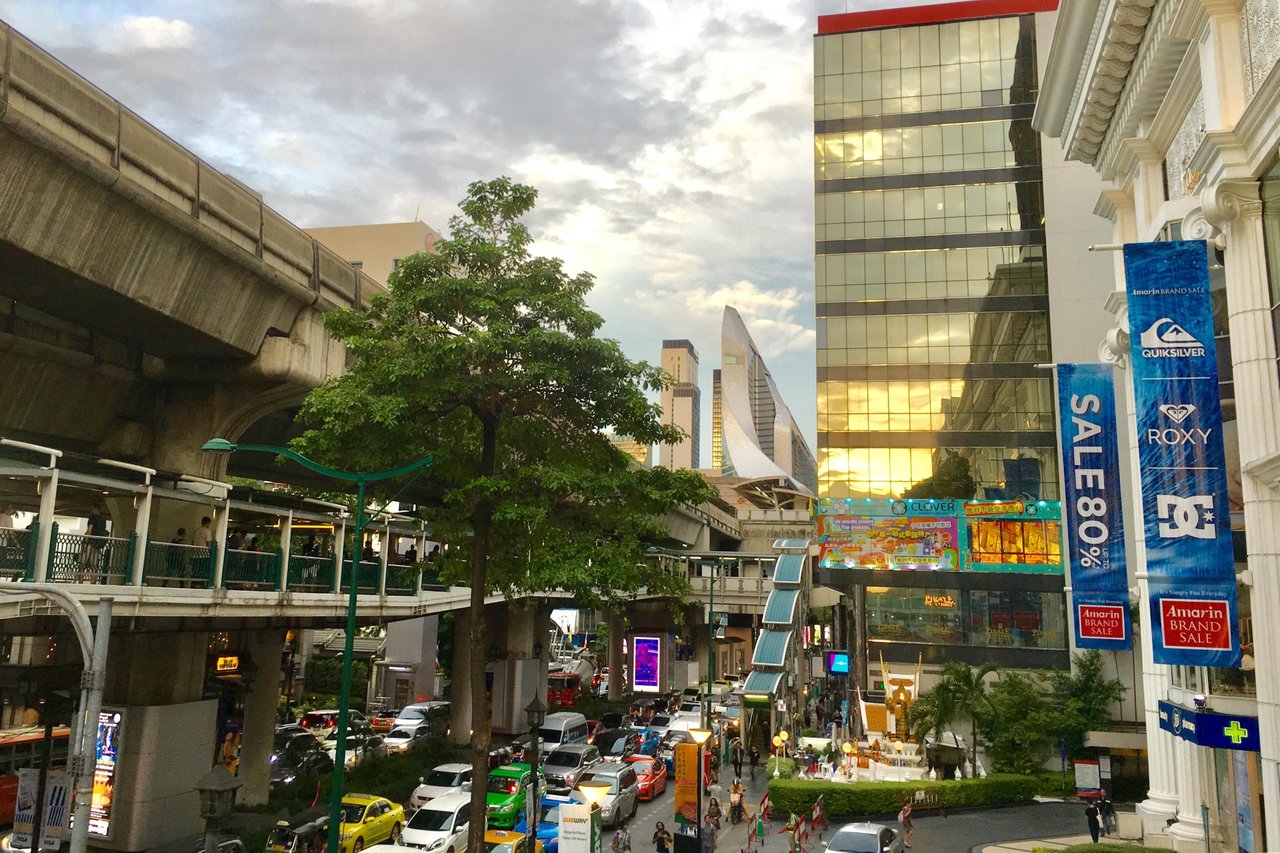 I had to find some information on the two pieces of stones I posted. It seemed impossible to find someone who could help out with their names or mineral types. So I decided to go to the biggest bookstore in Bangkok at Siam Square.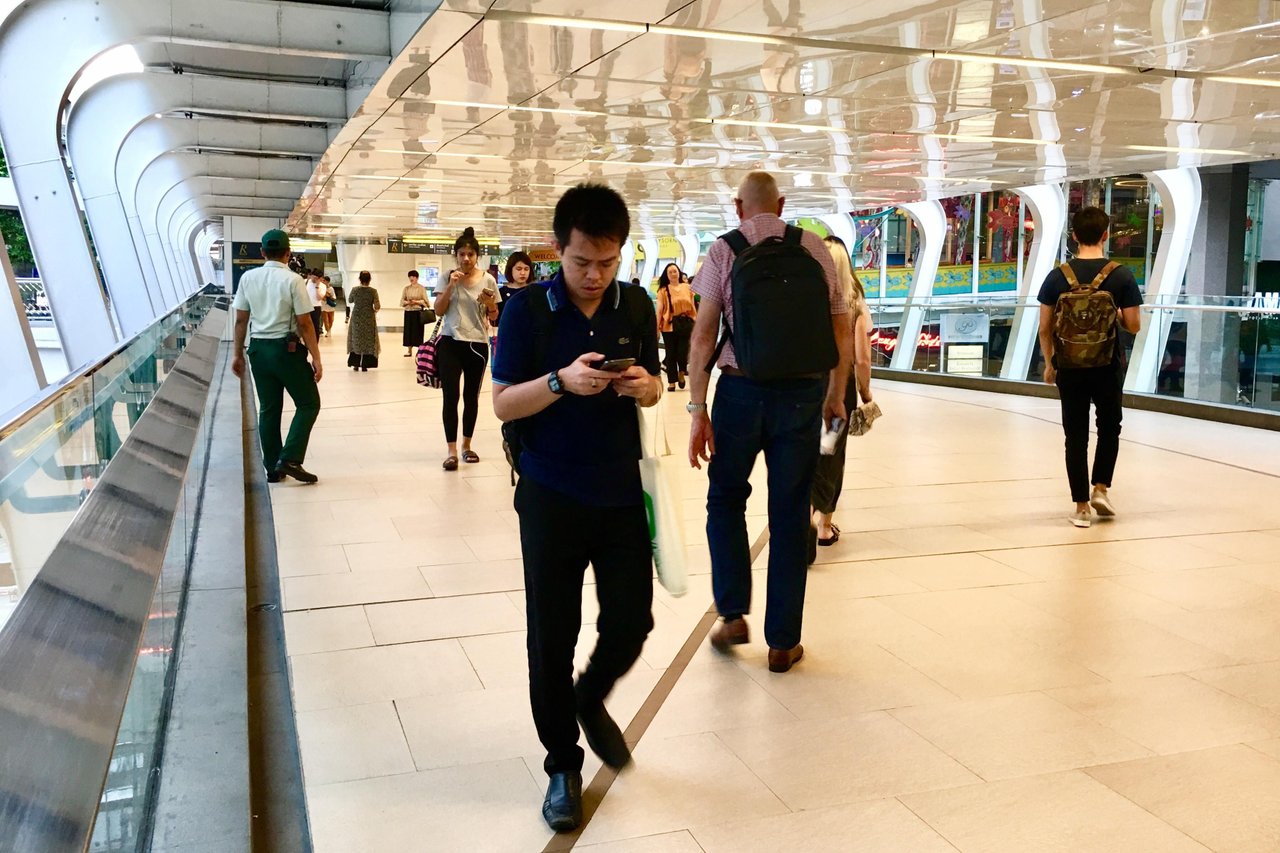 Siam Square is the center for shopping, food and entertainment. This square encompasses several famous shopping malls such as MBK, Siam Discovery, Siam Center, the Siam Paragon, Zen, Isaton, Central World and so on. Therefote, the skytrain called Siam Square station is one of the busiest stations.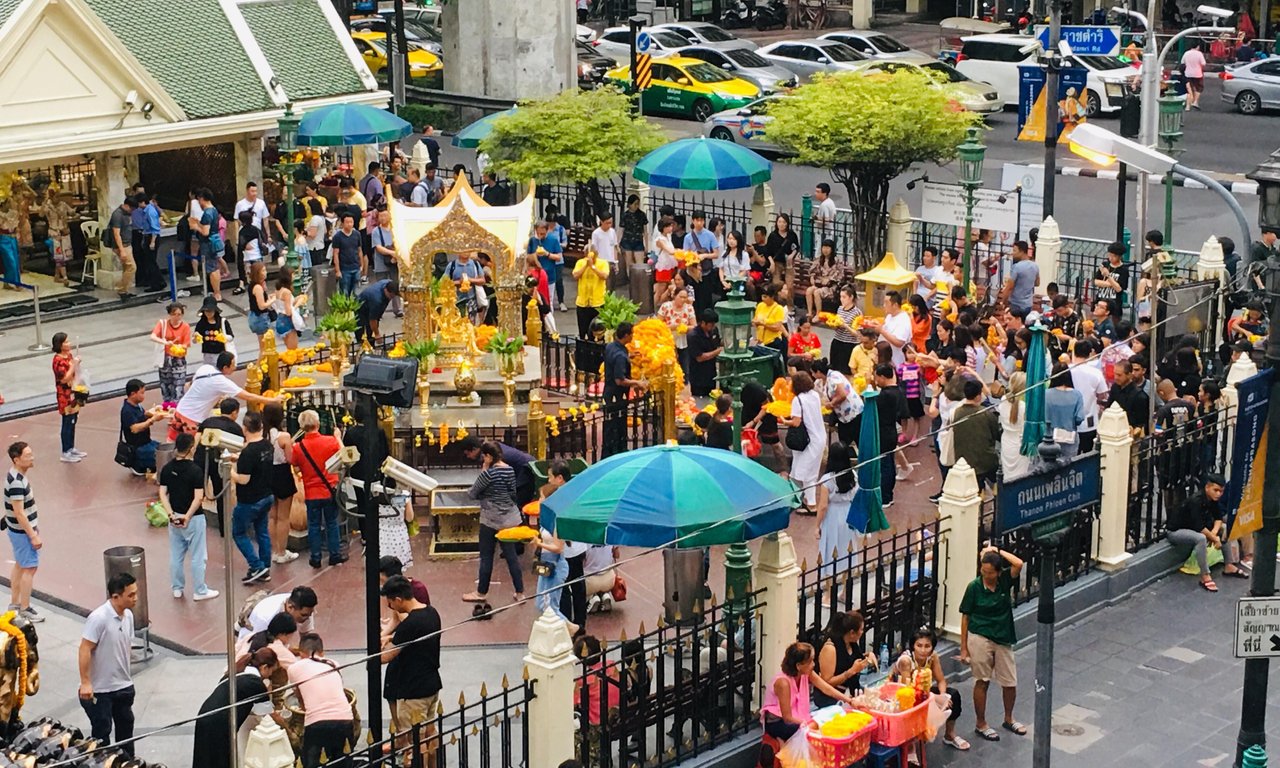 There are always tourists and local shoppers including lots of students out shopping and eating at hundreds of restaurants in this square mile. I preferred to start my walk from the Amarin Plaza to the north of Siam Square as I could avoid the traffic jam on the center of town.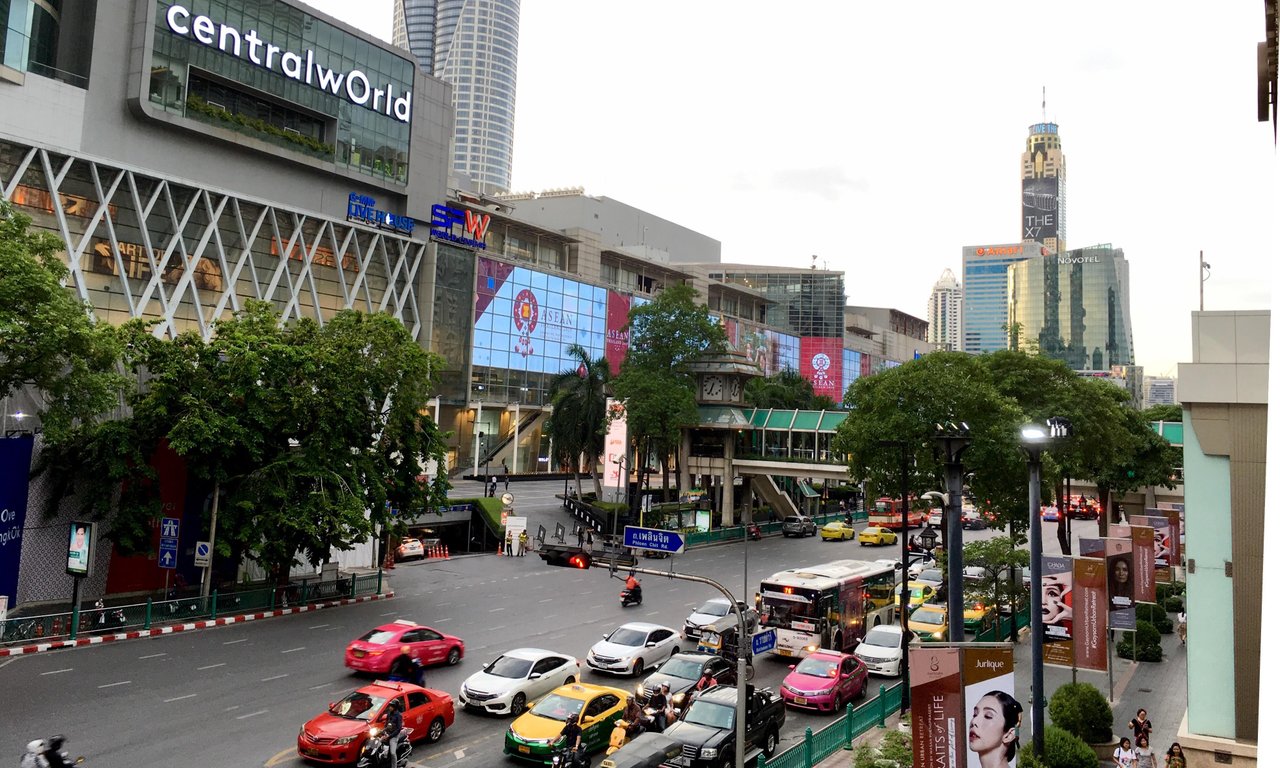 The skywalk or pedestrian flyover is a very convenient way to walk to various shopping malls around the area. The walk from Amarin Plaza to Siam Square took me only ten minutes. Along the shirt walk I could take photos of the Brahman Shrine at the corner of the Hyatt Erawan Hotel and I had a nice view of Central World on the other side of the cross road.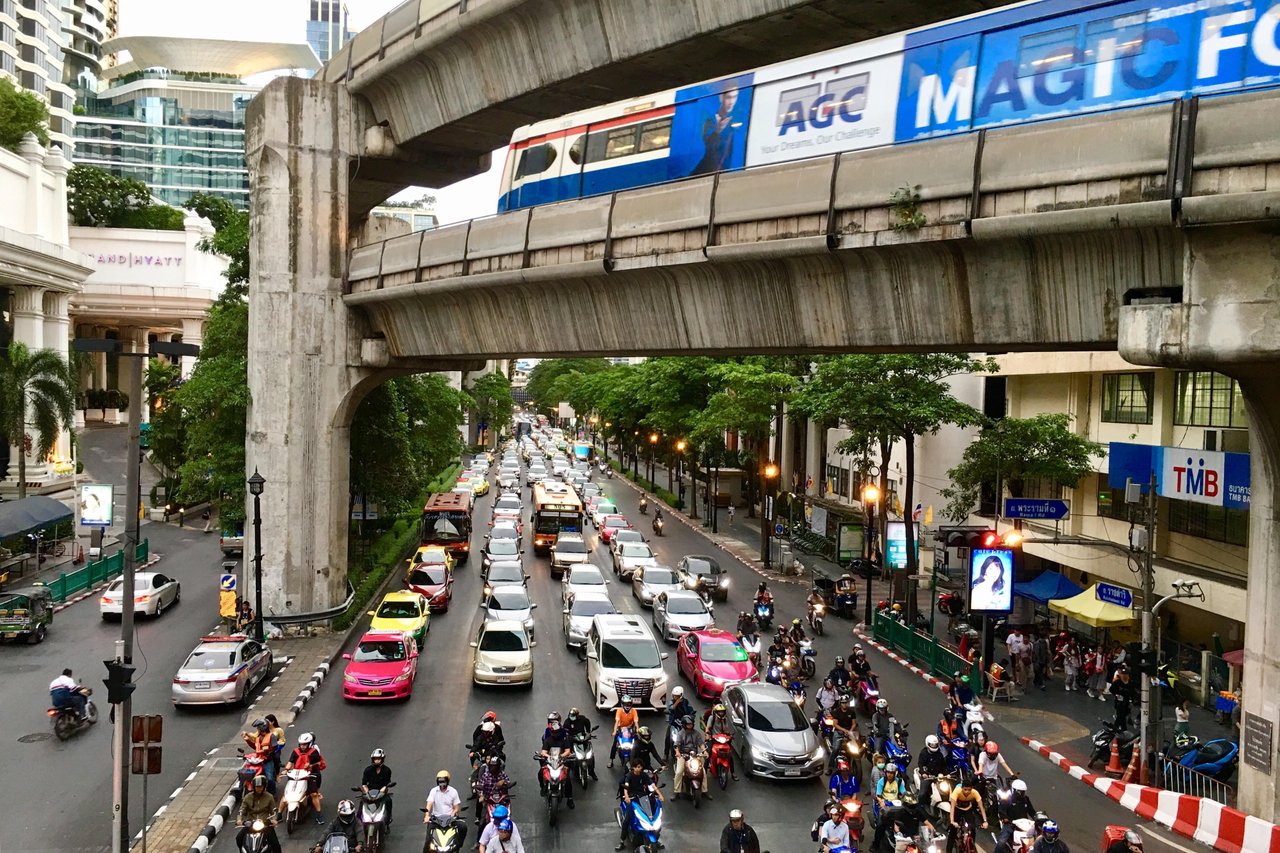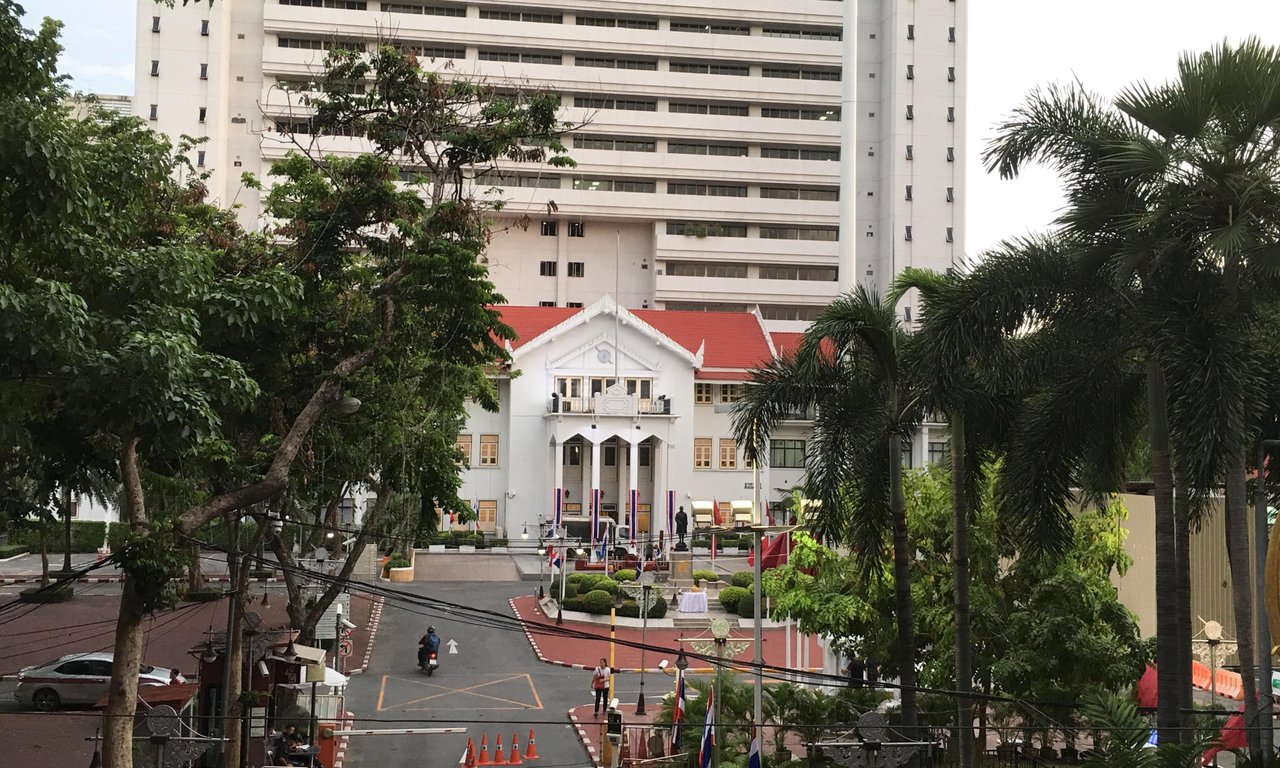 The headquarters of the police force is situated about half way to the Siam Paragon. I was quite surprised to see so many people out shopping on a public holiday and the traffic was rather heavy. I hope this could be a positive sign about the economy, people still have enough disposable income to enjoy social outings.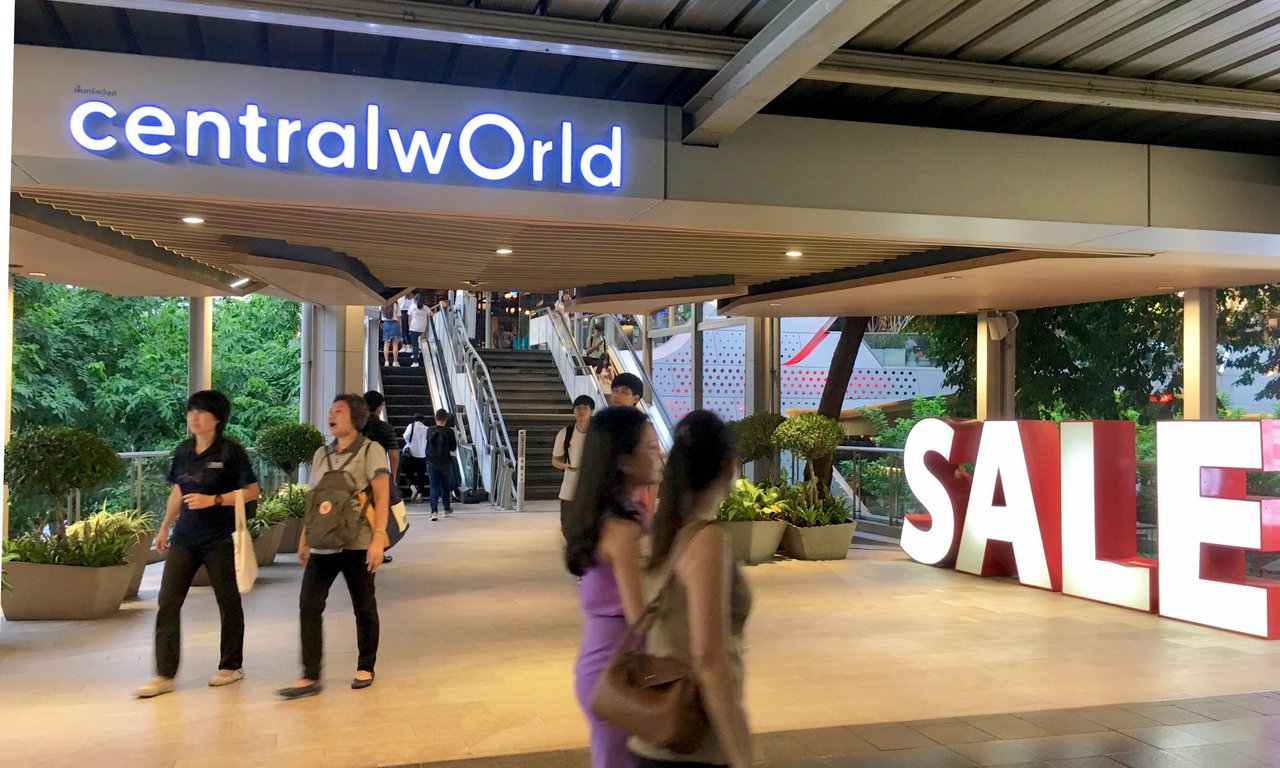 The entrance of Siam Paragon is next to the ticket offices of the skytrain. So it's very convenient for people to come here via skytrains. This mall used to one of the biggest and most luxurious mall until ICONSIAM opened for customers earlier this year.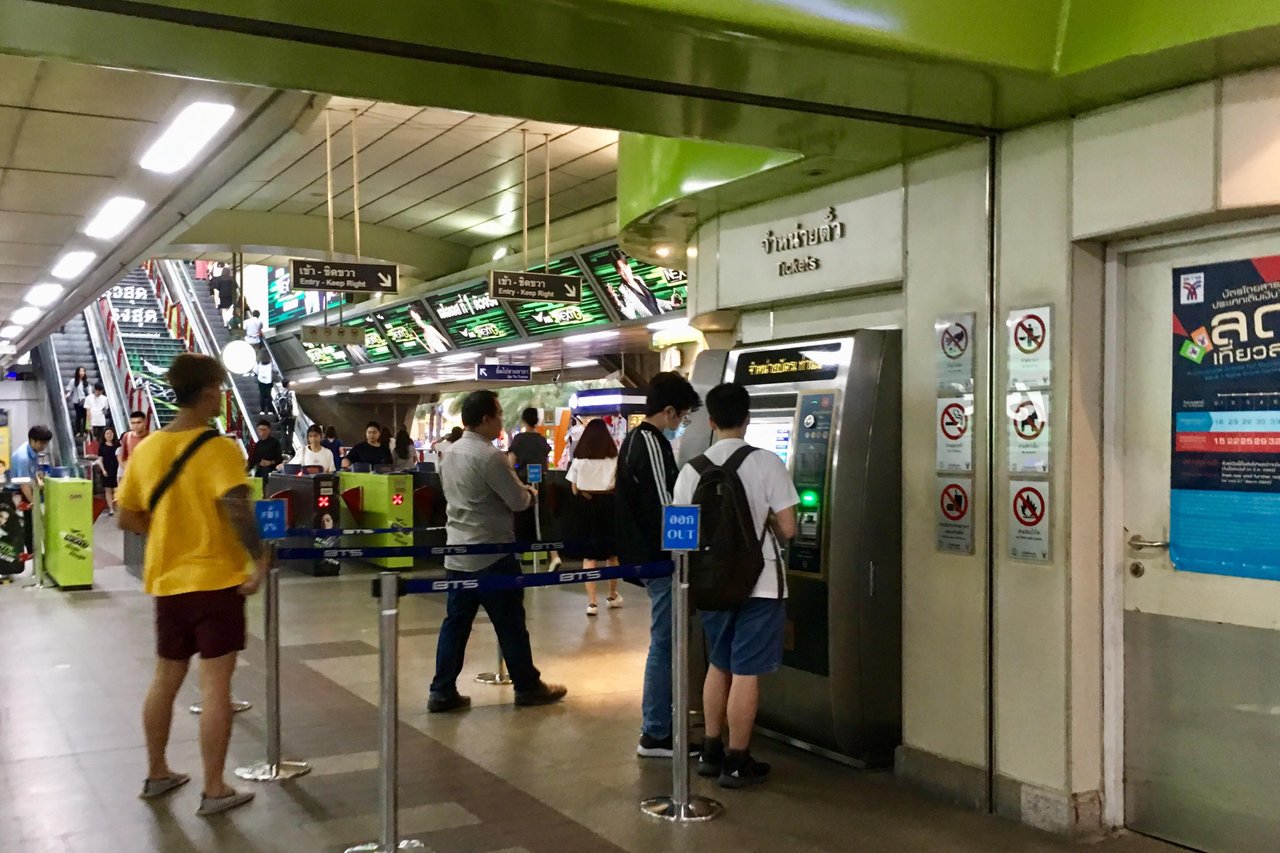 I took the lift to the third floor where the biggest bookshop called Kinokuniya. This is an amazing bookshop where children and bookworms love to linger for hours reading new books. But my target was books in the New Age section on stones and crystals.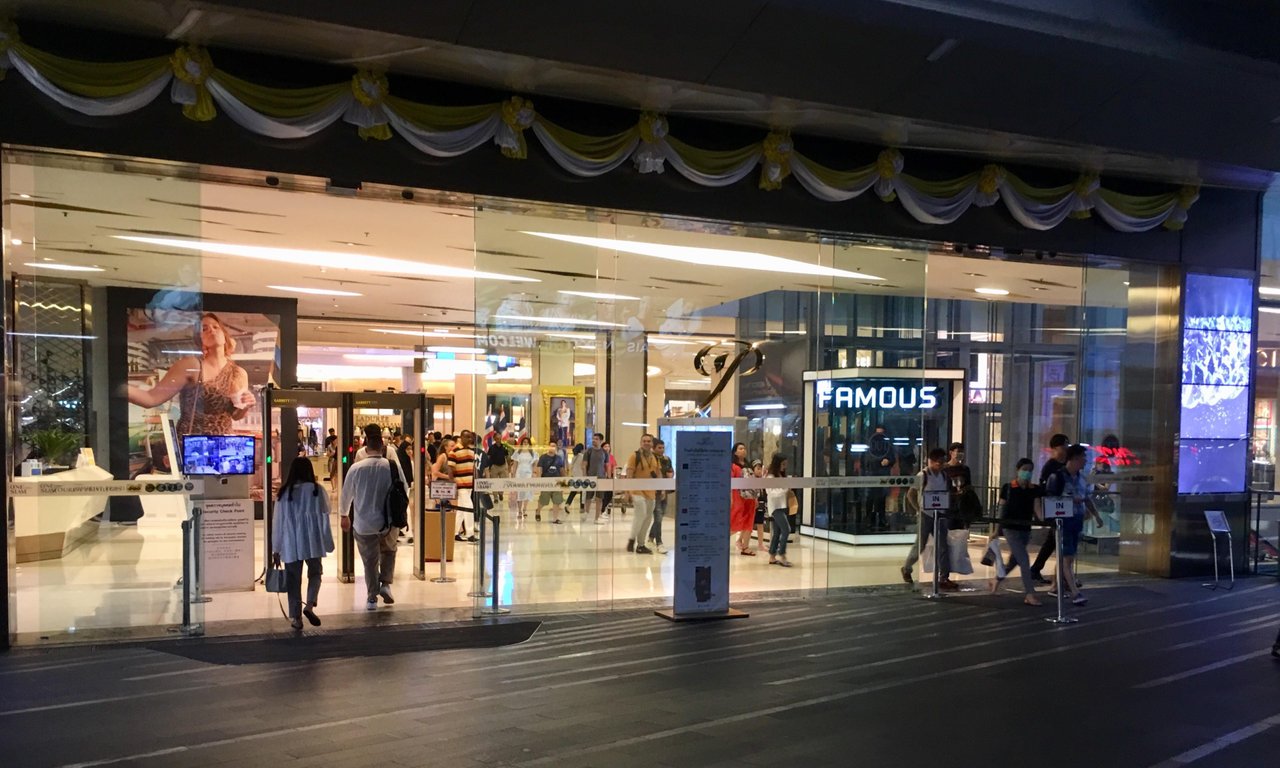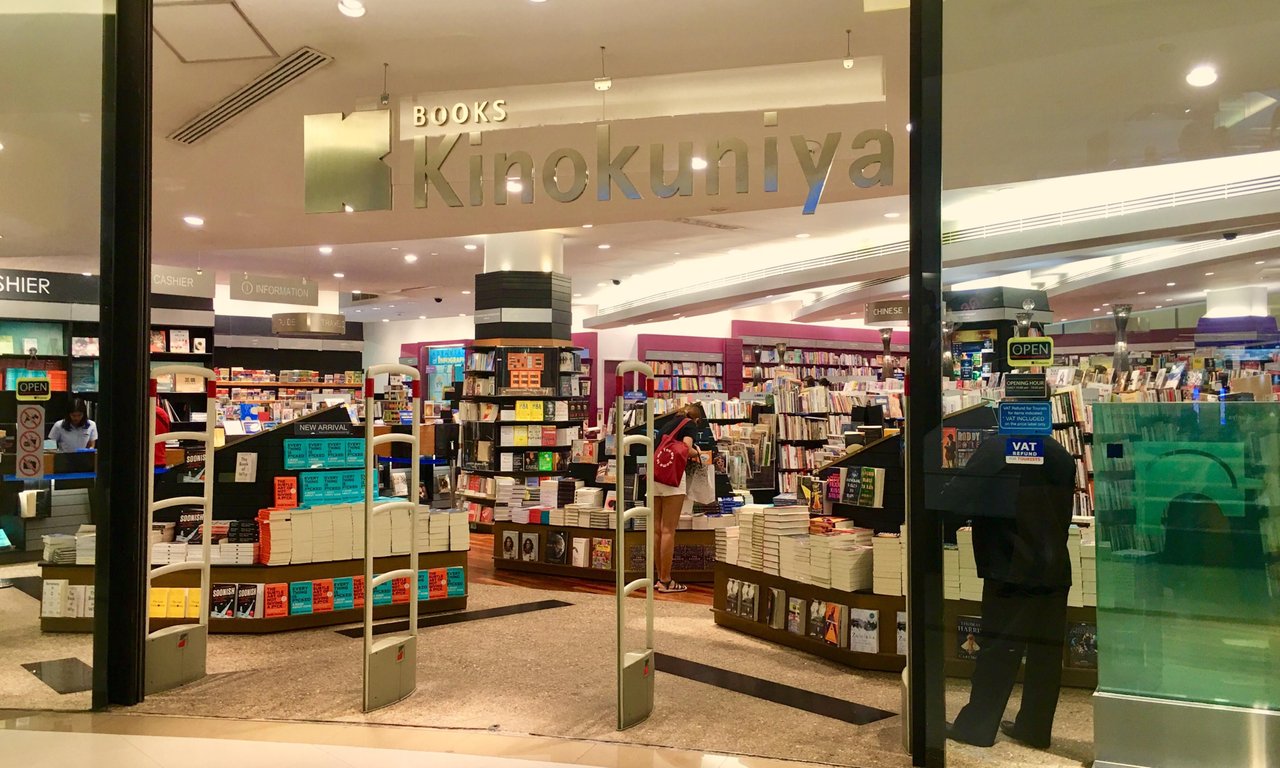 วันนี้เป็นวันหยุดและ เราต้องการข้อมูลเกี่ยวกับหินสองก้อนที่เราได้โพสต์ไป แต่ไม่มีใครช่วยบอกได้ว่ามีชื่อเรียกว่าอะไร และมีแร่ธาตุอะไรบ้าง เราจึงต้องไปร้านหนังสือที่ใหญ่ที่สุดที่สยามพารากอน คือร้านคิโนคุนิยา ซึ่งมีหนังสือแนวนี้มากกว่าที่อื่น เราไปจอดรถที่อัมรินทร์พลาซ่า แล้วเดินบนสกายวอลก์ไปทางสยามสแควร์ประมาณสิบนาทีก็ ถึงที่สยามพารากอน เราได้ถ่ายรูปตามทางไปด้วย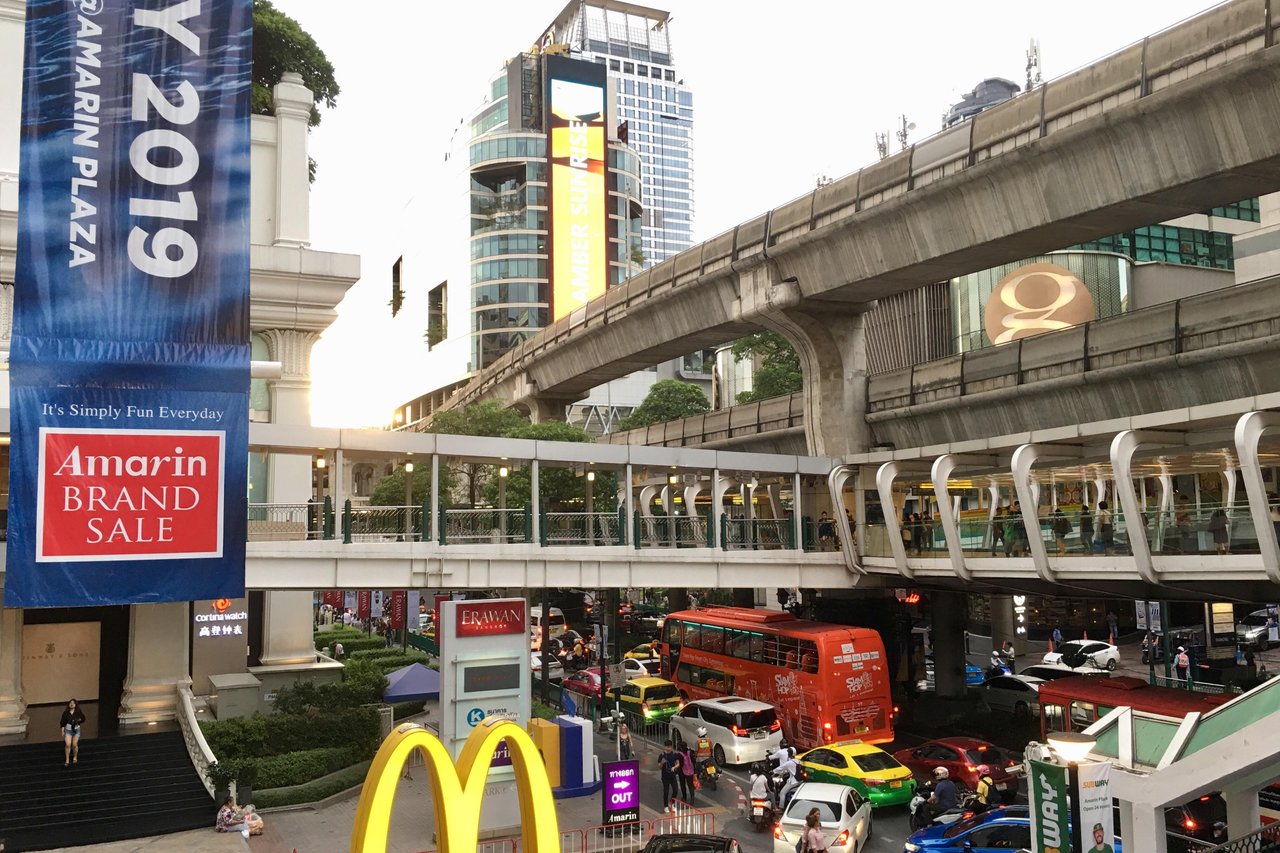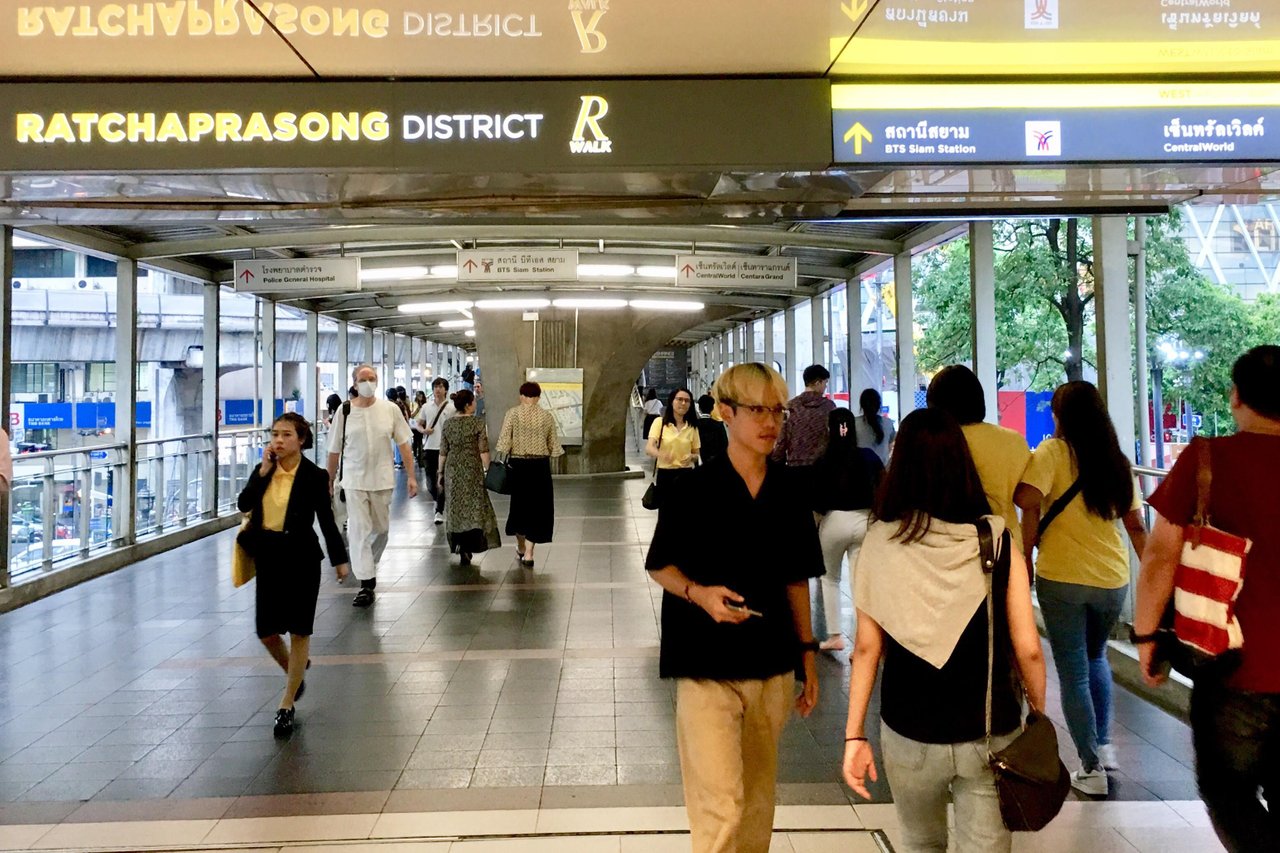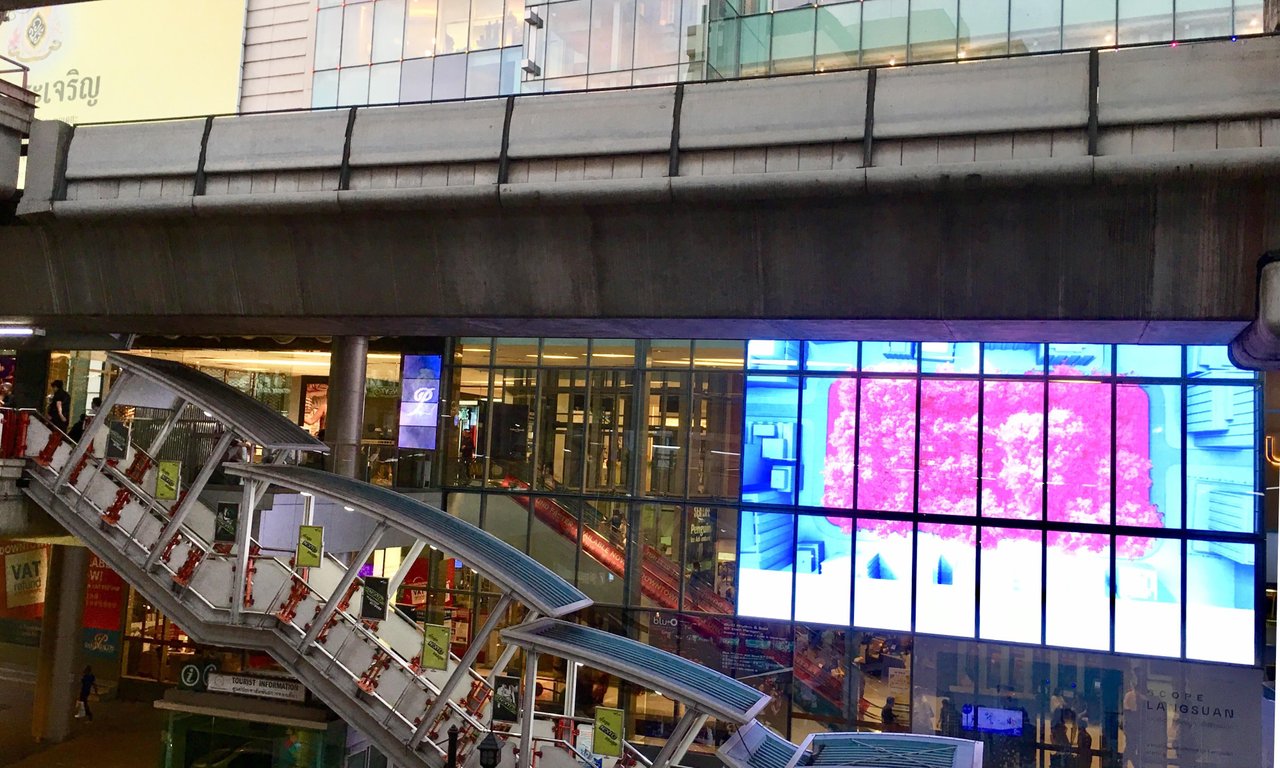 เราแปลกใจที่มีคนออกมาช็อปปิ้งกันค่อนข้างมากสำหรับวันหยุด และการจราจรก็ค่อนข้างหนาแน่น นี่แสดงว่าคนจำนสนมากยังมีเงินมาใช้สอยได้อย่างสบายใจ หวังนี่คงเป็นการสะท้อนสภาพเศรษฐกิจที่ดีในปัจจุบัน เราไปถึงสถานีรถไฟฟ้าสยามสแควร์ เราก็เดินเลี้ยวเข้าสยามพารากอน แล้วขึ้นลิฟต์ไปชั้นสาม เดินออกจากลิฟต์ก็เจอร้านหนังสือทันที ที่นี่มีหนังสือหลากหลายมากมาย หลายภาษา เด็กๆและหนอนหนังสือจะชอบไปนั่งดูหนังสือใหม่ๆกัน เราพยายามไม่ไปที่นี่เพราะ มันจะทำให้กระเป๋าฉีกได้ง่ายๆ เราไปหาชั้นหนังสือแนวยุคใหม่เพราะจะมีอะไรแปลกใหม่ให้ดูตลอดเวลา เราตรงไปหาหนังสือเกี่ยวกับหินทันที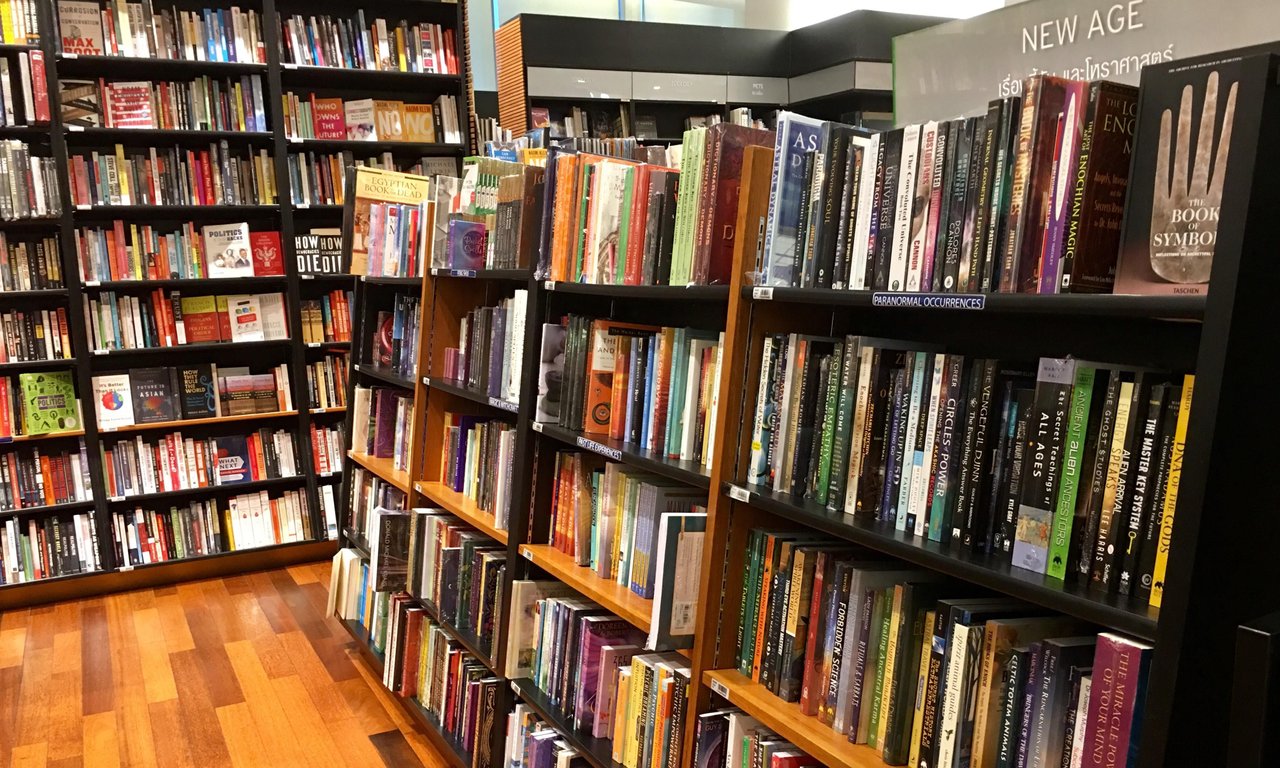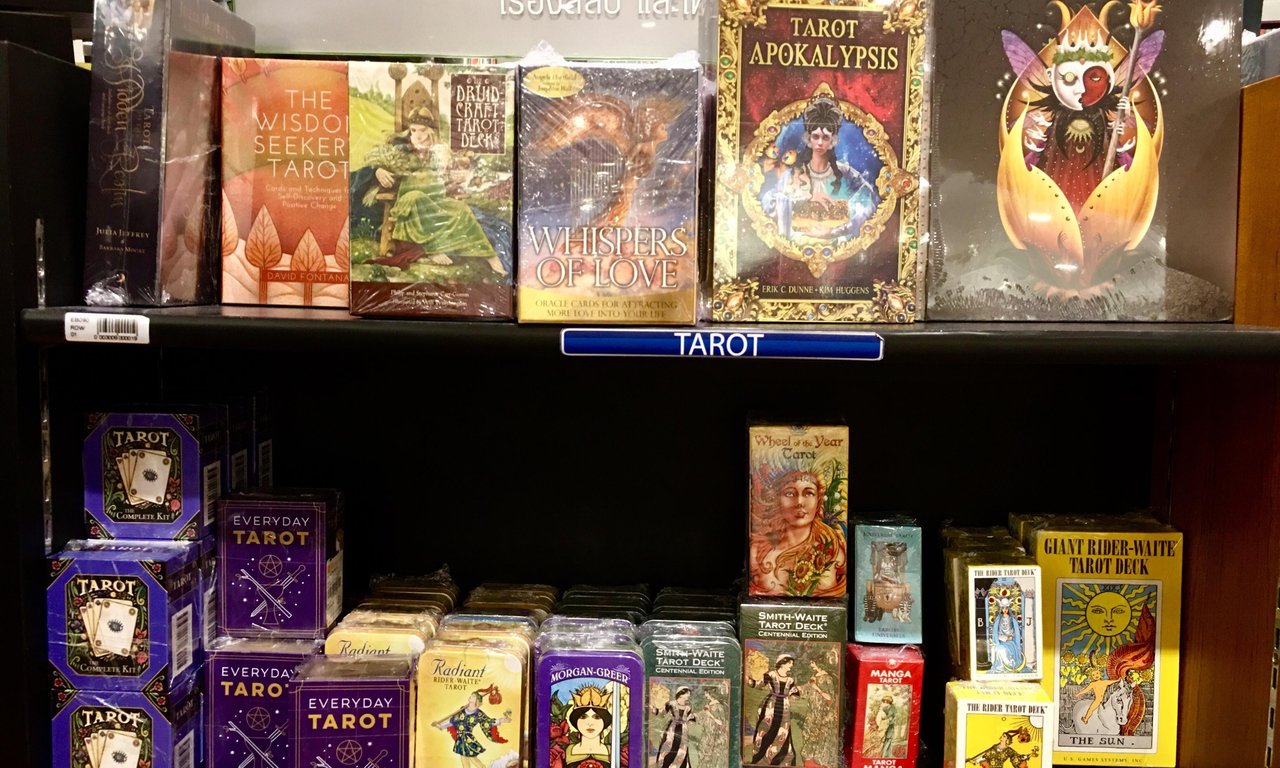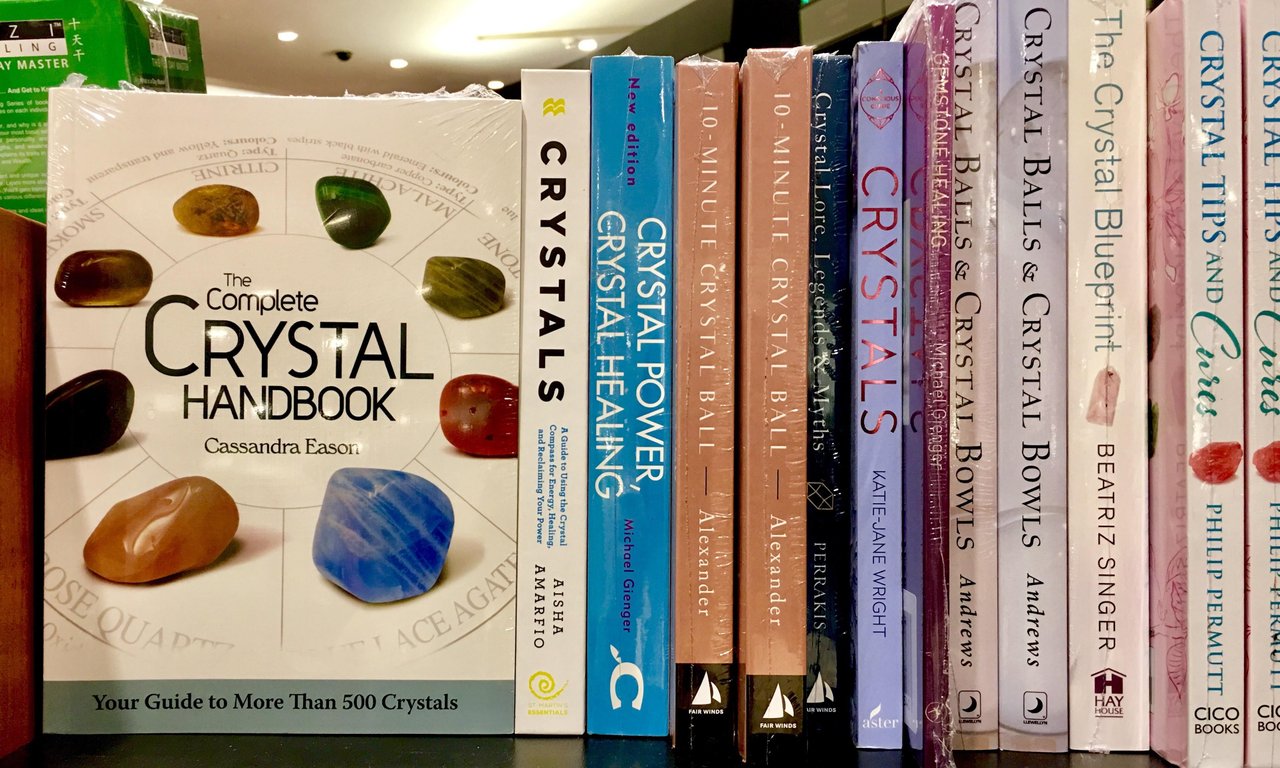 By the time I came out of the bookshop, the sky was already dark. People started to make their way home resulting in more traffic jam. I did manage to take some photos from the Book of Stones for reference.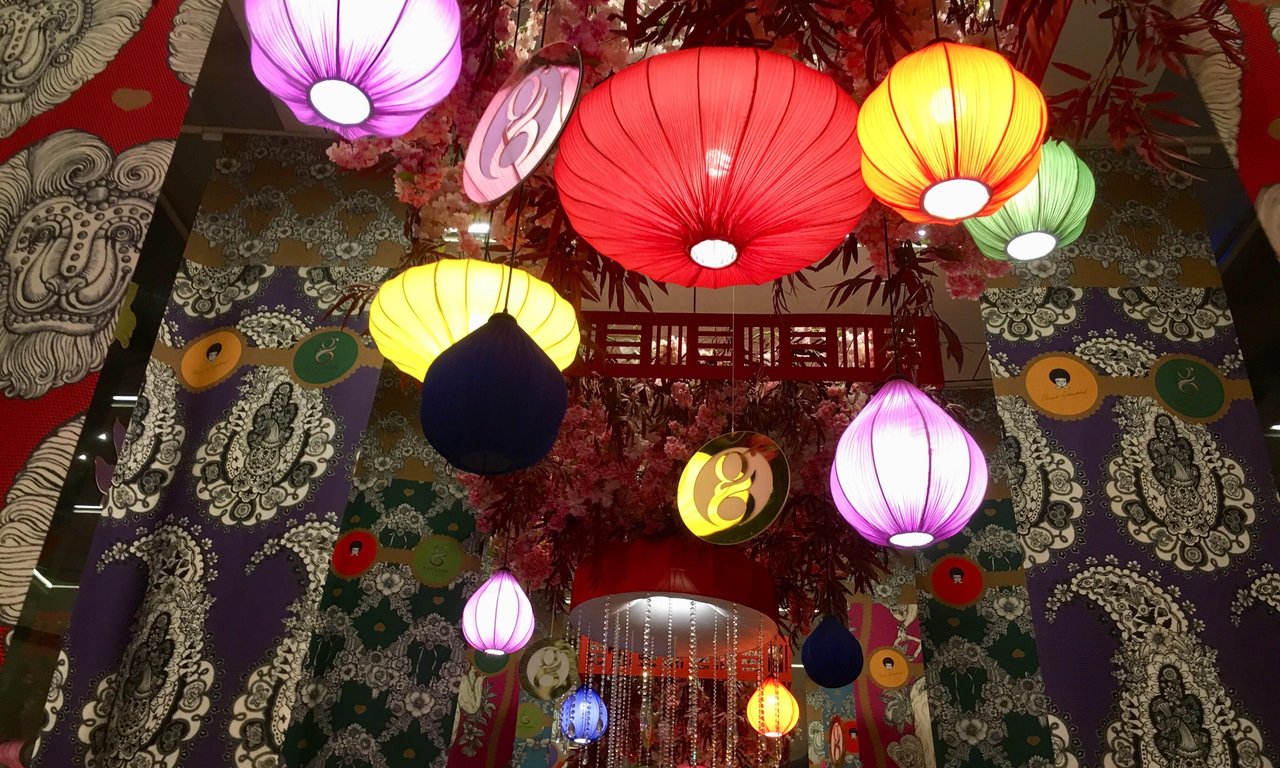 Entrance to Gasorn Mall.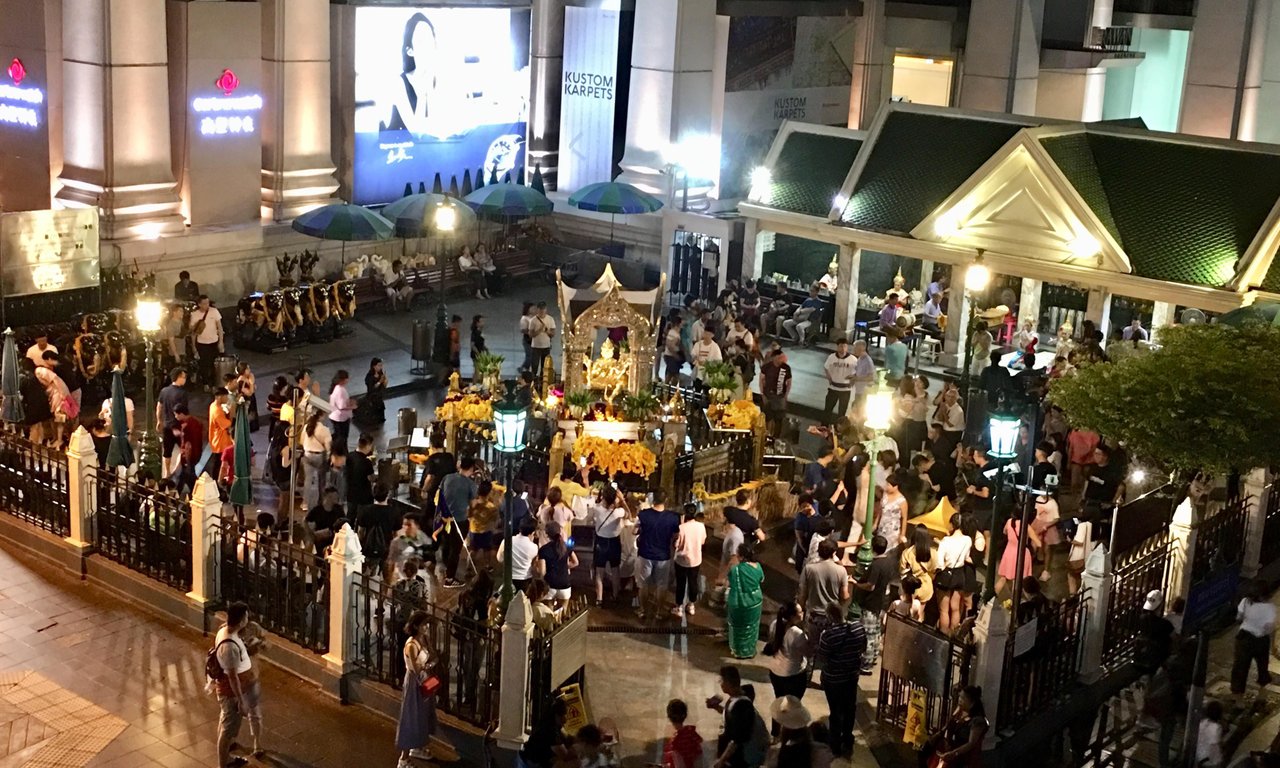 Brahman Shrine at night.
Traffic jam at night!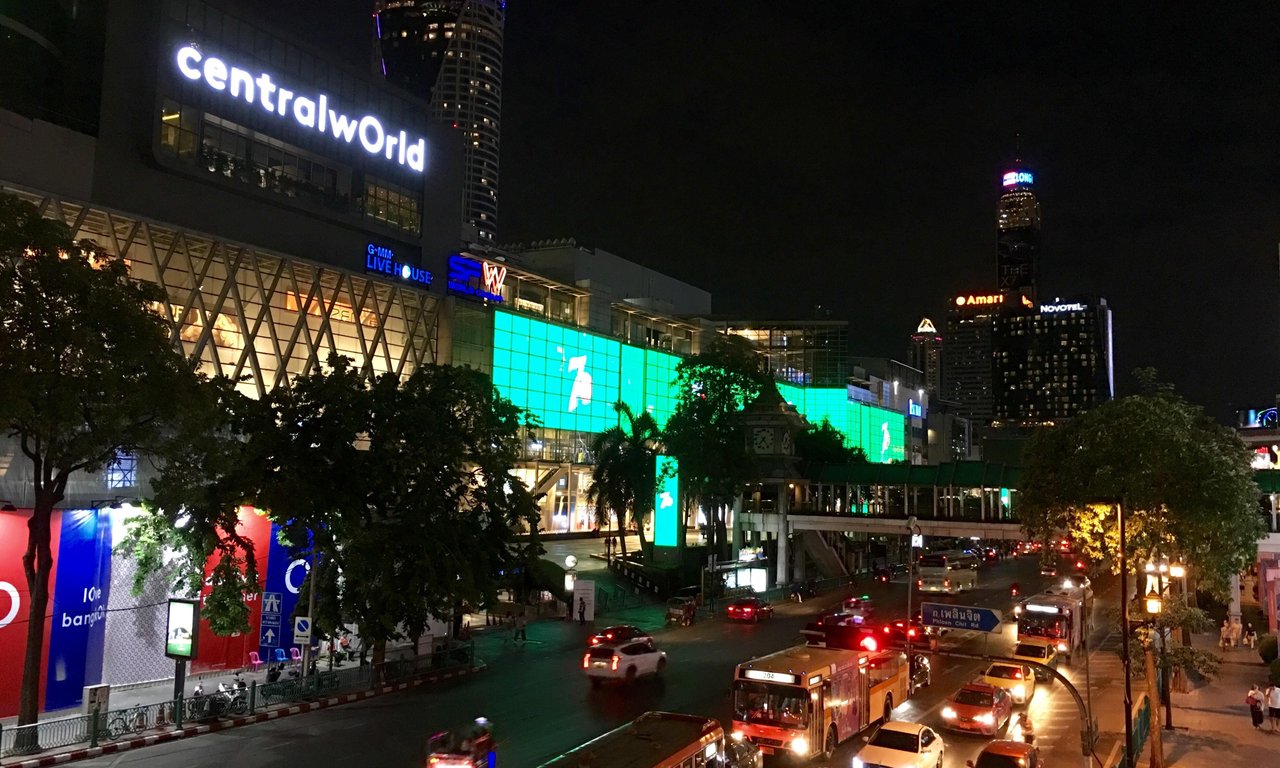 Wishing you peace, good health and prosperity.
Cheers