It's normal in Papua there .....
In the name of their tradition they are captured and made into traditional decorations ....
Sometimes sold as souvenirs ....
Instead of buying what has been preserved
We are more interested in buying Cendrawasih that is still alive for us cattle ...
To be sustainable and still be able to see our children and grandchildren later as the pride of Indonesia ...
Greetings from us Indonesian breeders ...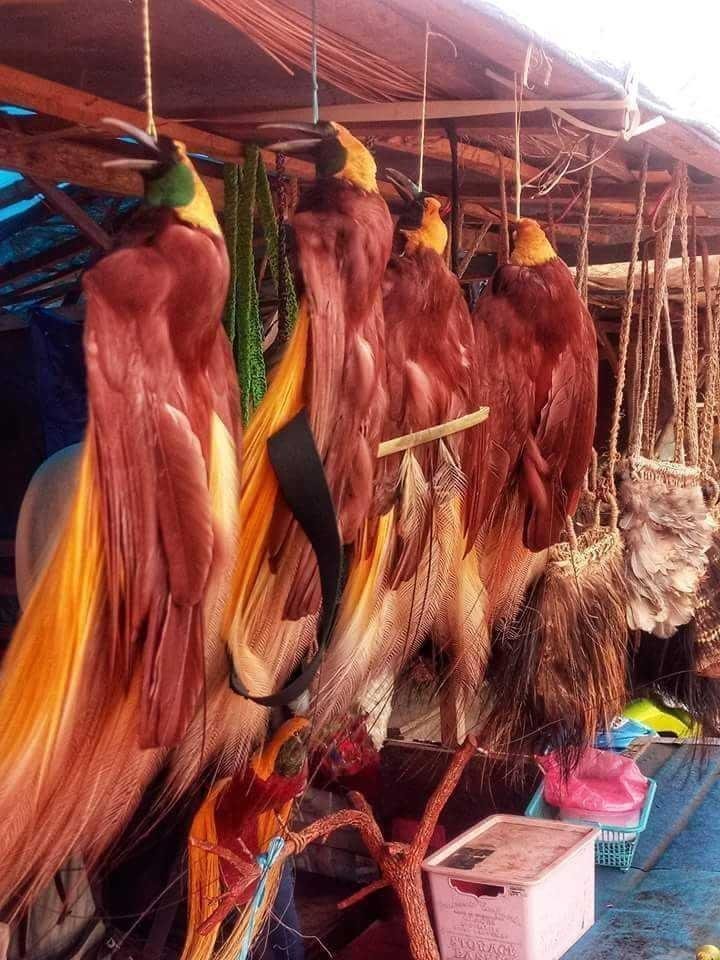 Hal biasa di Papua sana.....
Atas nama tradisi mereka di tangkap dan di jadikan hiasan adat....
Kadang di jual sebagai Souvenir....
Daripada beli yang sudah di awetkan
Kami lebih tertarik beli Cendrawasih yang masih hidup untuk kami ternak.....
Agar lestari dan tetap bisa di lihat anak cucu kami kelak sebagai Satwa kebanggaan Indonesia.....
Salam dari kami peternak Indonesia ...