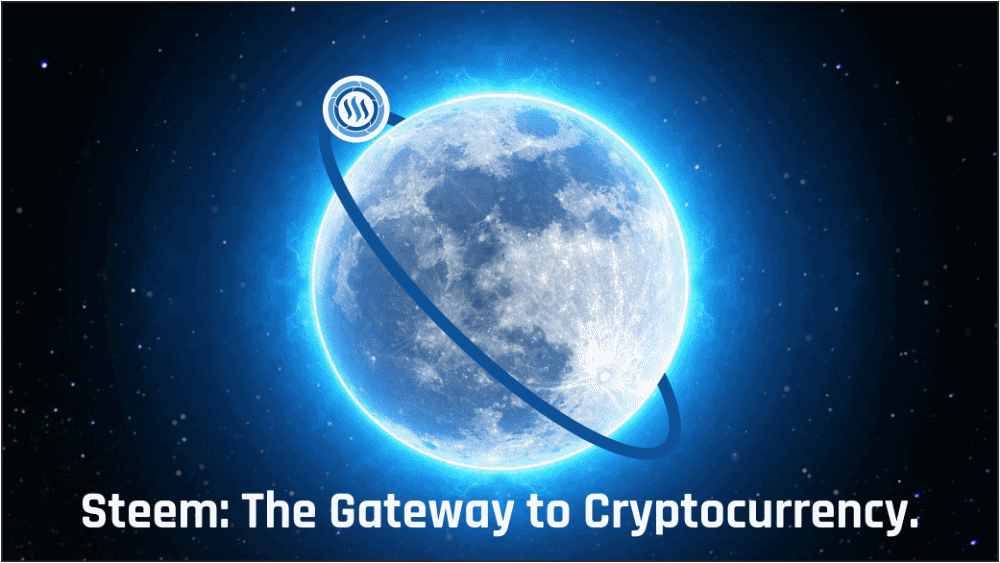 For the majority of people when they hear crypto they hear the word bitcoin or to a lesser extent ethereum if they have looked a little closer. If I asked a thousand people in my city what they though of the STEEM blockchain I would be shocked if anybody knew what I was talking about. To be fair, if I asked 100,000 people in my city it would be interesting if anybody knew about what it is.
That is the stage that STEEM is at right now. People know about bitcoin because it has been on the news, it was the first mover in a new industry and therefore it is a household name. We have seen time and time again how being first is a massive advantage. It doesn't even have to be near the best but once people know the brand name they assume that it is a better product since they recognize it. Looking at coinmarketcap and STEEM is sitting at the lowly position of 42 in terms of marketcap. Well below Bitcoin, Ethereum, EOS, and Litecoin which are seen as the big coins in the market.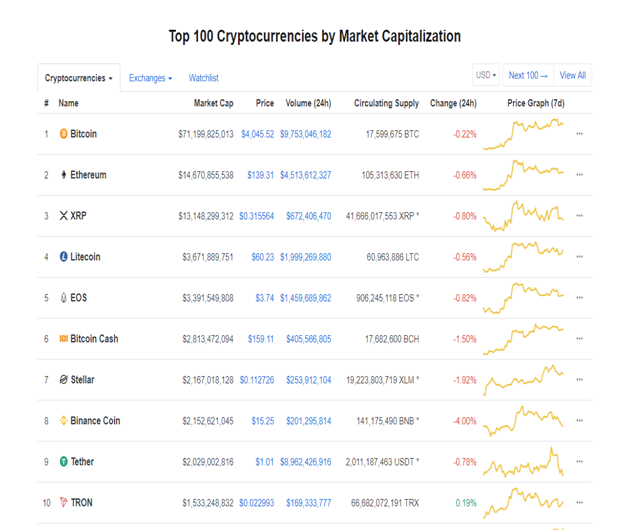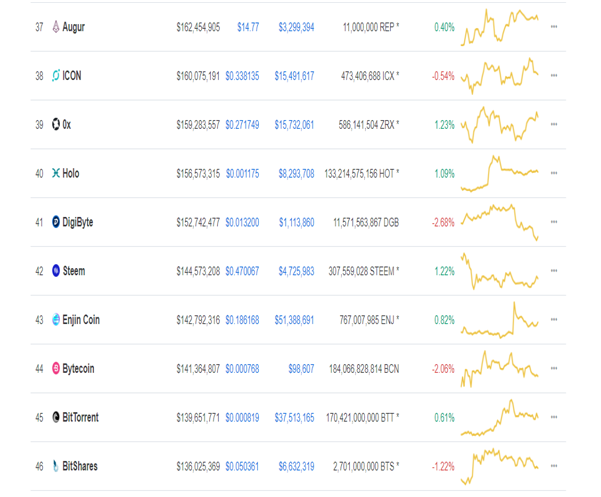 These numbers tell a story and for a lot of people that is the only story that they want to hear. Price and market capacity. They like charts and numbers and will base a lot of their decisions off of that. STEEM for them is a cute little social site that a lot of people think is a coin for steemit.com and is just a blogging site with a lot of issues and not much to offer in the long run. They could not be more wrong however.
STEEM is going to be the people's blockchain. The blockchain that brings in the average user, the non tech people and the tech people alike. It will be the chain that sees mass adoption, mass innovation and within a few years will offer the most diverse range of use cases compared to any other blockchain that exists right now.
Why am I so confident??
I am confident because I can see the changes happening as we speak. I can see what is being built here and I love it. It is not without fault and not without many issues but these hurdles are being overcome one at a time and strengthening our position every time.



Blockchain stats.



I am a no tech user so for me the stats are a side that I tend to stay away from for the most part. But even I have to sit up and take notice when the chain has zero fee, 3 second transactions. Meaning you can sent value anywhere in the world in seconds without losing any of it to fees. Put that in contrast with any existing system and see how it stacks up. Put that in comparison with Bitcoin, the market leader and see how it stacks up. There is a lot more to STEEM than meets the eye.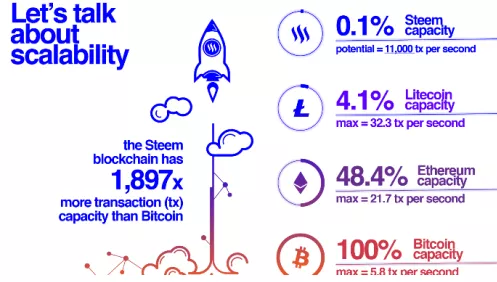 Blockchain transactions and capacity.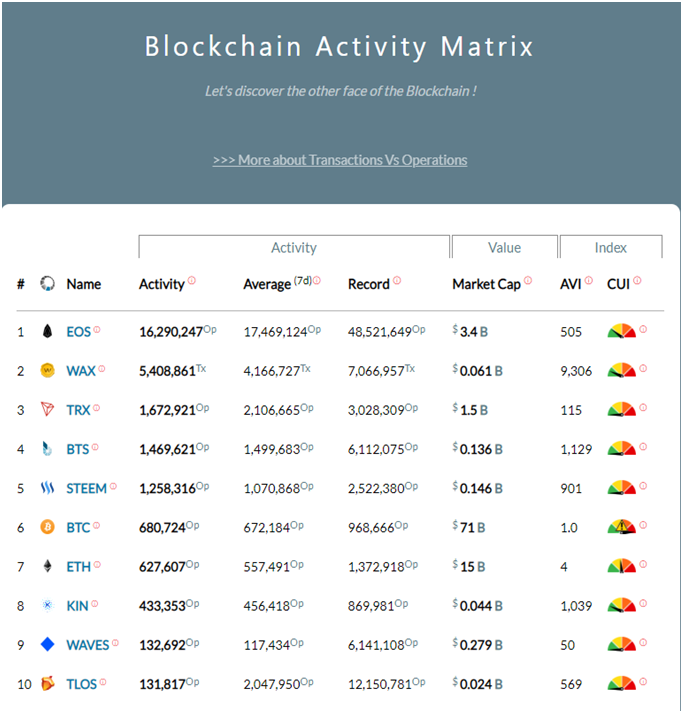 STEEM Apps



If you take a look at the site,
https://www.stateofthedapps.com/rankings
right now you will see that STEEM apps make up 7 out of the top 10 active apps at the moment. While other chains like EOS, TRON and Ethereum are lauded for having all of the apps and being to the forefront of development. Where they are lacking is in having the people to use them.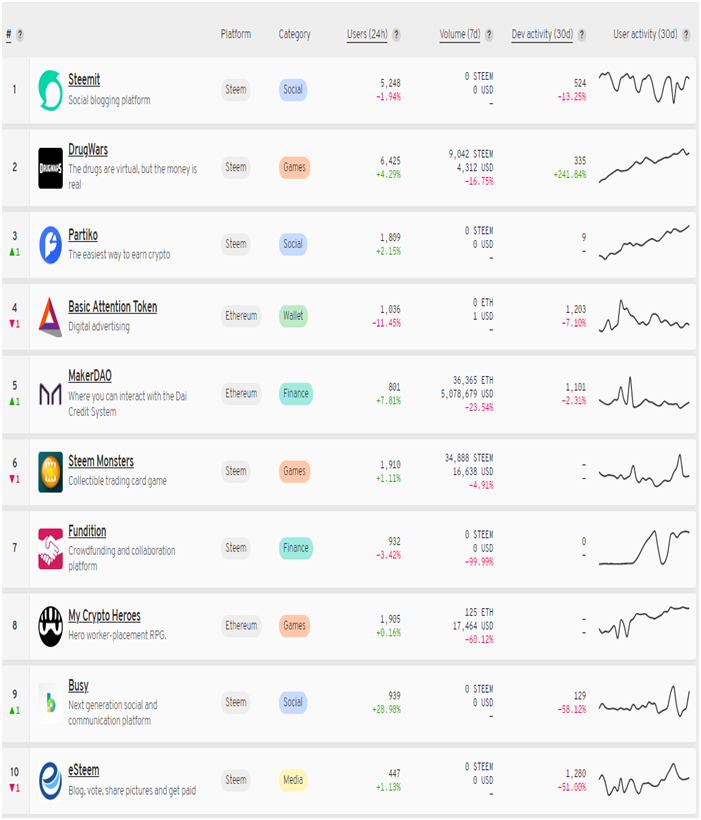 STEEM on the other hand has developed apps and grown them through community use. These have been increasing in the past few months and we will see a lot more to come during the year. Not only that, STEEM has developed a broad range of apps that provide many ways to interact with the chain and earn STEEM through their use.
You can blog through,
Post images through,
Videos shared through,
Gaming with,
Gambling with,


This is just a snapshot of what the chain has to offer with multiple other apps covering different areas of interest and opportunity. There are apps like @steemhunt which has recently started it's IEO and offers huge marketing and advertisment possibilities. Soon to be followed by @actifit (Our fitness tracker) and many others. We have a STEEM business alliance which is gaining real use cases for the STEEM token and bringing businesses into the fold. @oracle-d who have been working to bring STEEM to the forefront of blockchain innovation and adoption.
There are also multiple tools and options there for people to build their own apps and projects on the chain and add another layer to this thriving eco-system. So many that I have left ouut but maybe for the next time. It's a lot to get your head around all at once.



STEEM Community
This is a factor which is a lot harder to measure but one which should be top of the list in my opinion. It is the people which are driving all of these projects and without getting in users to be part of the blockchain then there is no point in having it. STEEM is a unique project full of varied and interesting individuals spanning all sectors of technology and the arts. While the project started out as a simple blogging platform the fact is that it has far surpassed it at this stage.
With that in mind the fact that we can all showcase our projects and interact with each other is a huge strength behind the projects. That ability to market your work and gather followers is the reason that the apps have been so successful.
People can showcase the work that they do and create content for the people to see and follow. It's a self sustaining circle. If the work is good it will get support and advertisement. If you have a crypto project, what better place to write about it and get people involved then on a platform filled with crypto users?? There are a lot of possibilities for this going forward for businesses and groups to utilize the community to start projects.
We have so many users involved in reaching and educating the population on what can be achieved through using the STEEM blockchain and all of the possibilities it will offer for the general public. Not to mention some of the work going on behind the scenes in Discord where you will meet some of the best people imaginable who are trying to bring this project to the people.
With over 1,200,000 total accounts and 50,000 unique accounts operating on a daily basis this really is where all of the activity is happening.
Summary
While there are a lot of apps and information involved in this post, I have really only scratched the surface of what we have to offer on STEEM. There are a lot more projects covering a lot more areas than I could possibly fit into one post.
I fully believe that in the next three years we will see a huge shift in the way people use the internet. The large corporations that are taking advantage of our internet use have started to expose themselves for what they truly are and people have taken notice. What we have here is an opportunity to build a new system of use. One that empowers the people through their use and allows them to earn from the value that they add to the system.
That can be done in numerous different ways but people will have the various options for that. At the moment it's all still a bit messy and a bit un-coordinated but it is getting there. This blockchain has the chance to become a blockchain of mass adoption. A blockchain that we can bring people to and let them jump straight in.
One of the major adoption issues right now is the complicated nature of the system but that is being untangled day by day. Like any new system it will take time to get it right but i think that we are on the right track. A day will come soon where people will be operating on STEEM without knowing the details behind it. They will get an account through an app that they noticed and suddenly be part of the eco-system. From there all they will see are the apps that they have joined and the wallet for their STEEM. That is all they will want or need to see to use it.
I think that STEEM has the unique opportunity to on-board people to crypto and get them into a change of use on the internet in a way that none of the other blockchains do. Here there are options for everybody to learn and grow a portfolio.
STEEM is the gateway to cryptocurrency that people just don't know about yet. That will change and the sooner people realise that the better it will be for them. Like bitcoin, getting in early is a huge advantage and will give you a massive head start before people wake up to what is on offer here. And that day will come, sooner rather than later.
For anybody who has not yet joined the system there are plenty ways to join. Through steemit.com for a free account (can be a waiting period). Instantly with @steem.ninja using this link, https://account.steem.ninja?ref=niallon11 (cost $2.50) or i have spare accounts if you want to get in contact through steemit or twitter @niallon11.
If you don't know much about the blockchain feel free to ask me any questions that you have either here or on twitter niallon11 and I will get back to you. If I don't have the answer I will find it out. Either way you should be trying to learn as much as possible about the people's blocchain and getting involved sooner rather than later.
Thanks for reading and feel free to share this across any social media that you like. The more people that can see what we are building here the better.