Good evening friends, it's a great pleasure for me that I am going to explain with you the complete process of sharing, posting and commenting on Tipestry.com i.e. the most profitable and easy to use option I found on the web to make money, friends the most beautiful thing I found here and feeling great to share with you that this is the only website suitable for all here is no one whale and no one is a minnow, everyone is equal and will get paid and rewarded for the quality of content. So let's start the journey of Tipestry.com as how can we share our links and reviews here.
First of all open an account here on Tipestry.com simply click on three dots available on the right top corner, you will see the exact drop-down menu available in the image where you have to choose register option.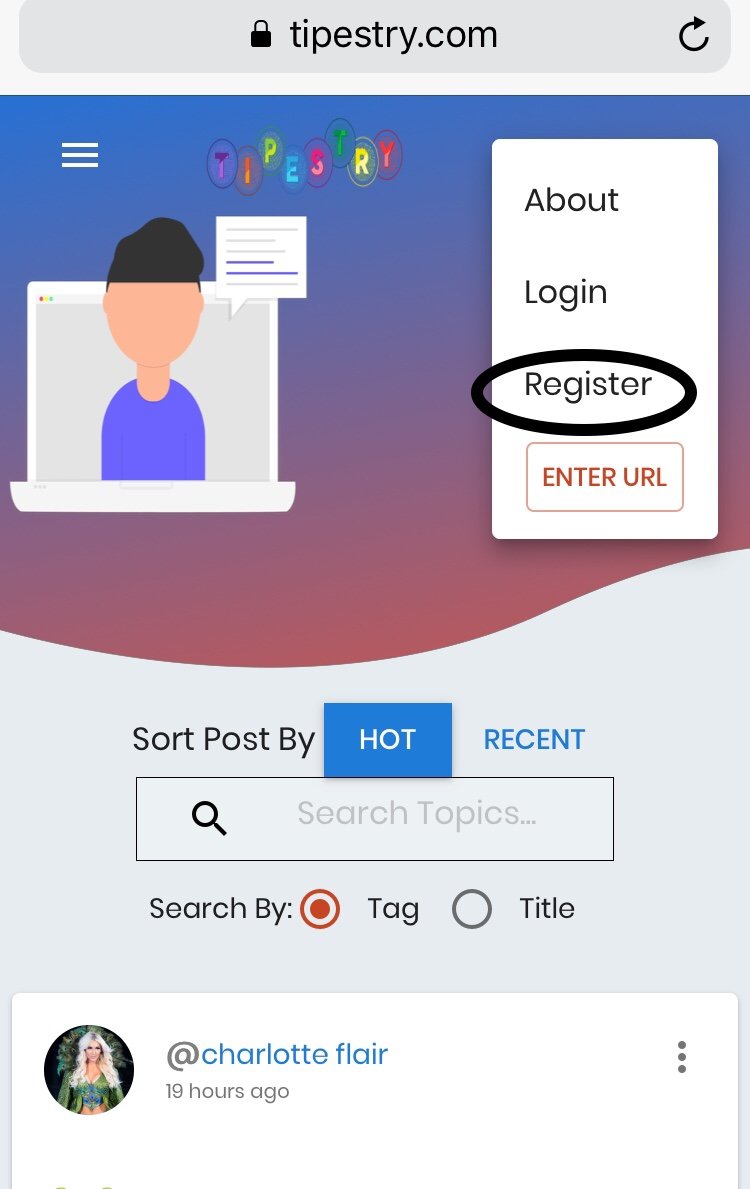 Now choose a username and submit your email address it's time to be attentive and wise choose a strong password and save it somewhere physically, please note if you can remember your password it's not enough strong and can be hacked which will leads to lost of your account and funds so be careful while choosing the password. After completing all the steps click the box to accept the term and conditions, now you can proceed to sign up.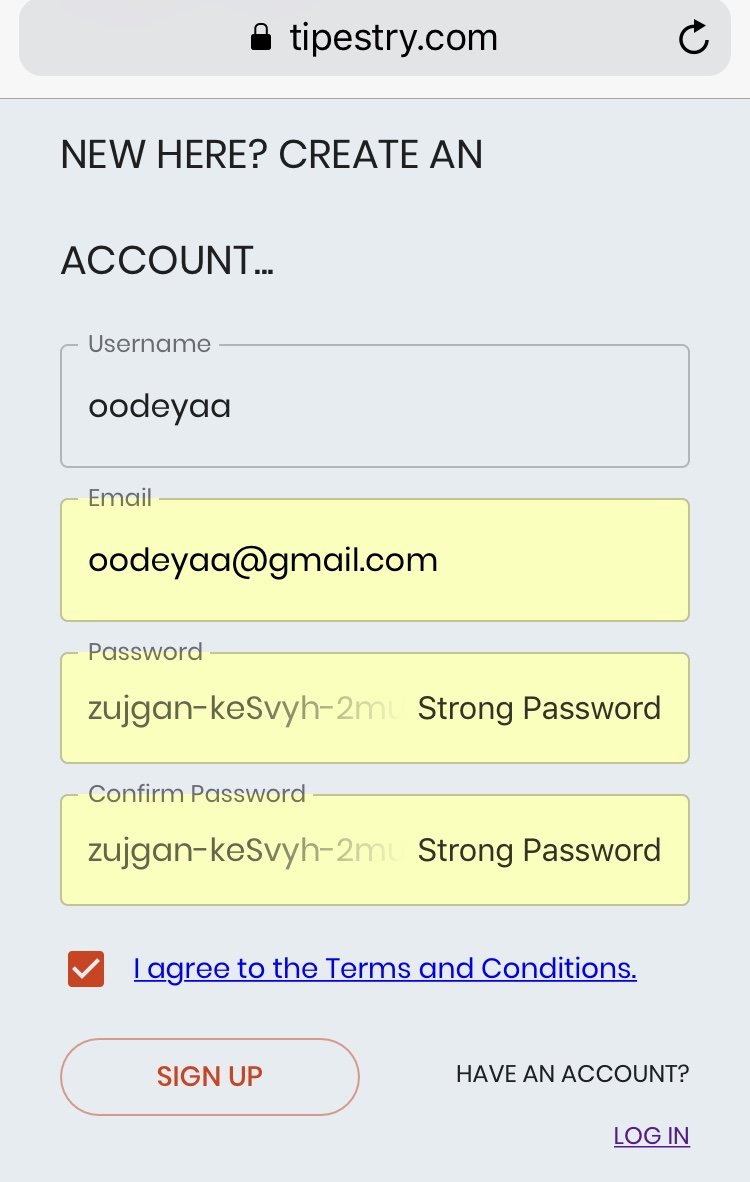 After sign up you will get an email as a confirmation now go to your mail box and find the email, check your junk and spam folder if it is not available on inbox, now click the confirmation link to confirm your account.
It's time to sign in with your credentials.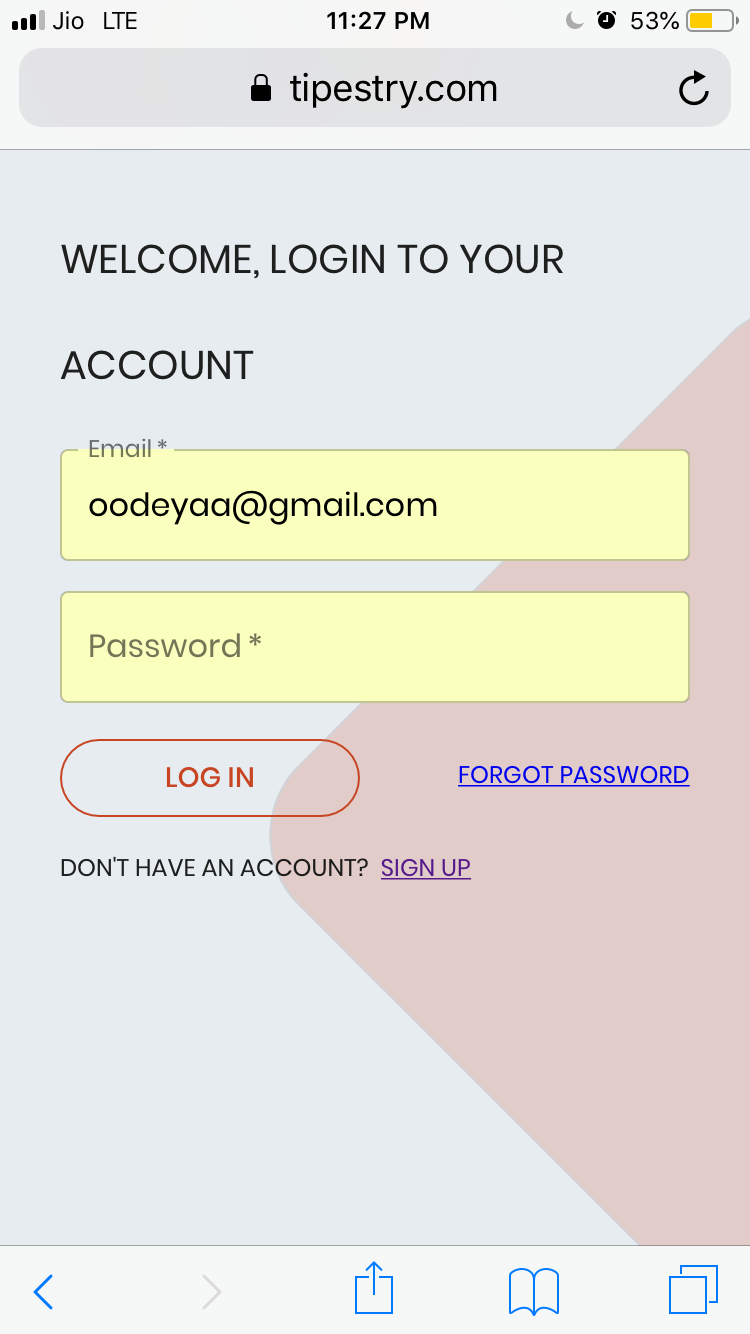 Now this window will come to you, just click on your username at the top right corner to update your name and image, here you will find the edit profile option at right which is related to your profile and personal details section and on left side you will find wallet activities section which will be the wallet of your account and here you can see all the rewards and tips you received for your wonderful content.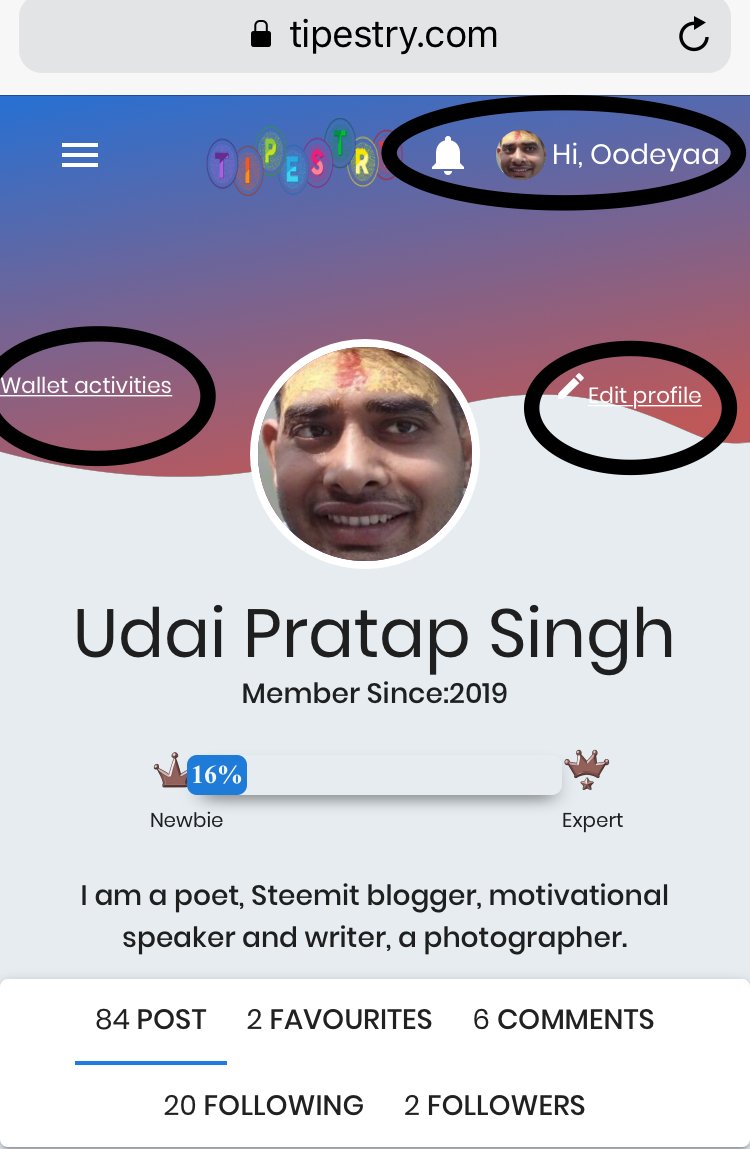 Now it's time to share your link with Tipestry.com on the right side of your username you will find again those three dots and when you will click on the dots, (Enter URL) option will comes.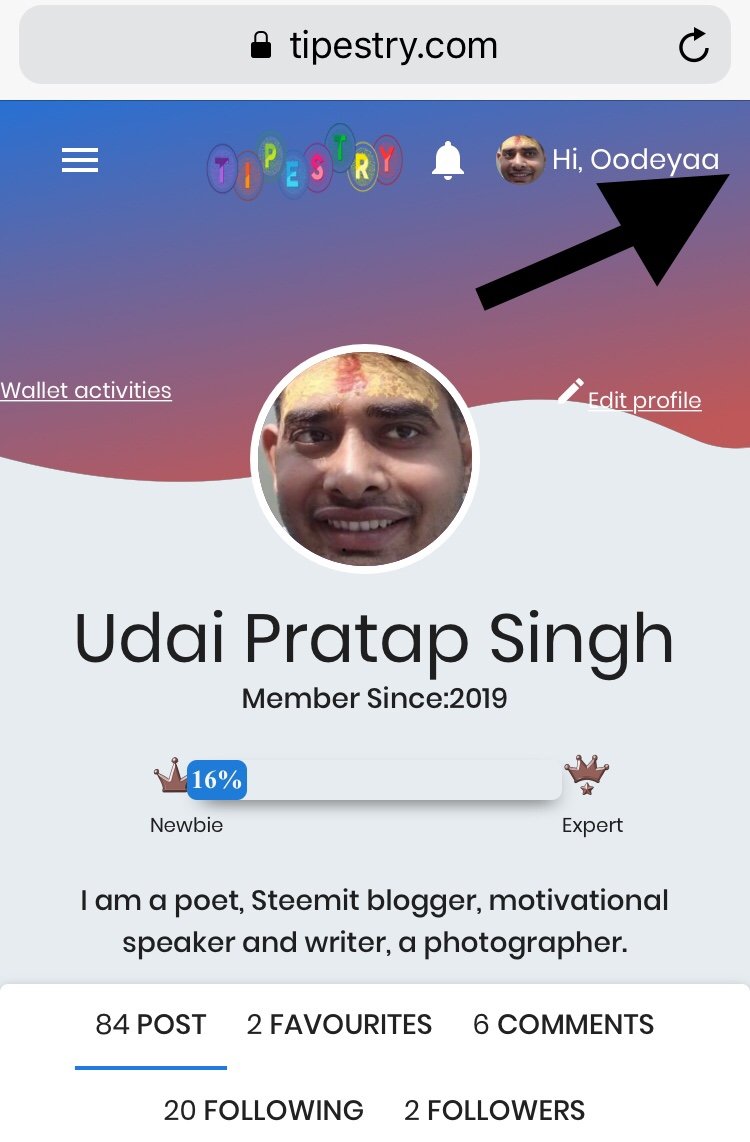 Click on ENTER URL.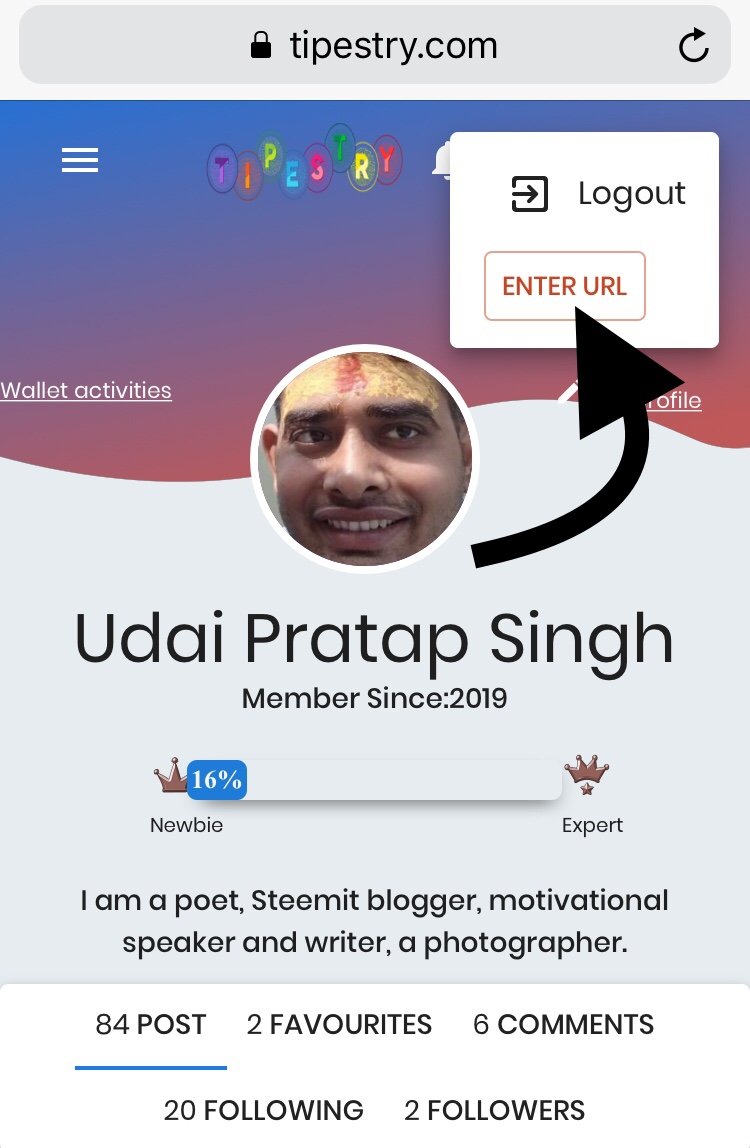 A blank space will come where you have to paste your desired URL you want to share here on Tipestry to get Tipped, please keep in mind nudity, pornography, abuse of other data, terrorist activities and spamming or anything that is not civilised and not comes under humanity is not allowed here to share, See the Terms Conditions & Privacy Policy Of the Tipestry.com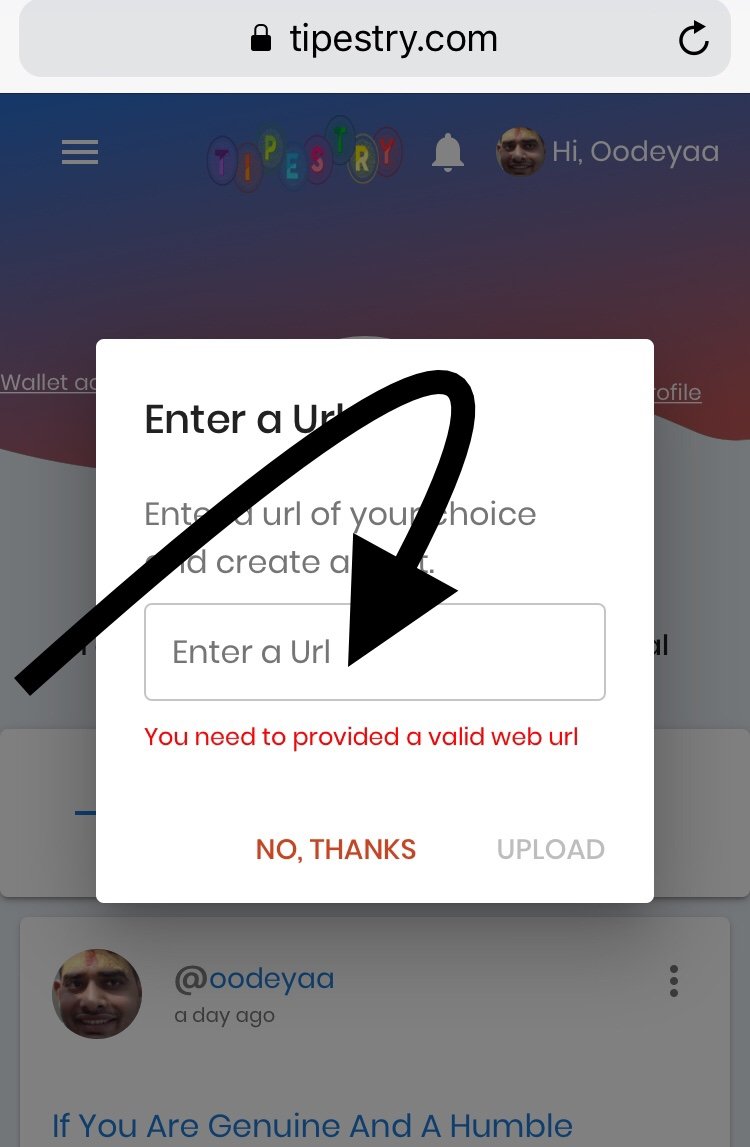 Now you added the valid URL.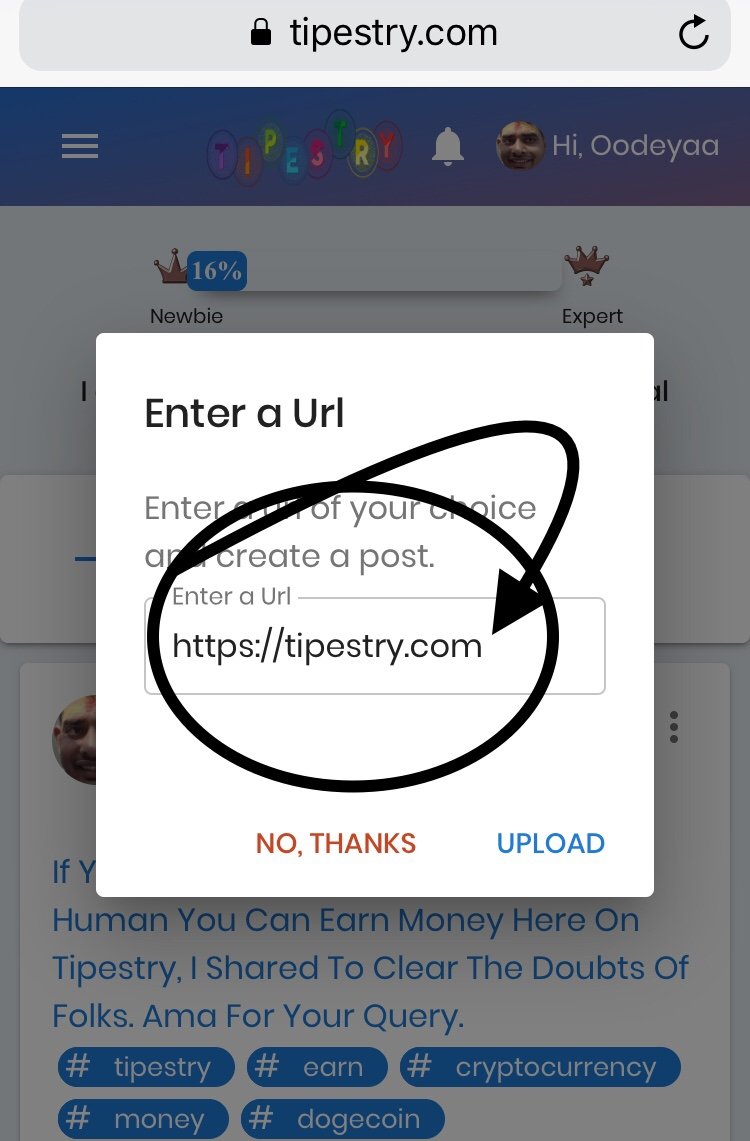 After adding valid URL click on UPLOAD button to upload your link oriented content.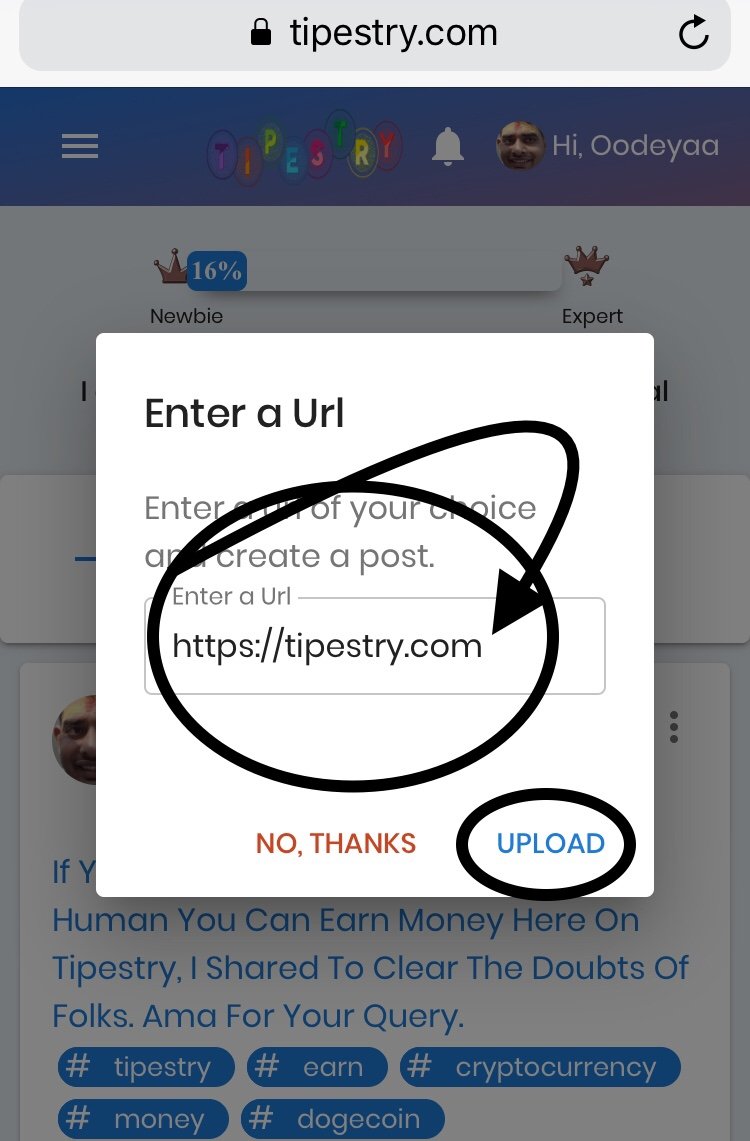 Please be patient and wait for a while to get uploaded the link material.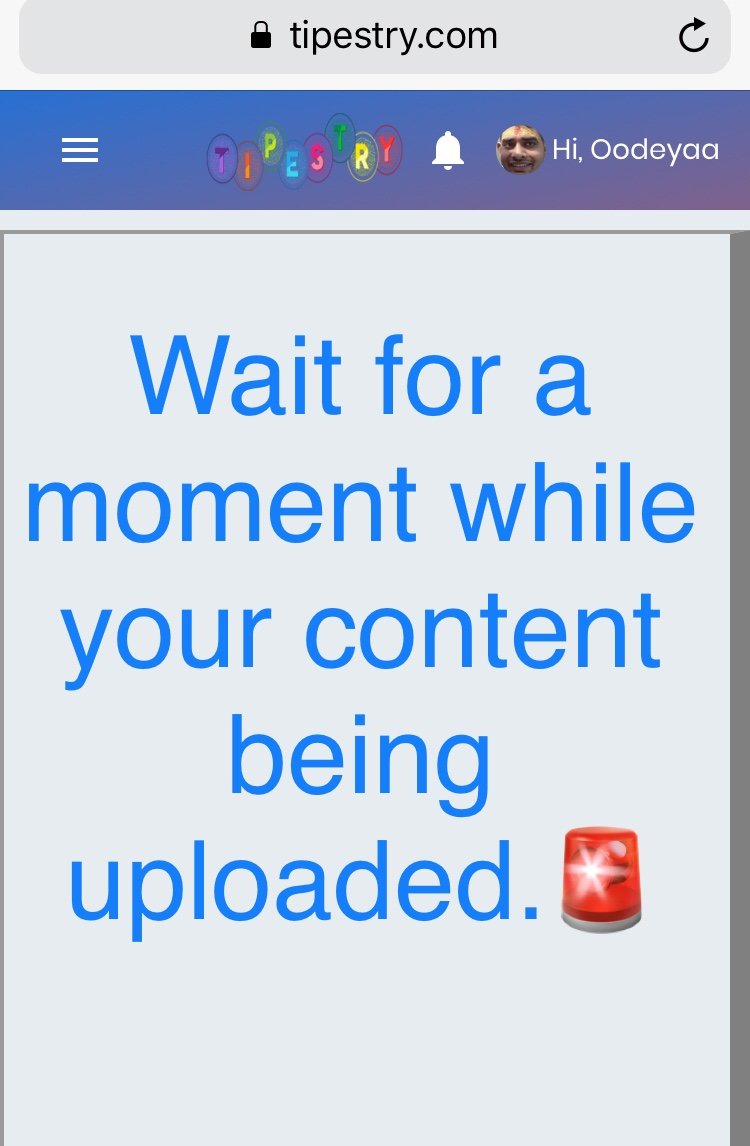 Now scroll down to find the next step.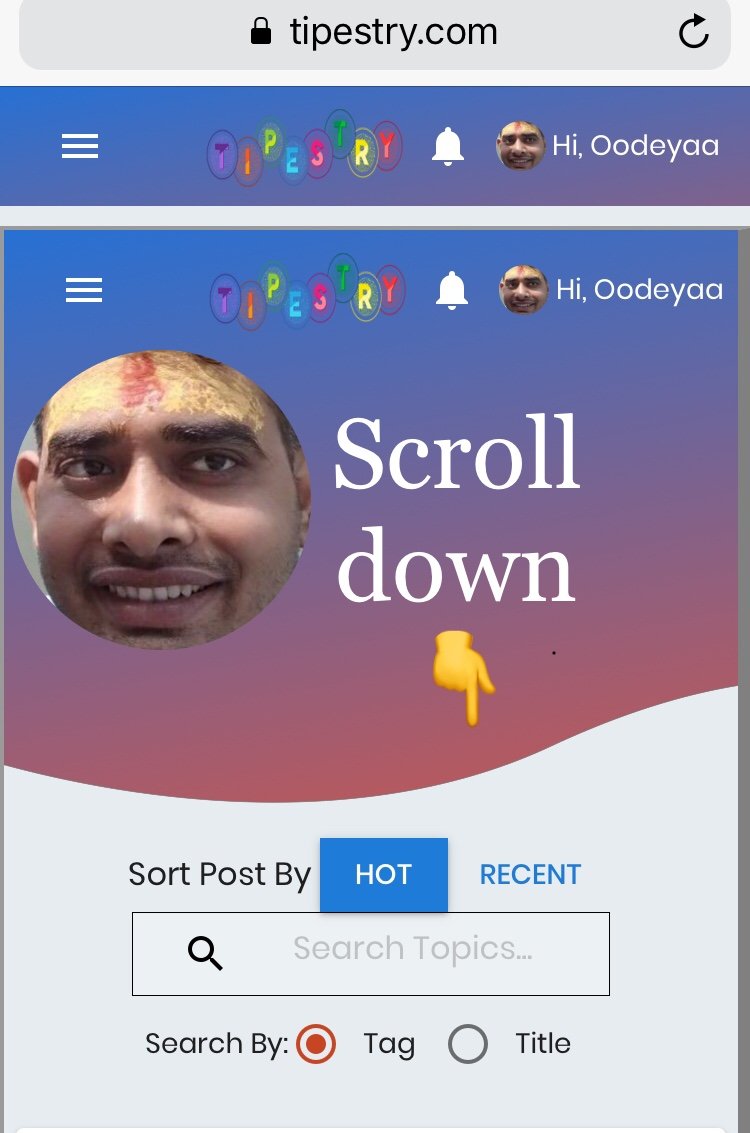 Here you can see the three columns where you have to submit Title of the post, message or the link itself or any information related to the content you uploaded, finally on third box or column add the relevant tags related to the topic or content you uploaded. Finally you can now click ADD TOPIC button to submit your content.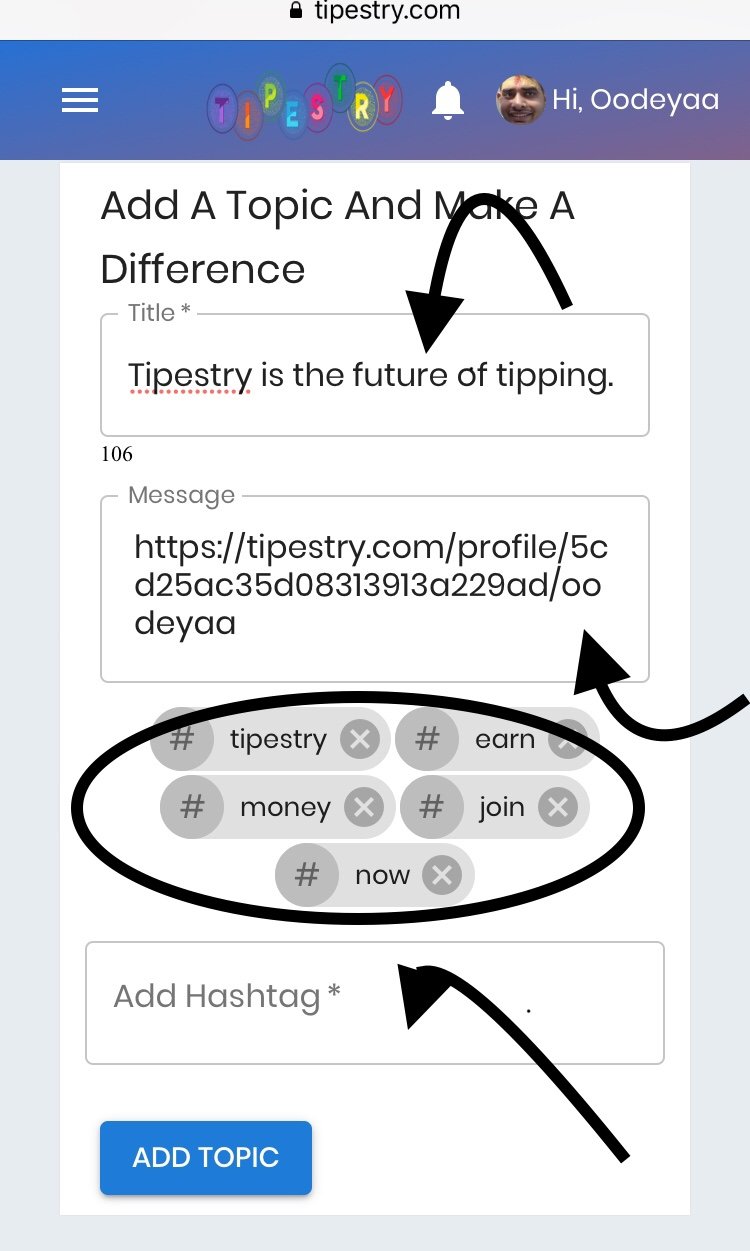 Friends please keep in mind that the tips and rewards like BTC, ETHEREUM, DOGECOIN, TIPS and so many you will get according to the content quality, originality, and creativity so be humble, be original, be creative and be a good human.
Friends although I am still waiting for BTC and ETHEREUM rewards on my content maybe my contents are not enough good in quality and I am trying my best to improve the quality of my writing, but regularly getting rewarded in DOGECOIN and others and prays to God that one day I will also get rewarded with BTC and ETHEREUM. Here below you can see the recent tips history as how much total reward distributed among the users of the Tipestry.com in last twenty-four hours.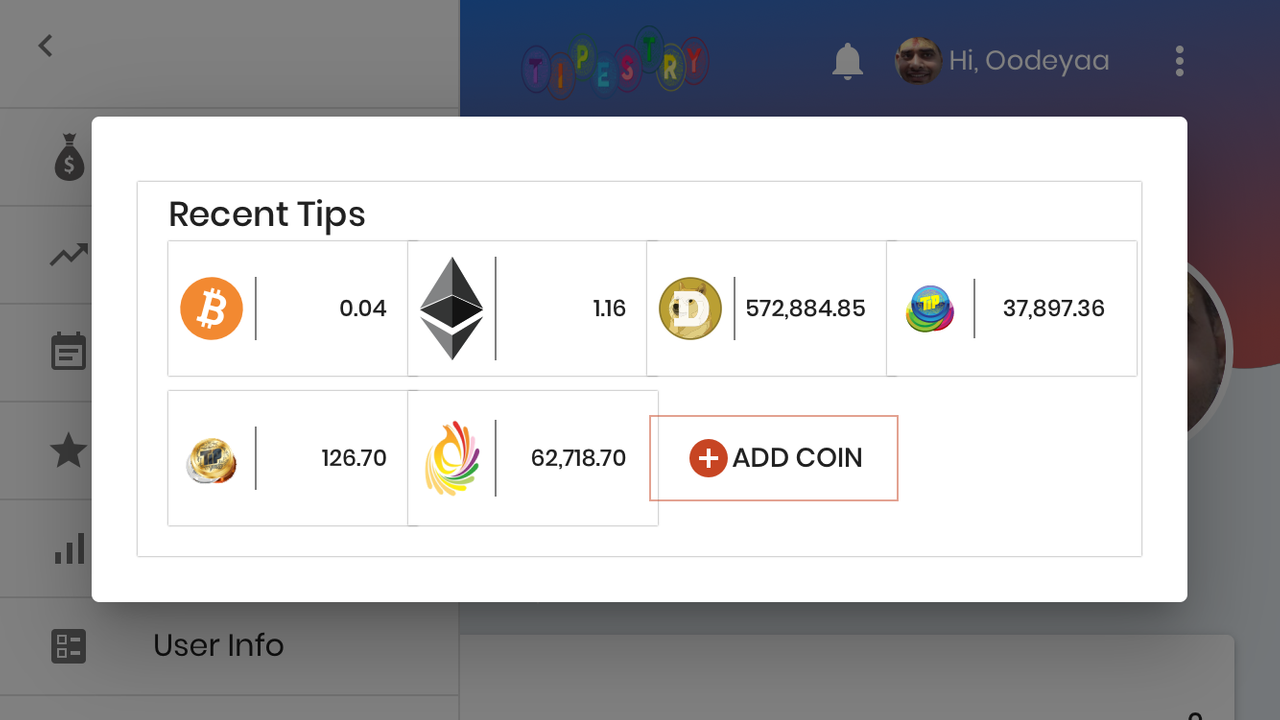 Friend you can also like, comment and tip or gift to the good and quality content.
Share your beautiful reviews on my explanation and guide on the topic how to use Tipestry.com and never forget to share your love on my post in the shape of tips 😍.
Thank you.