I continue driving with my favorite vehicle to go home, today's trip is very tiring. The distance I traveled was almost over 300 Km.
I took the time to meet with my brother, he is @altafalazzam who has been a steem user since 2016 until now.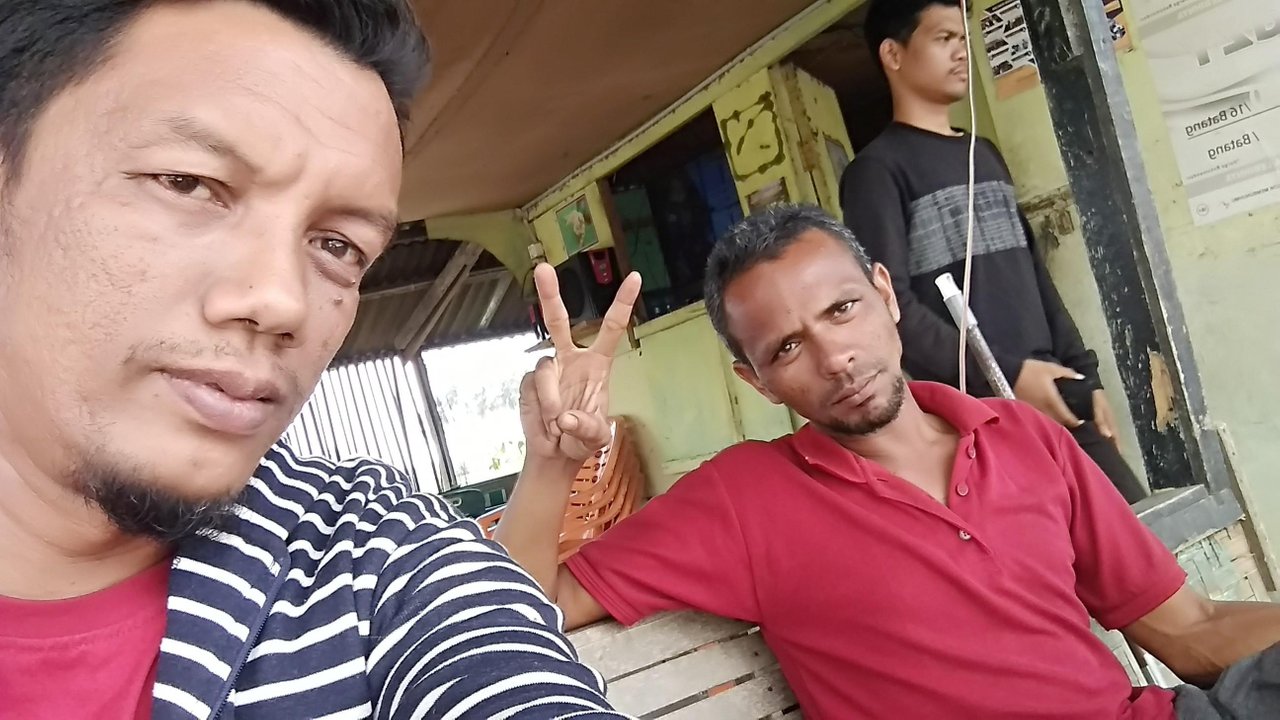 Various attempts have been made to steem, promote steem and make a place for regular meetings of steem users in Aceh at that time.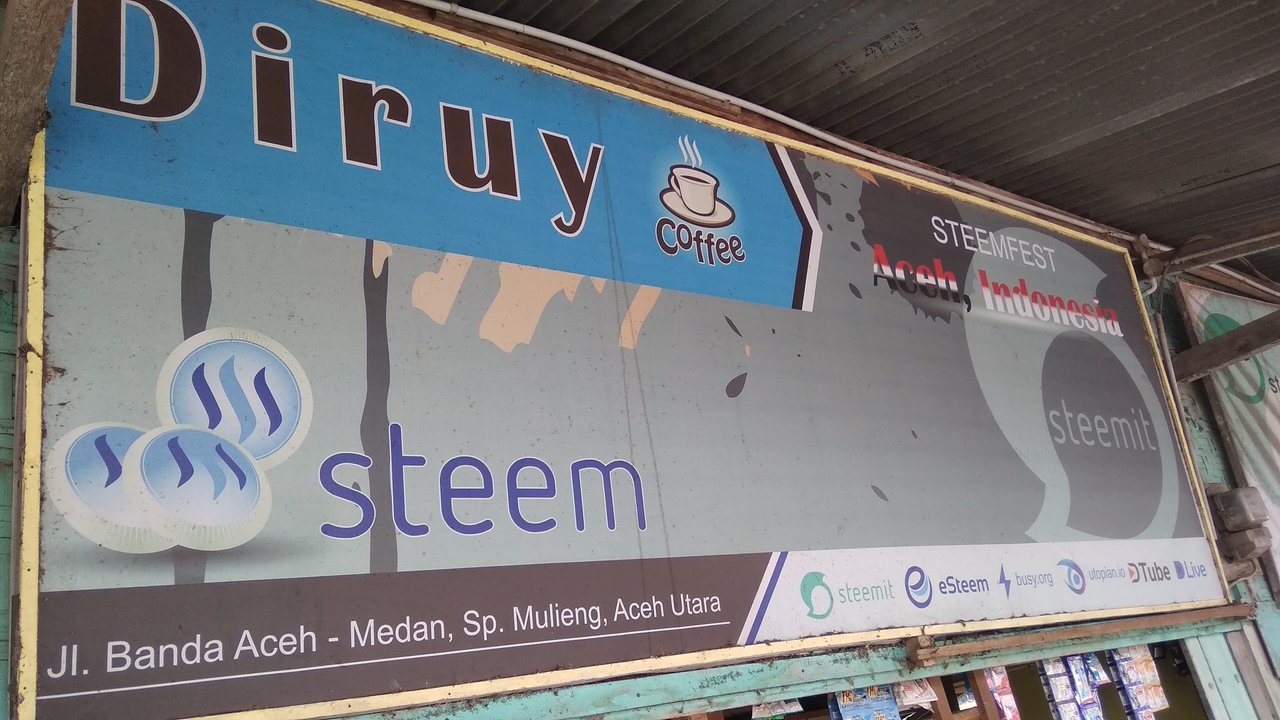 'Diruy Cafe' is a name that means 'cool'. This place is very often used to introduce steem to everyone, and not a few people in Aceh at that time joined the steem.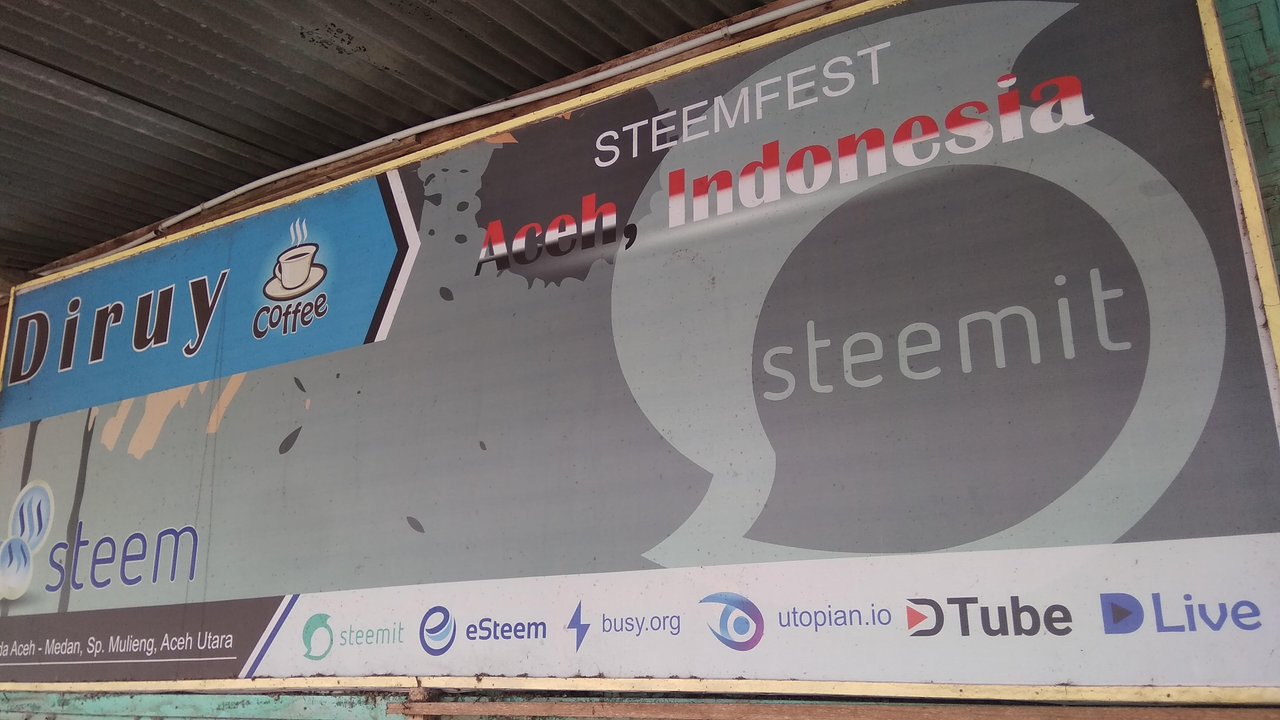 The majority of steem users in Aceh at that time used a very good application and even today it remains the best in its class. according to @altafalazzam he said 'eSteem` is the best to this day.
However, it is regrettable. After the storm hit the world of cryptocurrency which impacted the steem economy's price which has declined. Impact on the decline of steem users in Aceh today, and this makes the business owned by @altafalazzam dropped dramatically and just watch. Now he switched professions to become a motorcycle wash, very sad.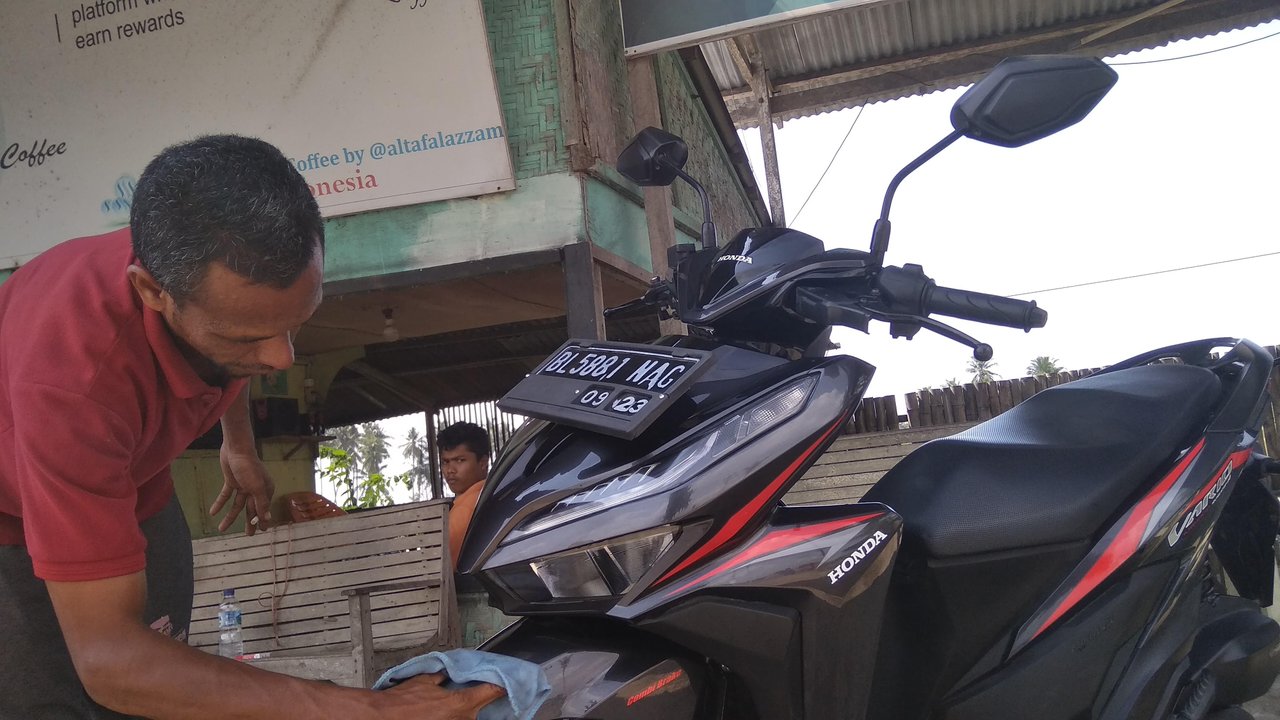 What makes me touched is, when he fell like this. No human in Indonesia cares about him, he has given everything for steem growth in #indonesia, when he even invested money to support steem at that time.
I draw conclusions from the story of the journey @altafalazzam on steemblockchain. That storm will surely come to anyone, but how do we deal wisely.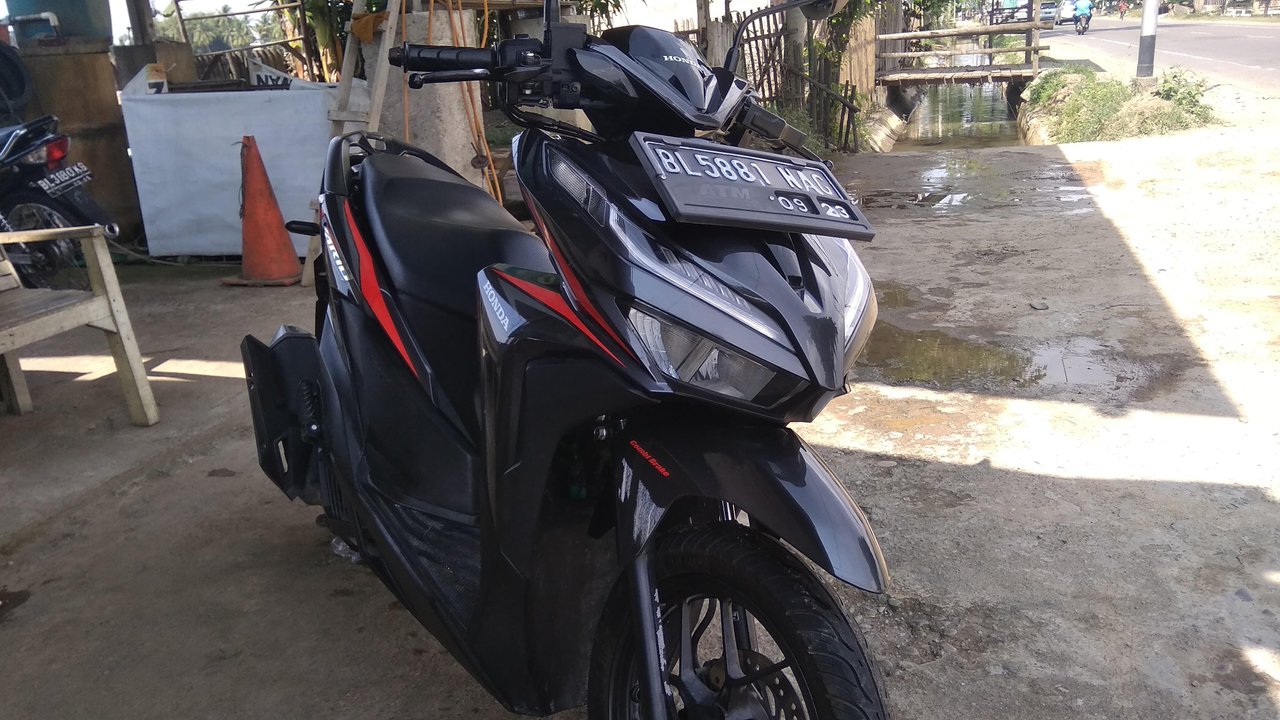 I have to go, my motorbike has been washed by @altafalazzam and it is very clean and looks like new. Thanks bro.