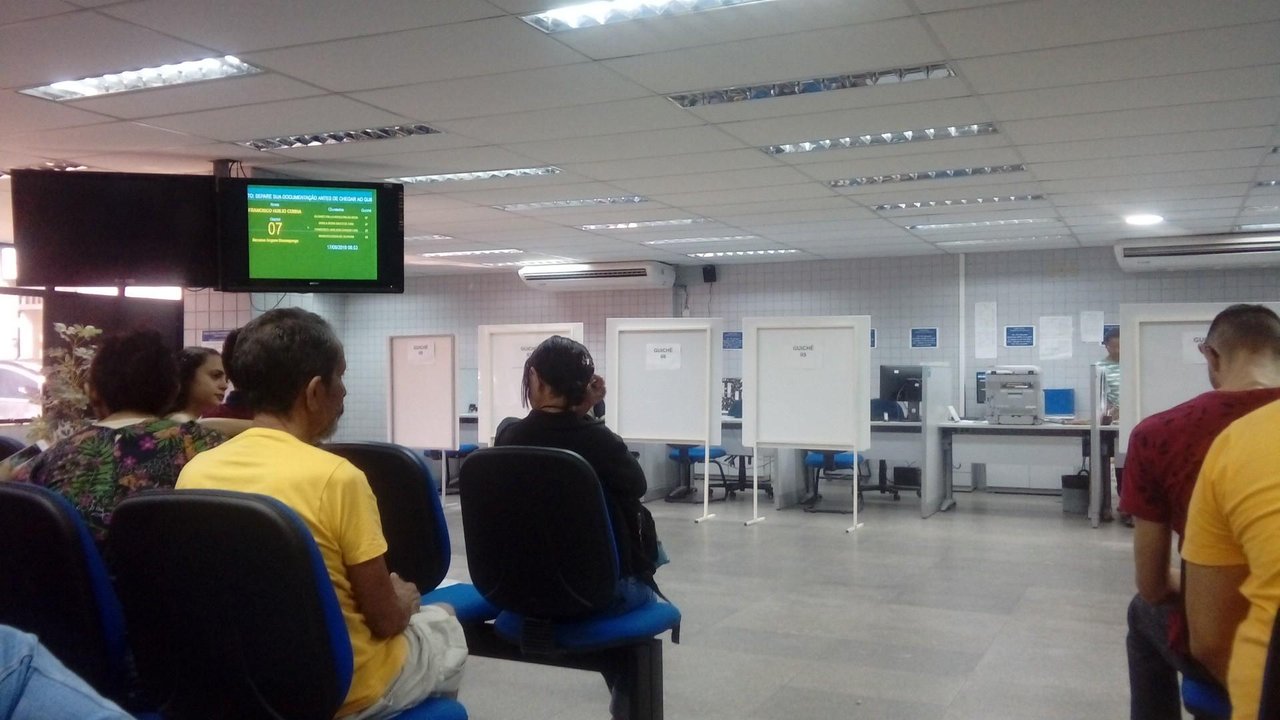 Hoje tirei o dia para renovar minha CTPS ou seja a Carteira de trabalho.
Logo de manhã cedo me desloquei á Superintendencia Regional do Ministerio do Trabalho que fica na Rua 24 de Maio em Fortaleza.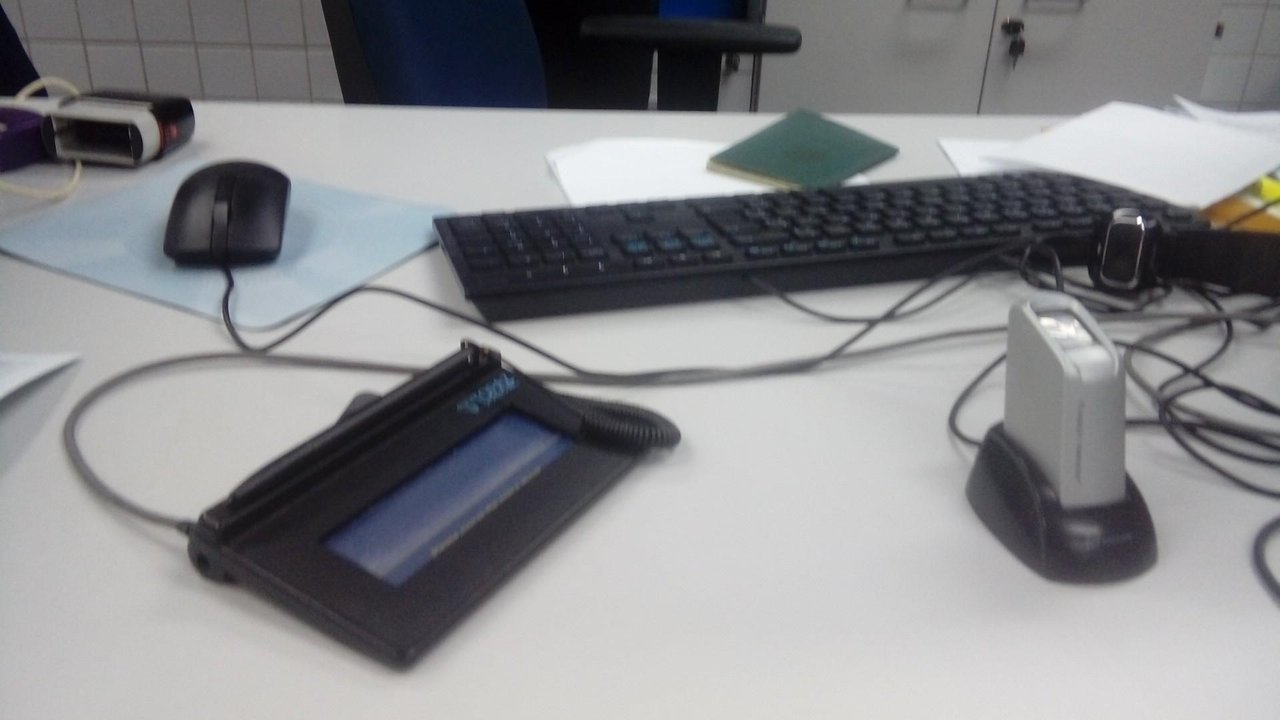 Tinha agendado pela internet para esta data pelas 9,40, aguardei até ás 10,10 e fui atendido por uma simpática e eficiente funcionária.
Surgiu um pequeno problema devido á minha carteira de identidade de estrangeiro ter validade indeterminada, o sistema não estava a aceitar. Depois de a funcionária ter consultado a chefe voltou com a solução, como eu tenho o Visto Permanente e tenho mais de 51 anos fui incluido nesse item no sistema e deu certo.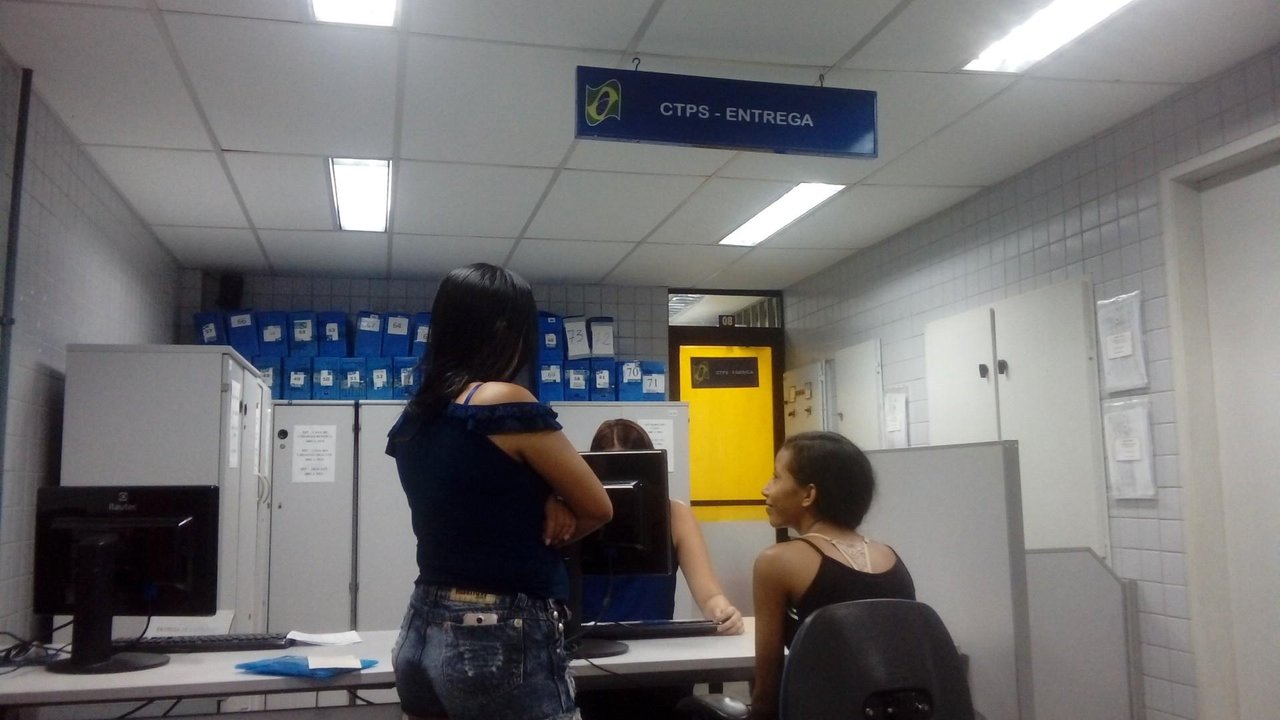 Me pediram para aguardar 20 minutos noutro setor para levantar minha nova carteira. Por azar caiu o sistema e tive que esperar uma hora.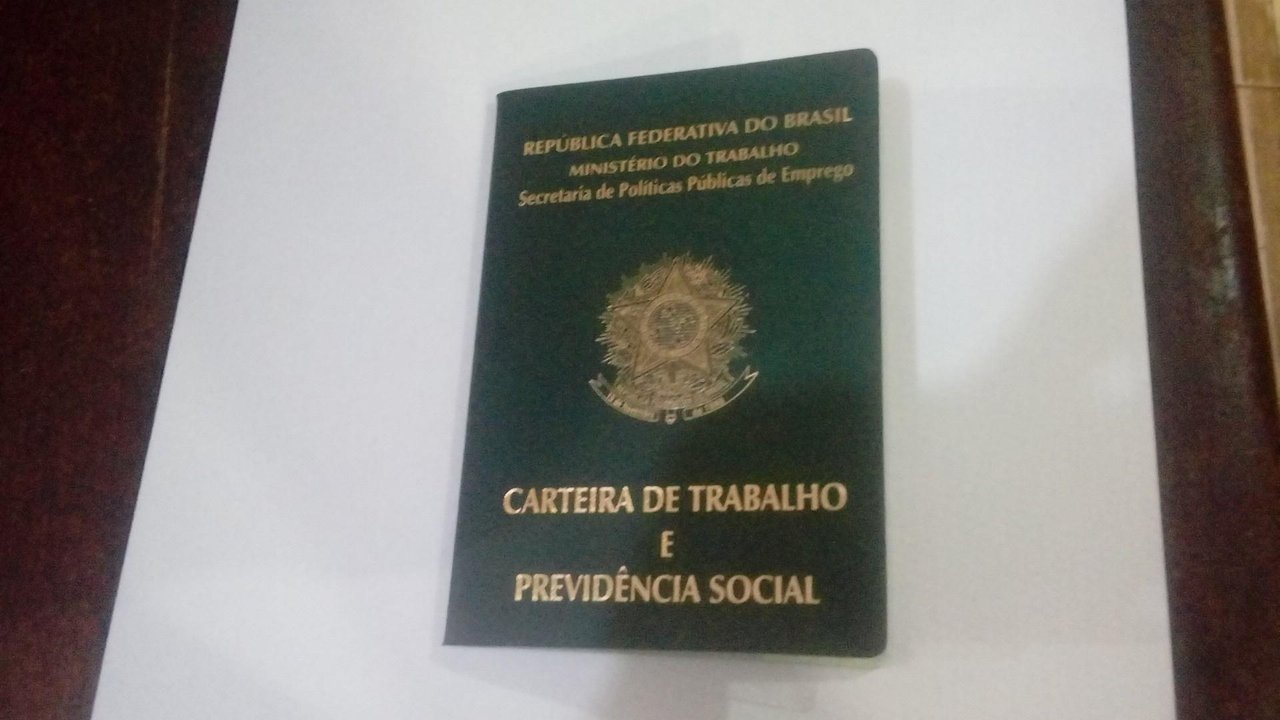 Finalmente deu certo e recebi minha nova CTPS que por ser estrangeiro é de cor verde.
Fotos tiradas pelo autor com o meu smartphone LG K350.
VOTA AQUI @steemitportugal WITNESS


---
ptgram power: | faça parte | grupos | projetos | membros | | ptg shares | trilha premium | fórum externo | fórum na blockchain | siga: | @brazine | @brazilians | @camoes | @coiotes | @dailycharity | @imagemvirtual | @msp-brasil | @ptgram-power |

---

Gif by @aleister
Know my curation trail project
link-
If you would like to delegate to GRAFFITY HUNTER project by @pataty69 you can do that by clicking on the following links:
10SP-25SP-50SP-100SP-250SP-500SP-1000SP-
Be sure to leave at least 50SP undelegated on your account.