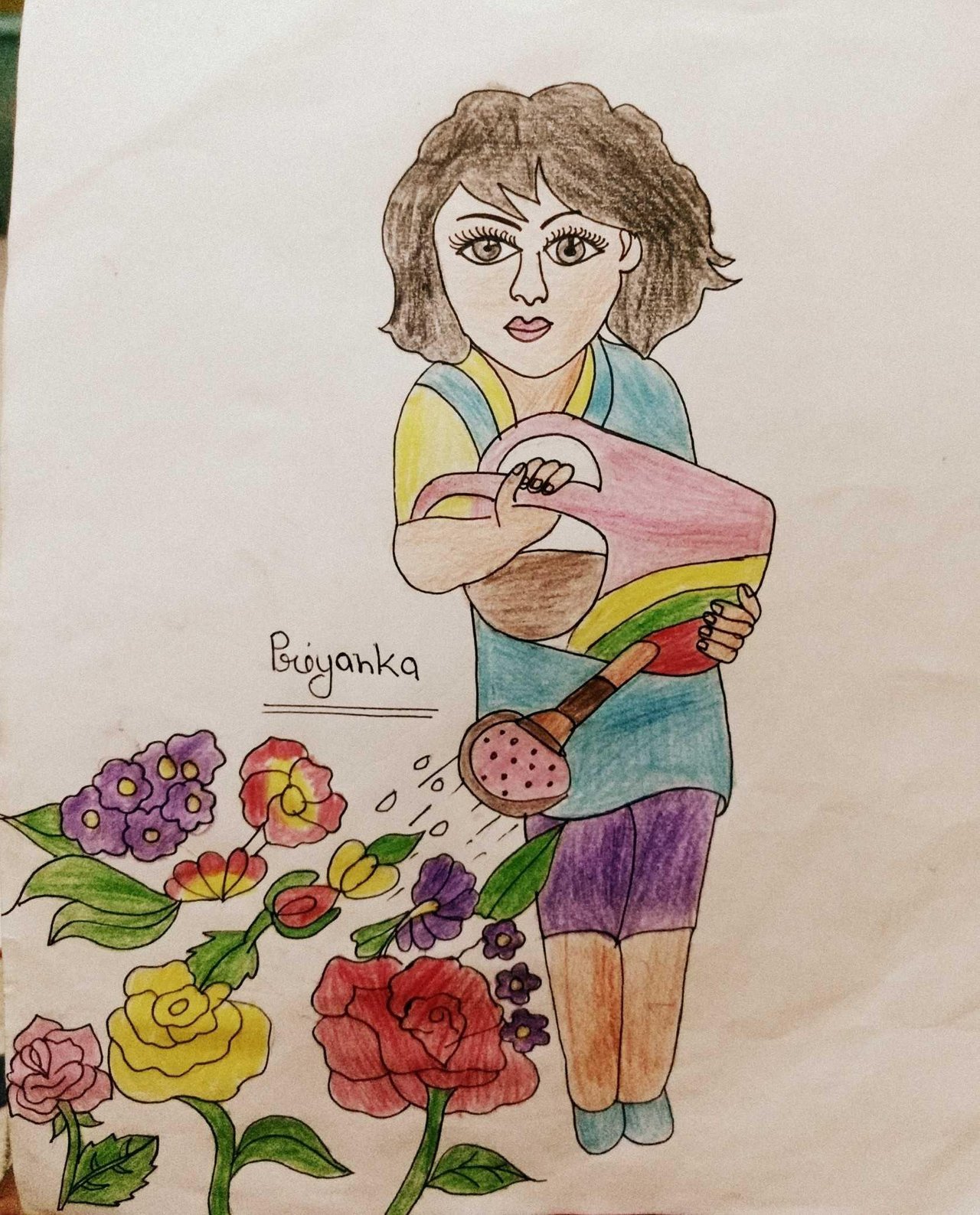 ****Hey Friends****...
*Good Night/Morning/Evening..I Hope You All Will Be Good..
Friends, Today i have made a art of A Beautiful Girl Putting Water In Flowers*. In this art I have shown that the beautiful little girl is pouring water to the beautiful flowers of her garden. So that their beauty remains like that. I took about 40 to 50 minutes to make this art...I Hope you all will like my art...
Thank You For Your Attention!