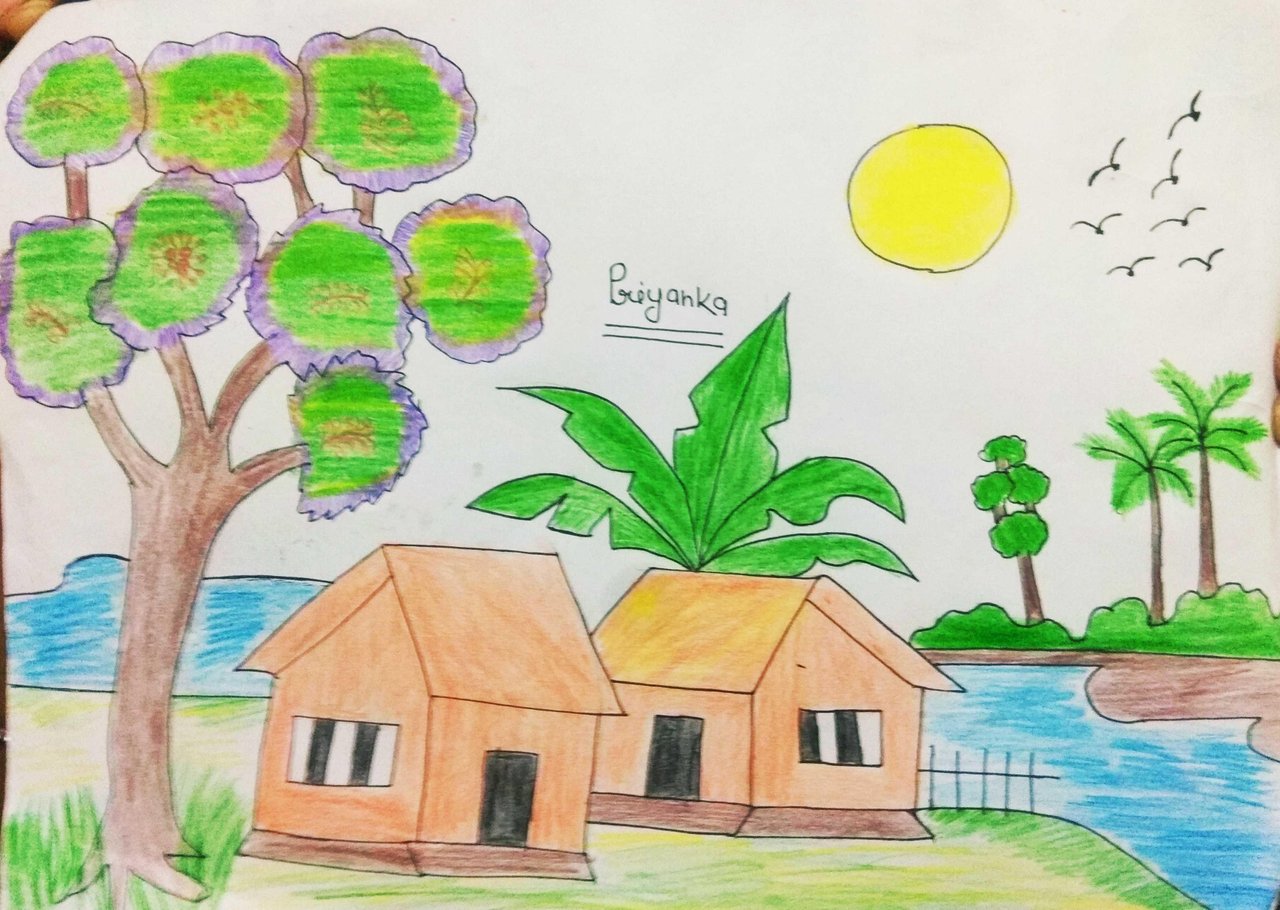 Hey Friends...
Good Night/Morning/Evening..I Hope You All Will Be Good..
Friends, Today i have made a art of A Beautiful Nature. Today I have tried to create a very beautiful view of the Nature in which, two beautiful hut is on the banks of the river. Some birds are fly in the sky and it fly toward finding to new path of thier life peaceful.. it is presenting a very beautiful view. It took me 40 to 50 minutes to make this drawing and I enjoyed a lot. Hope you guys will like this drawing.
Thank You For Your Attention!