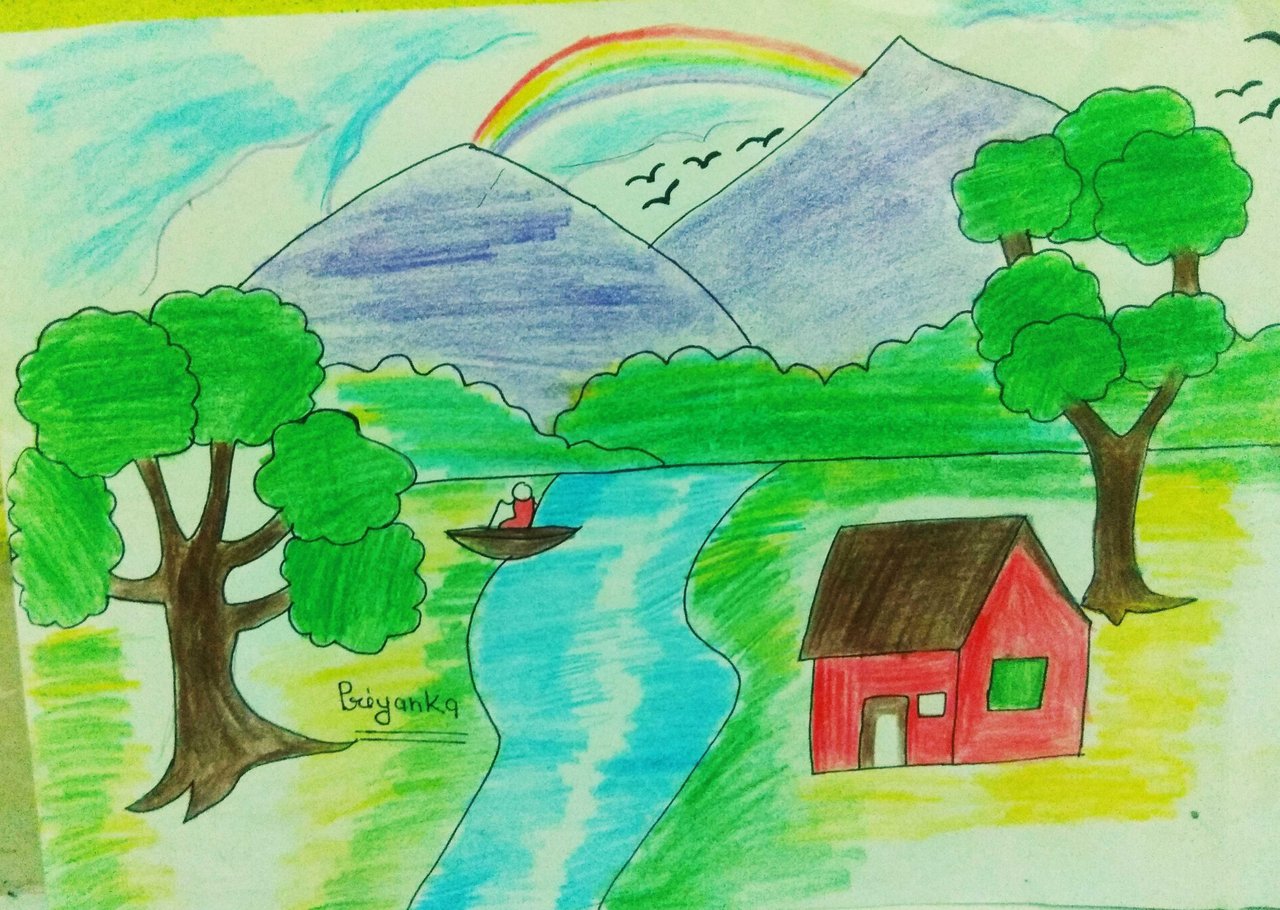 Hey Friends...
Good Night/Morning/Evening..I Hope You All Will Be Good..
Friends, Today i have made a art of A Beautiful Scenery. Today I have tried to create a very beautiful view of the universe in which, A man driving a boat and a beautiful hut is on the banks of the river. A rainbow is seen in the sky because it is presenting a very beautiful view. It took me 40 to 50 minutes to make this drawing and I enjoyed a lot. Hope you guys will like this drawing.
Thank You For Your Attention!