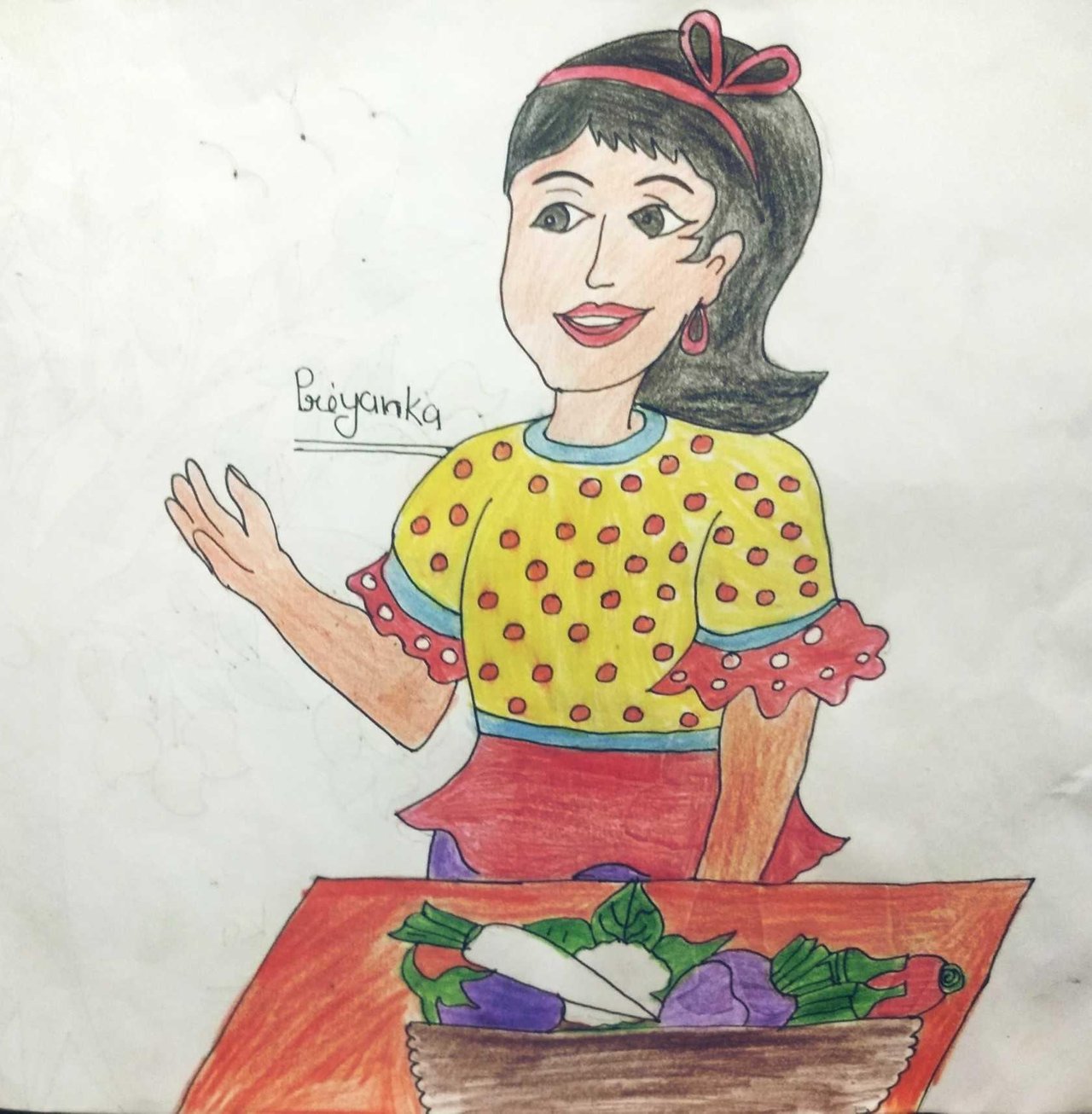 ****Hey Friends****...
*Good Night/Morning/Evening..I Hope You All Will Be Good..
Friends, Today i have made a art of Vegitable Seller Girl. Today, I have made a drawing of a vegetable seller girl from a middle class family and One who sells vegetables and runs his home. It took me an hour to make this drawing and I have used pencil color in it.
Hope you all will like my art...
Thank You For Your Attention!