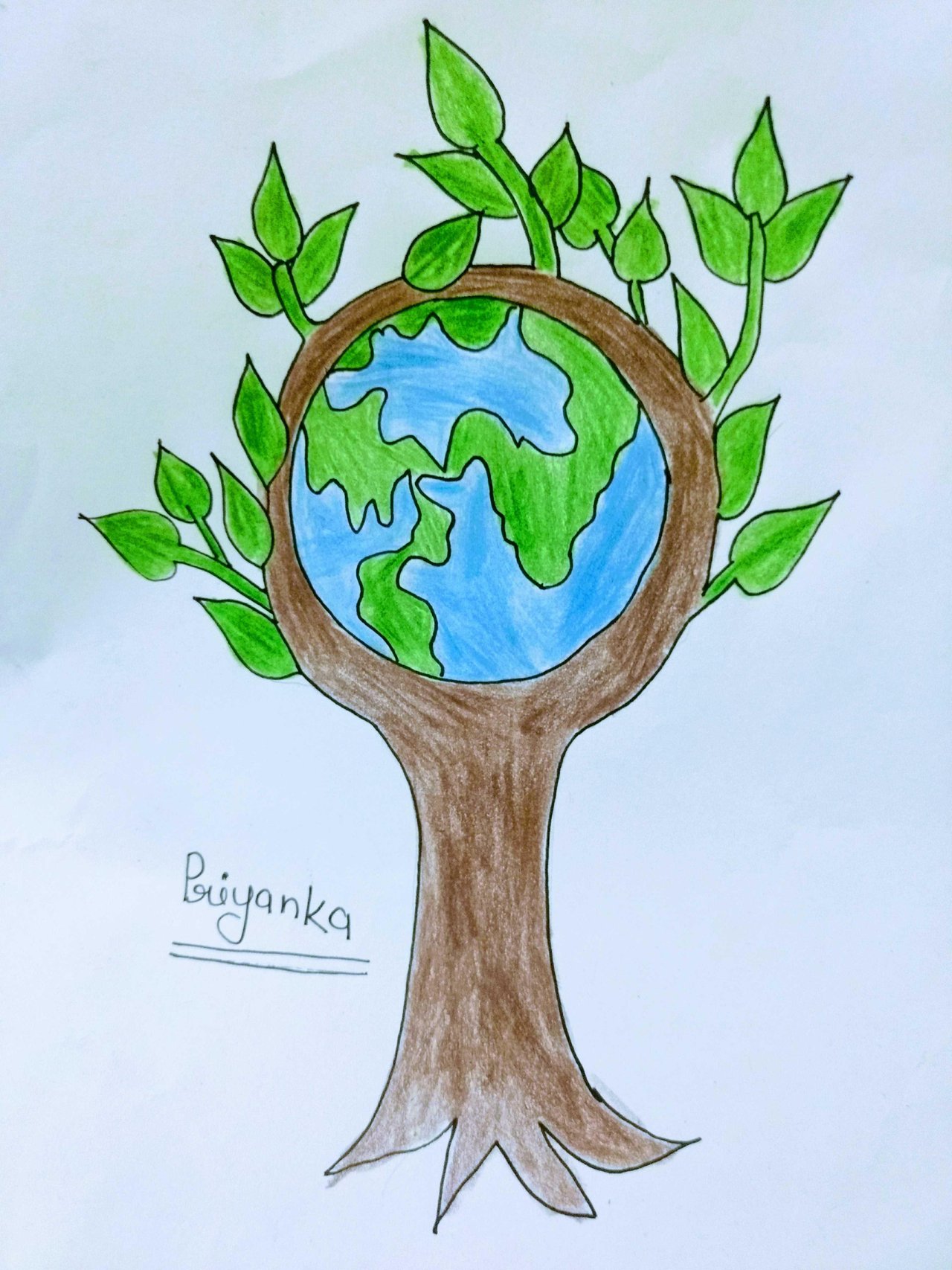 Hey Friends...
Good Night/Morning/Evening..I Hope You All Will Be Good..
Friends, Today i have made a art of **The World Inside The Tree **. Today I have made a drawing in which I have tried to show that the tree is the basis of life and this is our world, on which our earth rests. It took me 300 to 40 minutes to make this drawing and I enjoyed a lot. Hope you guys will like this drawing.
Thank You For Your Attention!