Quotes motivate, and inspire because they encompass years of wisdom of people who had experienced the same hardship or undergone the same circumstances. They can be uplifting, and a quick 'pick me up' when things don't go quite the way we want them to.
Here are some aphorisms, maxims and truisms – motivational and inspirational words to nudge you along life's journey during your moments of doubt.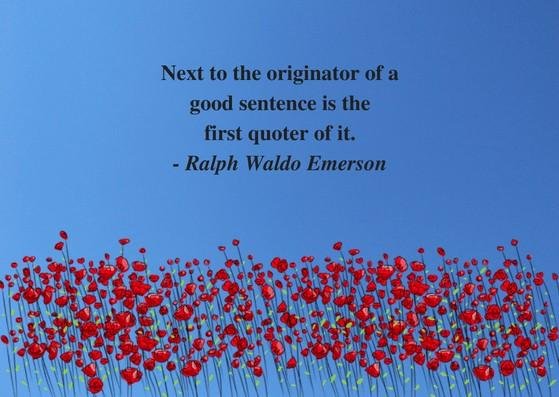 The road of life can only reveal itself as it is traveled; each turn in the road reveals a surprise. Man's future is hidden. - Unknown
The shaping of our own life is our own work. It is a thing of beauty, or a thing of shame, as we ourselves make it. - Henry Ware
Very little is needed to make a happy life; it is all within yourself, in your way of thinking. - Marcus Aurelius
We cannot escape changes and losses in this world, but we can adjust ourselves to them. Freedom and happiness are discovered in the flexibility with which we move through life. - Unknown
Too often man handles life as he does the bad weather, he whiles away the time as he waits for it to stop. - Alfred Polgar
The quality of your life is in direct proportion to the amount of uncertainty you can comfortably deal with. - Tony Robbins
Whatever you give to life, it gives you back. Do not hate anybody. The hatred which comes out from you will someday comeback to you. Love others. And love will come back to you. - Unknown
The strange thing about life is that though the nature of it must have been apparent to every one for hundreds of years, no one has left any adequate account of it. - Virginia Woolf
The Summer of life should be a little sunny and a little sad, like the season, and infinite in wealth and depth of tone, but never hustled. - Henry Adams
The trouble with life in the fast lane is that you get to the other end in an awful hurry. - John Jensen
To emphasize the afterlife is to deny life. To concentrate on heaven is to create hell. - Tom Robbins
A full life will be full of pain. But the only alternative is not to live fully or not to live at all. - M. Scott Peck
Source


Thank you for stopping by. If you like the post, please give it a vote. Resteem it if you think it worthy. Follow @quotes-haven if you like humour, quotes and reading about Life.
Cheers!
Previous post: -