Life is short. Live it while you are still healthy and has your faculities intact. Leave the past behind and stop worrying about the future. The past is past. The future has yet to arrive, and we know not what will happen. All we have is now – the present moment. Make the most of it. Live!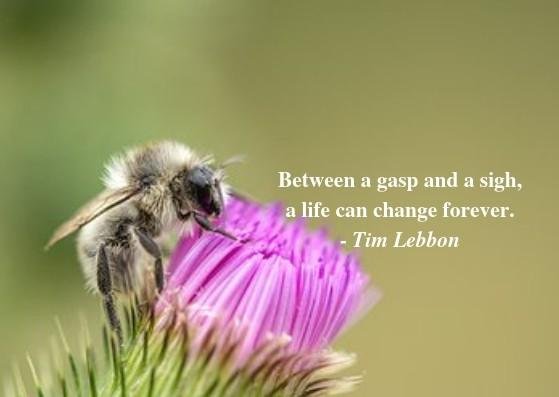 So it is with all life. A tedium that includes the expectation of nothing but more tedium; a regret, right now, for the regret I'll have tomorrow for having felt regret today. - Fernando Pessoa
We cross the stream of life at different places. Some wade through the shallows in a drought, others have to swim across deep waters in a storm. - Charles Edward Jerningham
The road of life twists and turns and no two directions are ever the same. Yet our lessons come from the journey, not the destination. - Don Williams
There is no worse bitterness than to reach the end of your life and realized you have not lived. - M. Scott Peck
Sometimes you have to let life turn you upside down, so you can learn how to live the right side up. - Unknown
We live in a wonderful world that is full of beauty, charm and adventure. There is no end to the adventures that we can have if only we seek them with our eyes open. - Jawaharlal Nehru
What most people need to learn in life is how to love people and use things instead of using people and loving things. - Zelda Fitzgerald
The quality of a man's life is in direct proportion to his commitment to excellence, regardless of his chosen field of endeavour. - Sherman Alexie
We must value life and treasure each breath we take. We must value each person and how he or she touches our lives every day. - Shadonna Richards
The saddest aspect of life right now is that science gathers knowledge faster than society gathers wisdom. - Isaac Asimov
The whole of life, from the moment you are born to the moment you die, is a process of learning. - Jiddu Krishnamurti
There are three modes of bearing the ills of life, by indifference, by philosophy, and by religion. - Charles Colton

Thank you for stopping by. If you like the post, please give it a vote. Resteem it if you think it worthy. Follow @quotes-haven if you like humour, quotes and reading about Life.
Cheers!
Previous post: -