Life does not get easier, you just get stronger. Trust that you made the right decision, and continue to grow. Take life day by day. Don't over think life, don't stress over the things you have no control over. Always believe that today is better than yesterday and tomorrow will be better than today.
Take a few moments to ponder on these aphorisms, maxims, axioms on Life. You might be able to learn something from these words of wisdom from the wise men before us – philosophers, sages, writers and poets amongst them.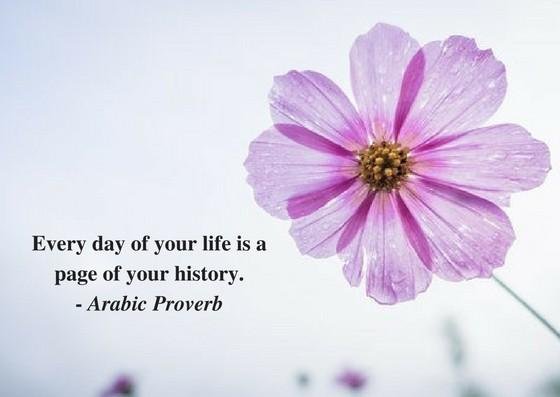 Source
The value of life lies, not in the longest of days, but in the use we make of them. - Unknown
Unrest of spirit is a mark of life; one problem after another presents itself and in the solving of them we can find our greatest pleasure. - Kal Menninger
The whole life of man is but a point of time; let us enjoy it, therefore, while it lasts, and not spend it to no purpose. - Plutarch
There comes a time in your life when you have to let go of the life you planned and live the life you were meant to live. - Unknown
When we are motivated by goals that have deep meaning, by dreams that need completion, by pure love that needs expressing, then we truly live life. - Greg Anderson
Think positively and masterfully, with confidence and faith, and life becomes more secure, more fraught with action, richer in achievement and experience. - Eddie Rickenbacker
The true joy in life is being used for a purpose recognized by yourself as a mighty one. - George Bernard Shaw
The ultimate value of life depends upon awareness, and the power of contemplation rather than upon mere survival. - Aristotle
This is moral perfection: to live each day as though it were the last; to be tranquil, sincere, yet not indifferent to one's fate. - Marcus Aurelius
To withhold from living is to die ... the more you give of yourself to life the more life nourishes you. - Anais Nin
Until we accept the fact that life itself is founded in mystery, we shall learn nothing. - Henry Miller
The trouble with life isn't that there is no answer, it's that there are so many answers. - Ruth Benedict

Thank you for stopping by. If you like the post, please give it a vote. Resteem it if you think it worthy. Follow @quotes-haven if you like humour, quotes and reading about Life.
Cheers!
Previous post: -