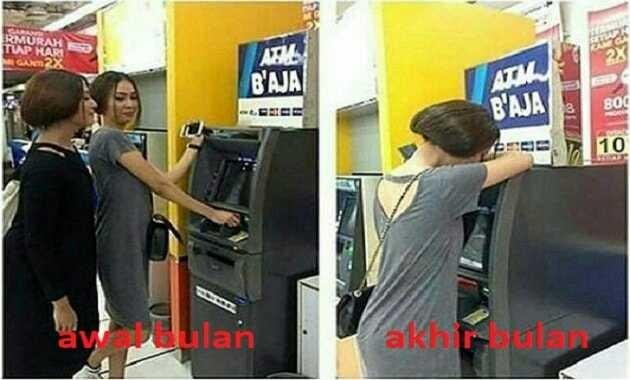 For people who work paid monthly, the beginning of the month certainly has a lot of balance. When taking it at any ATM, Mbak on the photo above invites friends. The position of the body when running the engine is quite far distant. This condition allows friends to see writing the amount of balances listed on the machine screen.
Different when the mbak withdraw-the cash at the end of the month. He came to the ATM alone. The position of the body when operating the machine was very close. It is definitely the goal that people passing by in the back can not see the amount of balances listed on the machine's glass screen...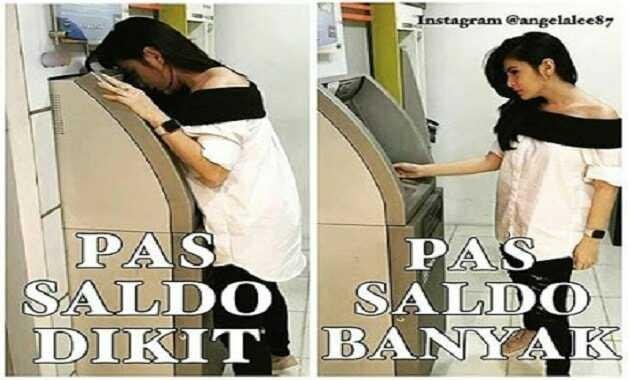 What is done pretty mbak is almost the same as mbak that I guess named Aura Kasih above. The difference, he still comes alone either when the amount of balance a lot or a little. How can you guess his name? Yes it's up to me to mention anyone's name.
However, a fixed balance amount can affect his style during a cash withdrawal. When a little, his body to stick to the machine without a gap. While many, with his pede he operates the ATM from a medium distance without worrying that people behind will see it by mistake.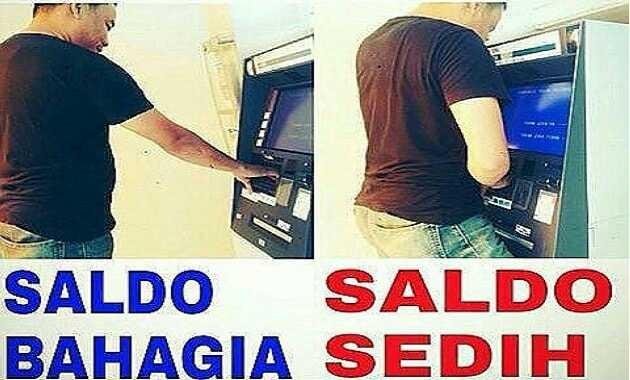 Style as above not only hit the women alone. To men it makes no difference. If you do not believe it, just look at the photo above. That could be one proof.
At the time of many balances, Cak Lontong runs an ATM with a normal body distance. However, when the balance is thinning, then he put his body round to the machine to cover the nominal balance on the screen. Notice again. Whereas done on both photos are both input PIN.