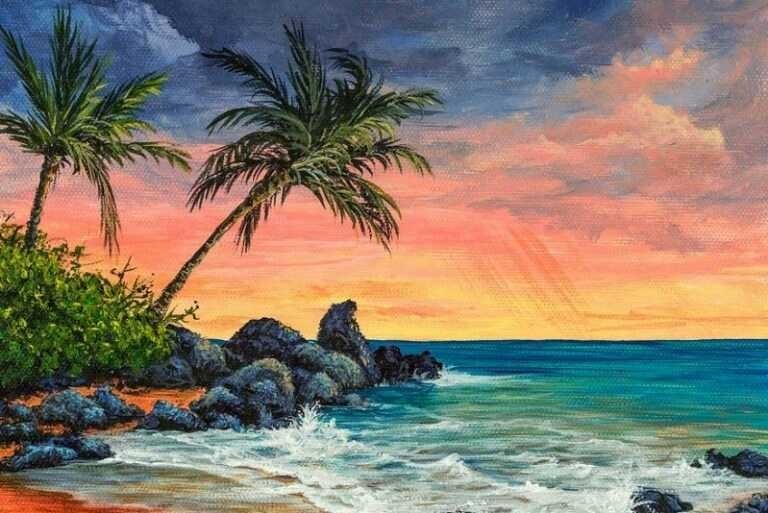 This painting is a naturalist painting. There's a lot of rocks on the beach and two coconut trees look very beautiful plus some clouds are partially dark and the sun will drown marking that night time is coming.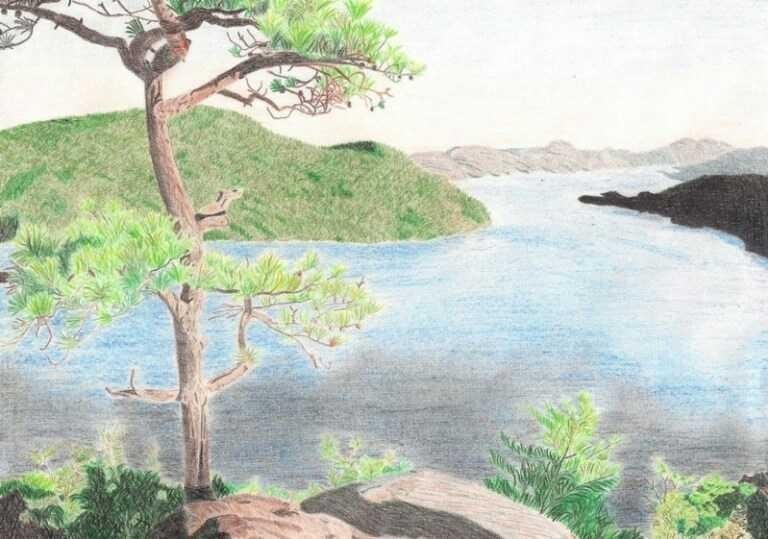 Although using a color pencil but this painting is very high art and can not be considered cheap. By using the tool you can create a painting that the results are amazing.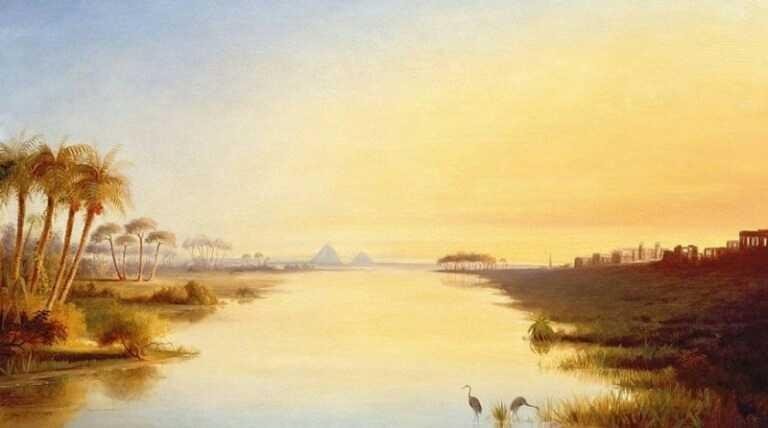 This is a view of the Nile. A beautiful river that has two tributaries namely White Nile and Blue Nile. Blue nile is the source of some water and mud, whereas white Nl is the main stream of the river itself Near the river there are palm trees that bear very much fruit. The function that the flow of the water is calm can make it look happy.