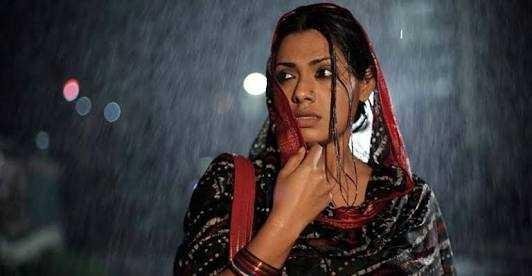 My exile life is fairly colorful. And most of this happy life is my wife's contribution. She is absolutely pure Bengali sister, she is very unhappy at home. Most of the Abla Bengali women came out of the country and became very powerful. My wife has not yet become such. Outside of the house, it is not possible to go out. To cross the road, my hand was pressed. Grassery shop next to our house. There he could not even go alone. If we need too much, then take our boys together.
I wake up many nights. That's not the very important thing that works at night. I travel around the internet, watch a movie or read a book. What is the work of Khajuira The result - wake up in the morning with headache. The office at nine in the morning. There are eight out of the house. Take the boys off to school and go to the office. My wife's morning began to remain dark. Morning breakfast and our afternoon tiffin ready when he called us seven in the morning. I did a little more than ten minutes to bed. In the meantime, he got rid of the boys and prepared them for the school. I wake up from the bed in the pocket of the eyes. I can not eat breakfast in the morning and without breakfast. With fried eggs. I could not sleep a little while eating breakfast and got out of the house to roam.
That morning my wife started calling me in the morning. He is very excited about something. Suddenly he was saying something about duck. Nothing in the world is more important than my morning's sleep. So I fell asleep with a blanket covering the head better. Sleeping in a dream I saw a big duck lying beside my head and saying, 'Why do not you sleep so much?' That is why the duck puffed his throat and gave a knock on the forehead. I got up and walked. I see my little boy tapping on my forehead. Seeing me, he stared, "Dad, there's a duck in our backyard!"
"What's wrong?"
"Duck. Mother gave me bread to eat. How are you eating capsicum? "
My mood got worse. Crazy goat country Animals tend to skip over animals. Therefore, it is very common to get ducks in any garden in this country. What is the need to do so much joy? I told my wife to take a hard, "What is the matter?"
- "The incident is awful. Working in the kitchen at dawn. It seems as if the punk is making a punk sound in the yard. Opening the back door, I saw a duck walking in the garden. Seeing me open the door came to me to hang on the helm. Do not be afraid! "
"Duck here, birds do not fear humans. They can not be killed, the law is very difficult ".
"Very good law."
"Why did you feed the duck?"
"It was very frustrating."
"Why does so much illusion in everything? Now every day will come for food. It hurts. "
-" Let's have trouble. I'll do this duck. "
I said, "Do not bother with these problems. Eat more than it is eaten. It seems quite a bit of fat. My wife got scared, "Khadar, do not look at my duck like that". I thought in my mind, was it my duck right now? These things will suffer a lot! How my wife said to Maya Maya, "This girl is a duck. And in some days the egg will start. "
"How do you know?"
"We had ducks in our house."
"And well."
Some months have passed. The duck comes almost every morning in the morning, after eating food, he walks in the garden for some time, then goes away. One day my wife said to me, "Do you know, there are five children of Phuli?" I said, "Who has a baby?"
"I have a baby boy"
"Who is a flower? And how are five kids together? "
-" Hey bluff is the name of our duck. "
-" And well. So what is the name of the child five? "
-" I have not left yet. The name of so many children! It became difficult What name can you say? "
I was surprised to look at my wife's face. She is excited to keep the names of duck kids. I also encouraged, and said, "Can be kept with the mother. If the boy is Madan bin Phuli, then the girl is Saima bint Phuli. "My wife looked at me with a wounded sight. "You're joking, do not you?" You will not mash my flower. "
There are several bushes near the backyard of our backyard. The duckling seems to have got his family there. He can not come back to our garden in the back of the fence with the baby. But he comes to our front garden with his children. Sometimes they cross the road and go to the old home garden. The scene is very beautiful Fools are walking on the pendant, and behind them there are five five turtle ducks. When they cross the road, my wife also crosses the road by passing beside them, so that no car is left in the wrong place. Of course this road is the inner road, so there is less traffic.
Our nest is in two street corners. On one side, and one St. Bernard's Road. St. Bernard's busy road, day-to-day car On that weekend, I worked in the back garden on a weekly holiday. Suddenly, my eldest son came to haunt and said, "Dad, mother is standing in the main street." I ran out of the race. I saw an unforeseen scene. My wife is standing in the middle of the street as a traffic police, And Phooli is crossing the road to hail her kids. There was a huge line of car on both sides of my wife. The people from the car are heading out to surprise. The duck slowly passed the road. My wife also walked through the street and stood by my face in shame. I was surprised to see that all of them came out of the car and started clapping. And my wife kept my hand firmly and tried hard to hide her embarrassed face with a dirty twist.