Hello steemians
---
Beginilah suasana di pedesaan saat musim tanam tiba.Masyarakat yang mayoritasnya adalah petani menghabiskan waktu sehariannya bekerja disawah.walau pekerjaan terasa berat ditambah dengan teriknya matahari, namun itu tidak menurunkan semangat para petani untuk bekerja.
look for the atmosphere in the countryside when the planting season arrives. The majority of the people are farmers who spend all day working in the fields. If the work feels heavy plus the hot sun, it does not lower the enthusiasm of the farmers to work.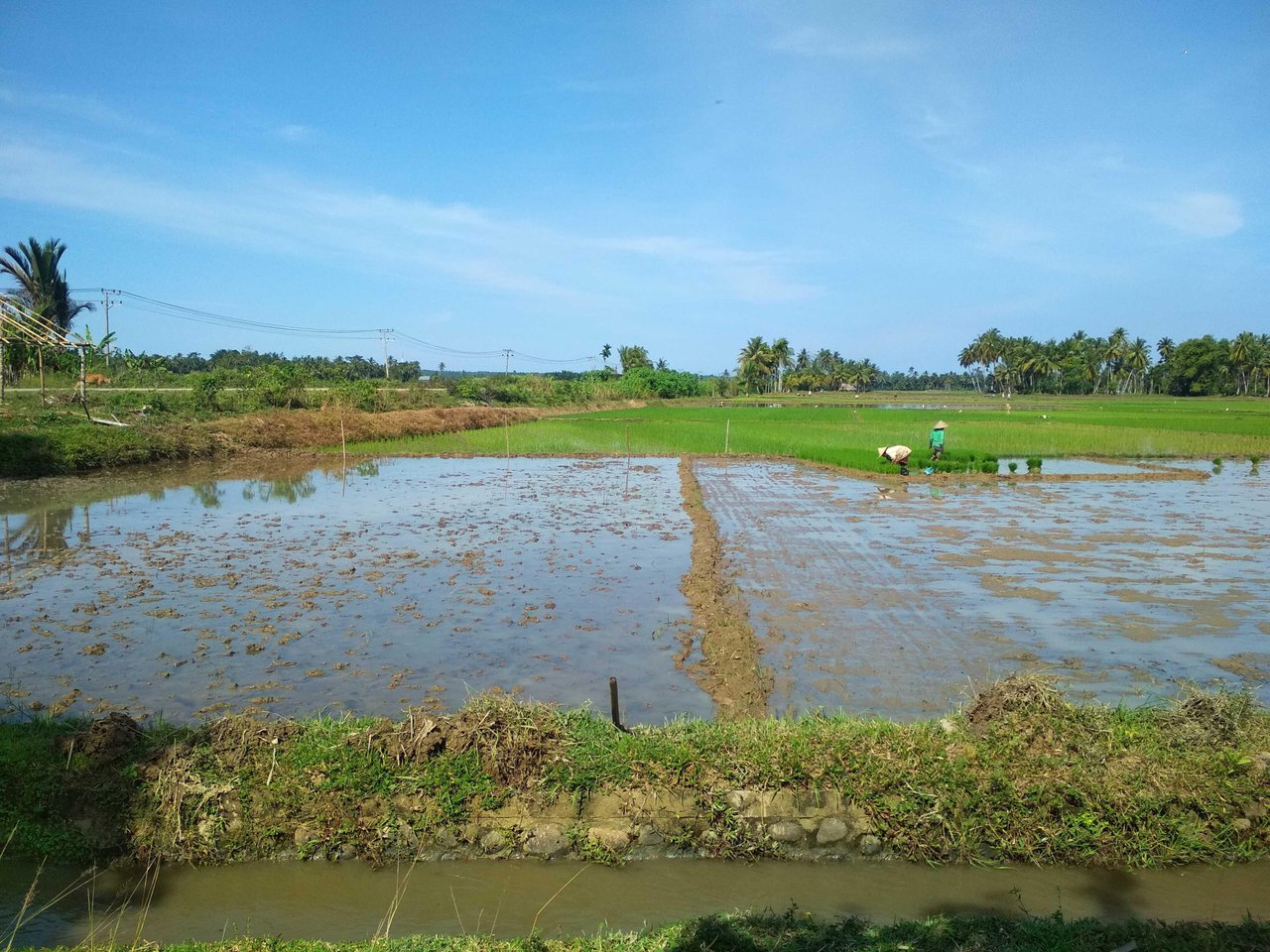 Biasanya, hasil panen yang mereka peroleh saat musim panen, akan disimpan untuk jangka waktu yang lama setelah dikeringkan.Sehingga mereka tidak usah membeli beras untuk makanan pokok sehari-hari.
Usually, the crops they get during the harvest season, will be stored for a long period of time after being dried. So that they do not need to buy rice for daily staple food.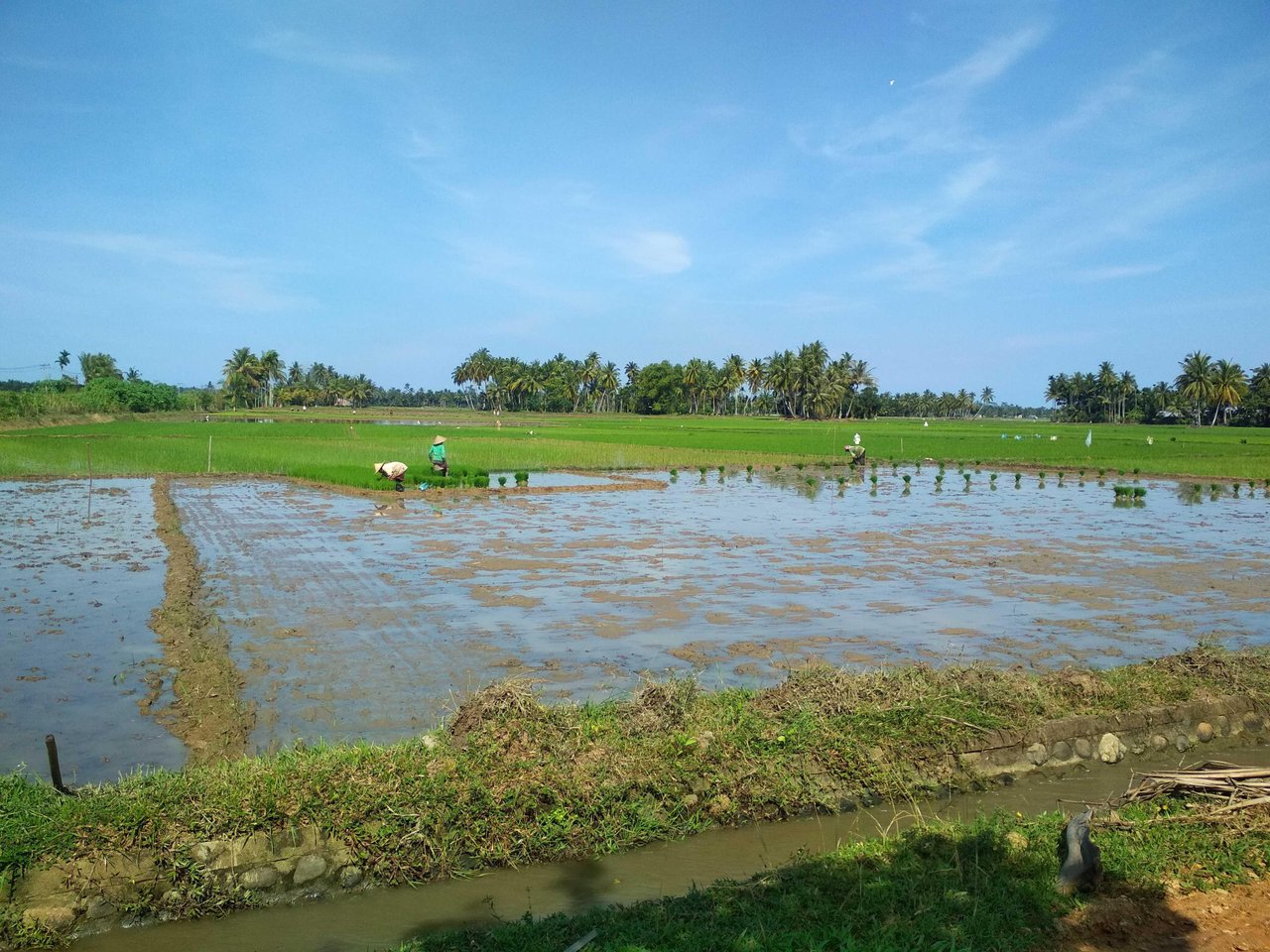 Namun untuk kebutuhan lainnya, mereka bekerja apa saja yang penting halal.Ada yang berdagang, menjadi kuli bangunan dan berbagai jenis pekerjaan lainnya.Saya pun demikian tidak memiliki pekerjaan tetap.Namun, walau tidak memiliki pekerjaan tetap dan pendapatan yang menentu,itu semua tidak membuat saya terlalu kekurangan dalam perekonomian.Karena semua kebutuhan manusia telah ditentukan oleh penciptanya manusia.Asalkan kita mau berusaha.
But for other needs, they work whatever is important halal. There are those who trade, become construction workers and various other types of work. I also do not have a permanent job. I am too deficient in the economy. Because all human needs have been determined by the creator of human beings. Suppose we want to try.
---