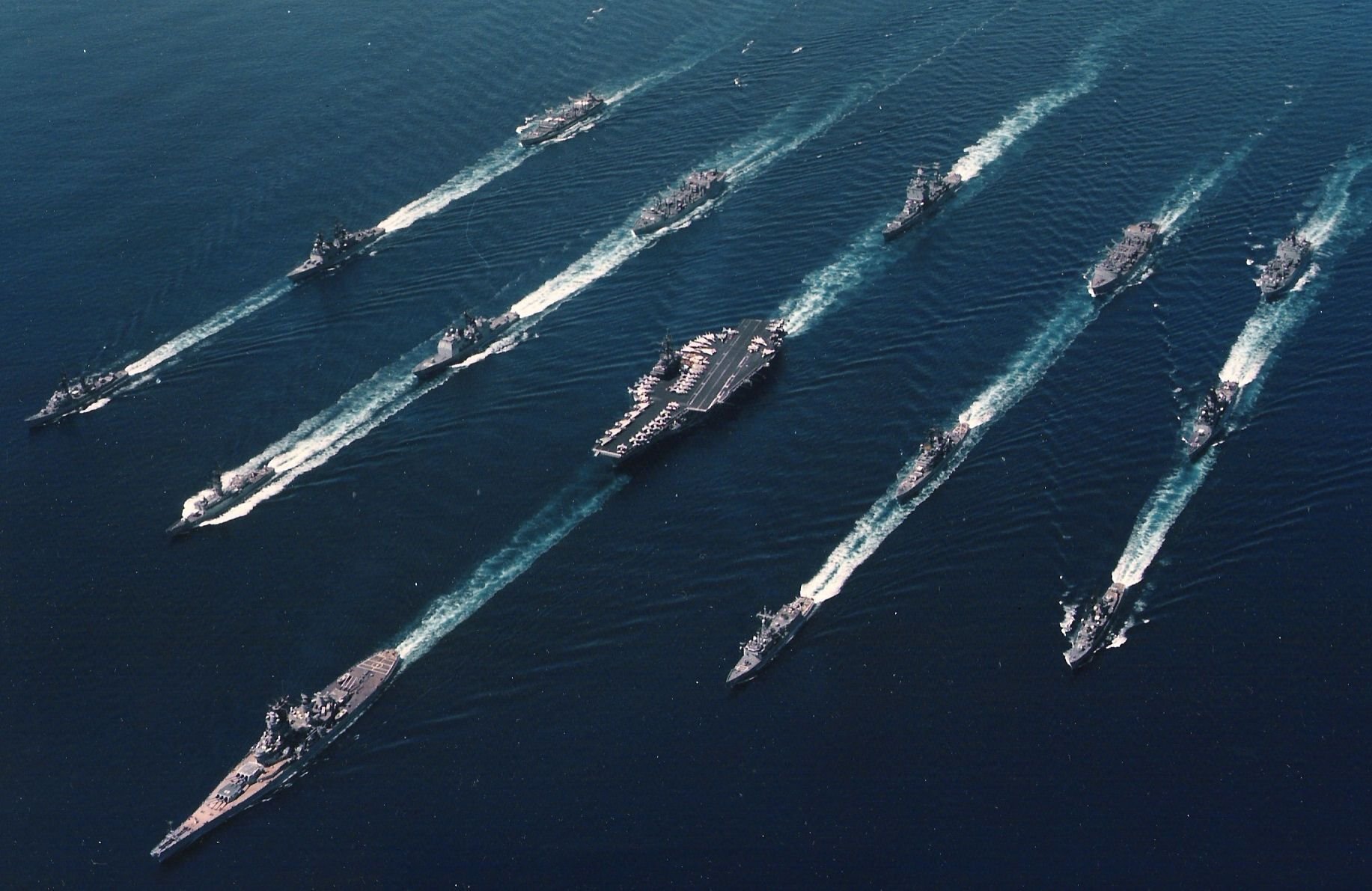 The US aircraft carrier USS Carl Vinson was at his base in San Diego, California.
The United States Navy is rebuilding the Second Fleet that has the responsibility area of ​​the North Atlantic Ocean. The fleet was re-established after nearly seven years of dissolution to 'fight' Russia at the heart of its military strategy.
"Our National Defense Strategy makes it clear that we are back in an age of great power competition as the security environment continues to grow more challenging and complicated," US Navy Operations Chief Admiral John Richardson said on Friday.
"The Second Fleet will operate the operational and administrative authority of the assigned ships, aircraft and landing forces on the East Coast and the North Atlantic Ocean," Richardson added.
A US Navy official said a number of decisions such as who will lead the Second Fleet and what assets will be included have not been made and it is unclear when the fleet will operate.
In 2011, the fleet was disbanded for reasons of cost savings and organizational structure. Since then, however, Russia has become more assertive, stretching its military muscles in conflicts such as in Ukraine and Syria.
Earlier this year, the US military said in a new national defense strategy, the threat of Russia and China, would be a priority. This is a signal of new change after a decade of focus in the fight against radical groups.
In presenting a new strategy, which will set priorities for the Pentagon for the coming years, Defense Minister Jim Mattis calls China and Russia "revisionist forces" seeking to create an authoritarian, consistent world.
"Russia has stepped up its naval patrols in the Baltic Sea, the North Atlantic and the Arctic," NATO officials said. Although the size of the navy is smaller than during the Cold War era.
Since taking office last year, President Donald Trump has sought to build stronger ties with Russian President Vladimir Putin.
But relations have deteriorated over allegations of Russian interference in the 2016 US presidential election. Conditions are complicated by Russian allegations of poisoning former double agents in Britain, and Putin's support of Syrian President Bashar al-Assad's government in Syria.